COVID READY!  Virtual campaign, training and assessment options available.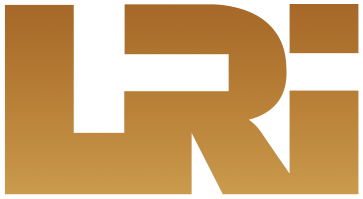 Campaign Consulting
Winning NLRB elections for Nearly Four Decades, Over 10,000 Election Victories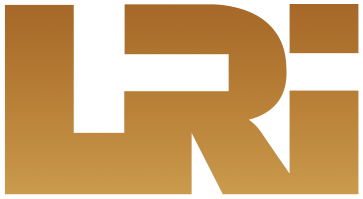 Leader Training
Tripwire™ Early Warning Signs, Rapid Response Team, Approachable Leadership™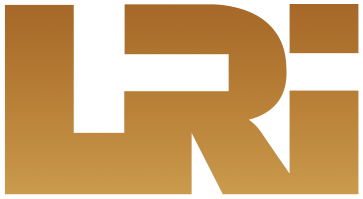 Custom Video
25th Hour Videos, Orientation and Employee Communication Videos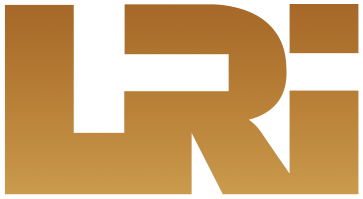 Campaign in the Cloud
Comprehensive, Up-To-Date Communication Tools, Videos, PowerPoints, and More Designed for Ambush Elections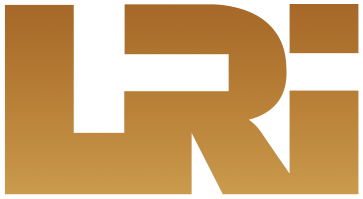 Dark Sites
Communication Websites Ready the Minute You Need Them
Considering a Union? Don't vote before you see this (employees
only

).
Problems We Solve for Our Clients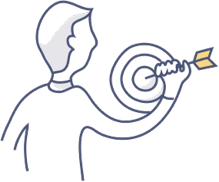 Teach leaders to identify problems early, "run to the smoke" and be approachable to their team.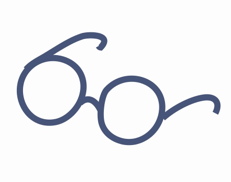 Deep dive research for education campaigns, site selection and bargaining preparation.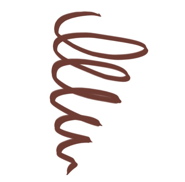 Build in-house rapid response capability to resolve employee relations problems using the same tools used by the best.
Dealing with any of these problems? Let us help.
Call 800-888-9115 to immediately talk to an expert.
Trusted Experts
The business media, US Congress, and clients worldwide count on LRI experts. You can too.

Respected Authority
LRI has educated employees and repaired frayed working relationships for 40 years.The only major labor relations firm run by a labor attorney, we are regularly tapped as experts by major labor law firms, the business media, Congress, and national groups like the US Chamber of Commerce, SHRM and CUE.
Trusted Educators
When you are trying to re-build trust with employees the last thing you need is for your consultant to become an issue. Unfortunately some exaggerate or even lie about their union experience or background. Our consultants all undergo extensive professional and criminal background checks and ethics training before they ever step foot in your company.
Employees First
Union elections happen when things go wrong. While we've helped over 250,000 employees keep their direct relationship, we pride ourselves on HOW we do it. We treat employees with respect. We educate using facts and experiences that resonate. And we help develop leaders so the mistakes that led the election don't happen again.
LRI is the nation's leading full service labor and positive employee relations consulting firm.
We help our clients earn, protect and retain their direct relationship privilege, as we have for nearly 40 years. We also help leaders in unionized work places protect management flexibility and engage their represented employees. We do this by teaching Approachable Leadership™ and educating leaders how to communicate lawfully, respectfully and effectively. We are the go-to partner for clients seeking to assess and mitigate risk, maintain early warning of employee relations problems, and prepare leaders for respectful and effective conversations that teach.
LRI gives back:  Every year the LRI team gives to one or more charitable organizations or community needs. 
Direct Relationships Preserved
Need to educate employees during a union campaign? Want to work with the leaders and best? You're in the right place.
Campaign Consulting
Credible, reputable experts you'll be proud to introduce to your team.
All industries
Companies of any size type
Direct persuasion
Campaign strategy
Former union organizers & officials
Communication Tools
The right message and the right medium, all reinforcing the campaign sequence.
Videos (off-the shelf, custom, union-specific)
PowerPoint Presentations
Campaign Websites (dark sites, social pages)
Posters, flyers, memos, & much more
Opposition Research
Everything needed to paint the true picture of the union behind the organizer.
Library of 10 databases
Strike history
Financial records
Constitutions & bylaws
Campaign Specialty Items
Physical, compelling reminders that reinforce your message.
Strike computers
Warranty coupon books
Buttons
T-shirts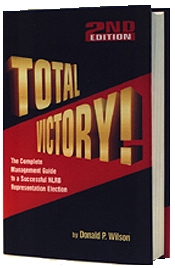 Forty years. Over 10,000 elections. More than a quarter-million direct relationships preserved. The most wins and satisfied clients – period.
Every day we are educating employees somewhere about the disadvantages of unions. We know the ropes, we have the right people and we use the right tools. Is it important to continue to be able to work directly with your teammates, or not? Even if the union is only poking around and hasn't filed a petition yet, if you're serious about continuing your direct relationship, pick up the phone and call us now.
I would like to thank your team on our recent victory over the IAFF in our election on Friday. We won with about 2/3 of the votes in our favor. I could not have done it without the great work of [consultant name withheld]. He got to the root of the problem almost immediately and got me headed in the right direction. Thanks again for your expert help.
I just wanted to take a moment and personally thank you for lending us your expertise and hard work in helping [Company Name Withheld] remain Union-Free. You were instrumental in helping me stop the Teamsters, who had been previously batting 1000 against [Company Name]; winning several elections against this past year. With a resounding 50% margin of victory, I believe we sent them a clear message that we intend to remain union-free.
I wanted to drop you a line to let you know about the terrific job [consultant name withheld] and LRI did for our employees. [He] was extremely knowledgeable, easy to work with and has great interpersonal skills that allow him to genuinely connect with employees at all levels. Our facilities mechanics and custodians were so appreciate of his work and the information he shared that he received many hugs, handshakes and thank yous on the last day. [He] also left management with a lot to think about and a road map of what needs to be done differently. Our employees ultimately voted to overwhelmingly defeat the Teamsters 43-no to 3-yes that allows us to continue to work directly with our employees in their best interest giving the us the opportunity to make things right. [He] was a great partner to HR as well, collaborating on the strategy and actions needed to make the union campaign a success. Thank you again for the great service.
Educated, cared-for employees will never listen to the empty promises of union organizers. Stay Left of Boom by creating a positive workplace.
Campaign Preparation
Be confident that the right people have the right tools and know what to do with them.
Campaign In The Cloud
First Responder Training
TripwireTM Supervisor Training
Campaign Tools Audit
Assessing Vulnerability
Find potential weaknesses, reduce risks, and strengthen the workplace.
External Vulnerability Audit
Site Selection
Eye In The SkyTM
Internal Vulnerability Audit
Positive Workplace
A healthy workplace is a "hard target" for union organizers and pays big dividends to the bottom line!
Supervisor DNA Assessment
Front-Line Supervisor Training
Employee Engagement Surveys
Communication Tools
Strengthen the relationship with your employees through effective communication.
Company culture videos
Print communication tools
Website and social media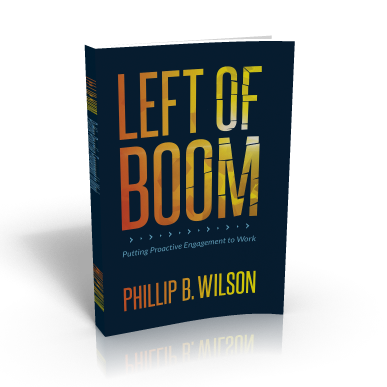 LRI wrote the book on creating a positive workplace where engaged employees don't consider unions.
Understanding employee concerns and helping front line supervisors connect with those they lead keeps the workplace positive and makes union promises irrelevant.
Left of Boom is the comprehensive (441-page) guide to creating a positive workplace where employees are engaged and unions are irrelevant. Get your copy today. Available in our bookstore, or on Amazon.com
ONE leader behavior reduces turnover by
This same leader behavior also increases above-and-beyond effort by 88%. Not just that - but employees of these leaders are highly engaged and would never consider organizing a union.
The Approachability Playbook is a practical 110-page toolkit for leaders who want to improve connection with their teammates. Both are available in our bookstore, or on Amazon.com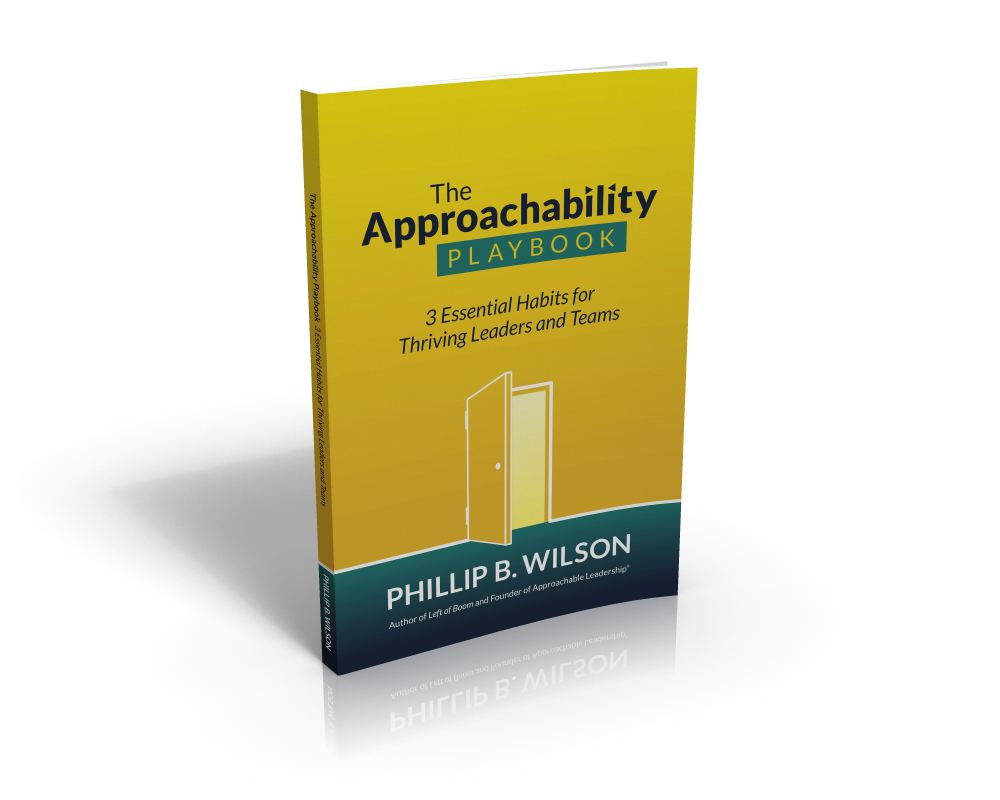 I learned a lot from watching the video. My Executive Team truly enjoyed watching the video and we will definitely look to your company for guidance and training materials in the future.
Had an opportunity to meet and listen to Phil in this week's CUE Conference. His presentation was an absolute home run – which is very appropriate for the host city – home of the Louisville Slugger. This information clearly focuses on "preventive medicine" which should eliminate or greatly minimize the risk of any serious "illness" – Left of The Boom is a great way to show importance of being pro active and what happens when we wait to react. Great job !
LRI's campaign in a box material is a great tool to educate employees and since it's web-based its accessibility and ease of use can't be beat. Since buying it a year ago, we've used it during pre-petition card signing campaigns and where election petitions have been filed. It helped us win both types of campaigns and we will continue to use it in the future.
Greg [LRI staff] was very adaptable, good to work with. He really 'made it'. Excellent to have as our collaborator and producer. It was really Greg's idea to show as many people as we did. Really liked our narrator, too. [name withheld] (on camera exec.) was very responsive to Greg's coaching. Greg was a joy to work with; very talented. Another thing – you didn't nickel & dime us on charges; in fact, you gave us extra value at the end of the production – and WE REMEMBER THAT!. We're more than happy. We wouldn't hesitate to use LRI again.
Positive labor relations when working with a union demands a strategic approach. Don't get stuck in the weeds!
Get the Best Deal
Negotiate from a position of strength.
Get what you need at the bargaining table.
Bargaining Preparation
Contract Negotiations
Close the Deal
Positive Labor Relations
Work together but don't compromise the compromise.
Opportunity Assessment
Manage with a Union
Constructive Discipline
Relationship Building
Manage Challenges
Preparing for and avoiding breakdowns.
Strike Preparation
Business Continuity
Contract Campaign Defense
Become Union Free
Know when a window of opportunity arises and be prepared to take advantage.
Respond to Employees
Deauthorization
Decertification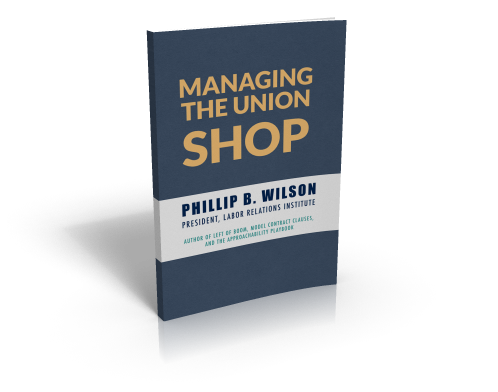 Can you have a productive relationship with a union and still run a business? You can if your leaders follow the guidance in this book.
Working with a union requires different skills, and demands that you constantly keep the big picture in mind. It is easy to get caught in the mentality of simply moving from one contract negotiation to the next. Managing the Union Shop is a practical, accessible 89-page guide on how to balance the challenges of leading in a unionized operation. Great advice on keeping the gains you made in bargaining, to handling relationships with union officials, to leading unionized employees, and much more. Get a copy for your whole leadership team - they'll be glad you did!
Recent posts from Labor Relations INK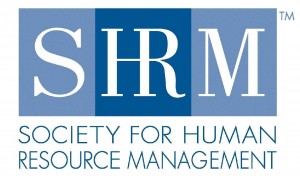 "It's hard to imagine the general counsel won't be able to prove that a rule has a reasonable tendency to chill employees from exercising their NLRA rights," Wilson said.
Dealing with any of these problems? Let us help.
Call 800-888-9115 to immediately talk to an expert.