Download Our FREE Labor Relations White Papers
5 Keys to WINNING Your Union Election
Former Union Organizer "Spills The Beans" About How To Win Your Upcoming Union Election
Download our 32-page guide 5 Keys to Winning Your Union Election (plus 2 things you think are true that could cost you an election victory) and you'll learn:
A belief you probably have today that will cost you your election (look for this on page 22);
One simple trick to make sure you get the best effort from your lawyer or consultant - learn the surprising truth on page 15;
Why your union campaign is not your most important issue today - and what is (find out on page 5);
How to tell whether you need a consultant (check out page 8…) and the different types of union avoidance experts (these tips - that your lawyer won't tell you- begin on page 12);
Did your lawyer or consultant tell you not to talk to other consultants? Find out why this is a red flag on page 11;
The truth about "win rates" (and why you shouldn't hire a campaign consultant who says they don't lose - this surprising tip is on page 25).
We respect your privacy and never disclose your email address to anyone. You can easily unsubscribe at any time.
Ambush Elections White Paper
Check out the Webinars page under Free Stuff to view the Ambush Election webinar (Dec. 2014)
Click the Image to Download our Ambush Elections White Paper ====================>

How to Win (and Prevent) An Ambush Election: The Strategies and Tactics Needed to Win Elections Now

What you will learn in our newest white paper:

How the "ambush election" rule will

impact

union elections;
How to

structure your Defense Team

™ for the new environment;
The

two critical types of training

for front-line supervisors (they're not what you think);
How to

effectively communicate

to your workforce in a compressed campaign cycle; and
The

recommended tools

to assess your risk and identify problems early.

Other Resources:
What Can Your Business Learn From the Iraq War?
Download our free White Paper "Left of Boom: Best Practices for Proactive Companies in a Changing Labor Environment" now and you'll learn:
Why most of your "proactive" measures aren't proactive at all and

how to tell the difference between real and "fake" preventive measures

;
The

5 key tactics

military strategists used when they realized they were losing against insurgent IED attacks - and how you can apply them in your business today;

6 different "left of boom" activities

you can use now that will give your company big leverage in its positive employee relations strategy;
Plus

4 "right of boom" strategies

you should be ready to use in case you are targeted by union organizers.
To download your FREE white paper immediately, simply click on the button below. The PDF file will be downloaded to your computer automatically.
Additional "Left of Boom" Resources
You can continue your research into how Left of Boom might help your company by visiting the following links:
Learn more about the military development of the "left of boom" strategy in Iraq and Afghanistan by downloading the original Washington Post article series, now available as an electronic download from Amazon.com
Learn more about Net Promoter Score from Bain's website here and by viewing the slideshow here. You can also buy the Fred Reichheld's book The Ultimate Question and visit the "net promoter community" website.
Discover how the effective way to conduct a vulnerability assessment of your organization (and why most vulnerability assessments don't work) which is inside the white paper.
Find out how an effective employee opinion survey process can rapidly improve your employee relations environment.
Want to learn how to create a positive workplace using many of the "Left of Boom" tactics described in the white paper? Check out Phil Wilson's book  Left of Boom to learn more…
Risk Assessment White Paper
Is There a Target On My Back? Myths and Best Practices in Assessing Vulnerability to Union Organizing
In this paper we attack some of the most basic myths about how unions target a group of employees, and explain how the conventional "wisdom" about vulnerability assessment is completely wrong.
Taking what we know from dealing with union organizing campaigns, there are a number of surprising changes we have made to our vulnerability assessment process. Things like:
Why just rating people on a 1 to 5 scale is about as reliable as "he loves me, he loves me not"
How to use "multiple dimensions" to make sure you know not just whether people like you (which is really not useful), but whether the people critical to a union campaign like you (which is absolutely key)
Ways to use the "80/20" principle in your survey process to quickly (and cheaply) identify whether a union organizer is likely to get traction among a group of workers - and the exact roadmap you need to fix the problems before the organizer actually shows up
ITMS (or It's The Margin Stupid … ) and how the fact that there is no such thing as an average employee makes most surveys mask serious problems, and even worse, can lead you to work on issues that will actually make you MORE vulnerable to union organizers
Our former organizer consultants tell us time and again that they rarely had success when their main supporters were malcontents. Sure, you can get those guys and gals to sign cards, but for a campaign to really get traction you need influential and good workers to become vocal supporters. It is this same component that gets masked - if not missed entirely - by the typical vulnerability assessment process. Take a look at our new White Paper to learn more about how to put this knowledge to work for you in your vulnerability assessment process.
Vulnerability Assessment
Is your current vulnerability assessment process actually making you
more

vulnerable to unions?
Download our free White Paper "Are You A Sitting Duck?: Vulnerability Assessment Done Right" now and you'll learn:
What are the 

4 flaws

of "traditional" vulnerability assessment?
4 ways that "traditional" vulnerability assessment can actually make your company more susceptible to union organizing;

7 key components

to an effective vulnerability assessment;
How the psychological factors of affiliation, power, achievement, and workload balance impact employee motivation, and what you can do to harness them;
Why LRI's new MDI Vulnerability Assessment Process is like an MRI for your company.
To download your FREE white paper immediately, simply click on the button below. The PDF file will be downloaded to your computer automatically.
Satisfaction Survey Success
Satisfaction Survey Secrets
Can an employee survey really improve work relationships in your company? It did in these facilities…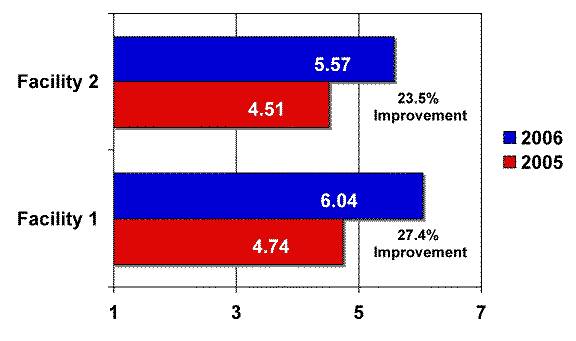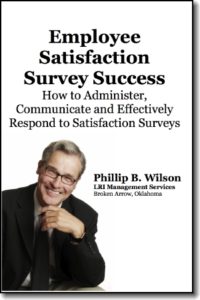 Learn to improve employee engagement using an employee satisfaction survey in this 53-page guide, where you find out how to
easily

,

accurately

, and

legally

:
Get an accurate benchmark of employee morale and engagement (learn how on

page 8

);
Administer your survey so you get

actionable data

(sample letters and instructions begin on

page 12

);

Communicate

results to maximize impact (check out

page 22

);
Action plan after you get your results (the

step-by-step guide

begins on page 31); and
Legal issues NO other survey guide discusses that every HR person should consider (check out page 41).
To order this informative 54-page e-Book now for FREE just click the button below.