Hard Bargaining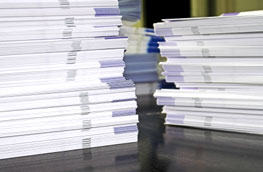 Bargaining - especially first contract negotiations - can be very tough for even the most experienced negotiating teams. Most companies enter bargaining negotiations hoping to secure the best possible contract. However, few have a negotiating team with the right combination of interpersonal skill, legal knowledge and thick skin to pull off the tough work of bargaining. LRI's consultants will assist with strategy development and can even serve as your organization's chief spokesperson during bargaining sessions.
Fast-Track Bargaining
You may have a strong relationship with the union and just want negotiations concluded swiftly and without incident. Our bargaining experts can skillfully pull off these fast track assignments. From developing bargaining strategy to serving as your organization's chief spokesperson and behind the scenes negotiator, we can help you quickly and easily meet your bargaining objectives.