Educated, cared-for employees won't listen to empty promises from unions. Stay Left of Boom by creating a positive workplace.
Campaign Preparation
Be confident that the right people have the right tools and know what to do with them.
Campaign In The Cloud
First Responder Training
MPulseTM Supervisor Training
Campaign Tools Audit
Assessing Vulnerability
Find potential weaknesses, reduce risks, and strengthen the workplace.
External Vulnerability Audit
Site Selection
Eye In The SkyTM
Internal Vulnerability Audit
Positive Workplace
A healthy workplace is a "hard target" for union organizers and pays big dividends to the bottom line!
Supervisor DNA Assessment
Front-Line Supervisor Training
Employee Engagement Surveys
Communication Tools
Strengthen the relationship with your employees through effective communication.
Company culture videos
Print communication tools
Website and social media
Questions about positive employee relations? Let us help.
Call 800-888-9115 to immediately talk to an expert.
It is hard not to appreciate the value of the Boy Scout motto:  BE PREPARED!
Some of the of the least expensive means of defending against a union campaign are also the most effective. By having the right tools and processes already in place, and by having two key groups of people trained in those processes and tools (front line supervisors and campaign first responders), it is possible to stop a union organizing campaign when it is still in the rumor stage, before a petition is ever filed!​
Imagine your first responders having access to all the communication tools they need in one place - posters, FAQ handouts, meeting presentation forms, videos and more. The messaging content and sequence, proven in over 10,000 counter-organizing campaigns over 35 years, is handed to you on a silver platter, housed on a web site, an iPad, or both. Stop card signing in it's tracks!
Benefits: Flexible, highly customizable messaging; includes research and high-impact video clips to maximize effectiveness; encourages employees to investigate the facts for themselves.
At the first rumor of union organizing activity, it is critical to have boots on the ground who know what to look for and what to do. Our First Responder Training uses simulations and exercises to drill your team on the processes needed to make a proper assessment of the situation, and respond appropriately. It is also important to refresh the training at regular intervals to keep your team sharp, and abreast of any new legal realities.
Benefits: Understanding of the required roles and tasks; comfort level with the processes and activities required; confidence to act in an appropriate and legal manner.
Front line supervisors can be your best "front line" defense against union organizing activities. However, many companies only confuse their supervisors by trying to make "mini legal experts" out of them.
Capitalize on what they already have: a relationship with their employees. Training them to pick up on behavioral changes that could indicate a union organizer is talking to them is the most effective way to position them in your effort to remain union free. Using examples and role play exercises, your supervisors will become comfortable with how to respond to possible organizing activity - and know when to alert others up the chain of command.
Benefits: Supervisors will understand why employees may be tempted by union representation; will be able to spot early warning signs of union activity; will have a comfort level with what they should and should not say.
Campaign Tools Audit
Perhaps you already have developed some campaign tools, but you want to ensure both their legality and their usefulness. Let LRI review your tools. We will provide feedback on how they map against effective campaign message sequencing, the strength of the messaging, and identify any gaps.
Call to discuss!
Benefits: Upgrade your tools so they are up-to-date and pertinent; be comfortable with the legal compliance of messaging; solidify the proper sequence for use of various tools; ensure all of the key counter-organizing messages are included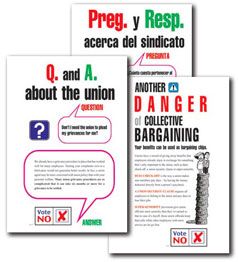 LRI wrote the book on creating a positive workplace.
Understanding employee concerns and helping front line supervisors connect with those they lead keeps the workplace positive and makes unions irrelevant.
Left of Boom is a comprehensive (441-page) guide to creating a positive workplace where engaged employees go the extra mile. Available in our bookstore, or on Amazon.com
Questions about positive employee relations? Let us help.
Call 800-888-9115 to immediately talk to an expert.
Is there a target on your back? Do you know how to tell?
Unions make cost versus return decisions just like any business. Did you know that there are several factors that indicate whether or not you are a likely target for a union organizing attempt, whether your employees think they want a union or not?  One of your first lines of defense is simply knowing whether or not you are likely to be targeted, just because it's convenient for the union.
External Vulnerability Audit
Know what's going on beyond the walls of your building.
With our extensive library of databases, we can assess factors such as union density, recent union activity such as filed petitions, elections and strikes, the presence of local union offices, and if unions most attuned to your type of business are among the locally active.
Site Selection
Don't accidentally move into a "bad" neighborhood!
Identify the best labor relations environment for locating a new operation, or evaluate and rate several potential locations using our proprietary databases. Use our data to identify locations with high union density, heavy organizing activity, strike activity and much more. Drill down to individual zip codes or extend your search to include a radius around a proposed location. The most highly sophisticated site-selection tool to identify union activity that is available.
Eye In The Sky
Keep an eye on any changes in union activity near you.
Union activity often happens in "clusters" and it is not uncommon for an organizer or team of organizers to blitz companies in an industrial park or on the same street. For this reason an important part of your company's vulnerability is union organizing activity in the immediate vicinity of your locations. Our Eye in the Sky reports alert you immediately if a union files a petition in the vicinity of any of your locations. Plus you see trends in particular areas, giving you advance warning of when where you should focus your positive workplace activities. An invaluable resource for multi-facility companies.
Opportunity Assessment: Internal Vulnerability Audit
Do you have systemic processes that could be exploited by an organizer?
Our expert consultant visits your target location and conducts a "stem to stern" review of your employee relations policies and practices, including interviews with key supervisory employees. The goal is to identify key vulnerabilities based on how your facility compares to best practices. You receive a complete report outlining what you're doing right, what you can improve and an action plan to attack those areas before a union organizer does.
What is the
NUMBER ONE

factor in maintaining a union-free workplace?  Employees who

DON'T WANT

a union!

It seems obvious, but it is surprisingly overlooked. Keeping employees happy in their work environment is the most effective proactive effort you can make. The two critical components required are:
Knowing what employees think of their work environment and responding appropriately to their feedback, and
Training front-line supervisors in the soft skills required to provide effective leadership to their work teams.
Lower turnover, higher productivity, and increased engagement. Is your leader training investment getting these results? It could if you train the right behavior. Recent research reveals one leader behavior is THE difference between leadership success and failure: Approachability. Our practical, proprietary and experiential leader training provides a solid foundation for new and seasoned leaders alike. Strengthening this one leader behavior delivers proven business results while making your your workplace immune to union organizing activity. It's a solid one-two punch for your positive workplace strategy.
Benefits: Build crucial Approachable Leadership skills of front line leaders in the organization; build confidence of front-line supervisors; achieve significant reductions in turnover and large increases in engagement and organizational citizenship. Learn more at Approachable Leadership.
This is the backbone of positive employee relations interventions. Proper survey instruments get an accurate and objective pulse of a work group, identify vulnerable locations, segment worker groups to easily identify issues that effect (and can improve) specific employee groupings, prioritize action areas to direct limited resources to the areas where they will have the biggest impact and provide legal protection from baseless union claims of bribing employees or soliciting grievances.
Benefits: Employees feel "listened too" when action plans evolve from survey data; training can be prioritized based on survey results; risks can be identified and addressed.
ONE

leader behavior reduces turnover by
This same leader behavior also increases above-and-beyond effort by 88%. Not just that - but employees of these leaders are highly engaged and would never consider organizing a union.
The Approachability Playbook is a practical 110-page toolkit for leaders who want to improve connection with their teammates. Both are available in our bookstore, or on Amazon.com
Questions about positive employee relations? Let us help.
Call 800-888-9115 to immediately talk to an expert.
Connecting with employees is crucial to maintaining a positive working environment. It starts by listening with an empathetic ear (see our recommendations for doing this). But just as importantly, you have to let your employees know they were heard, and couch your message in ways they understand using mediums that engage their attention.
Call us to discuss!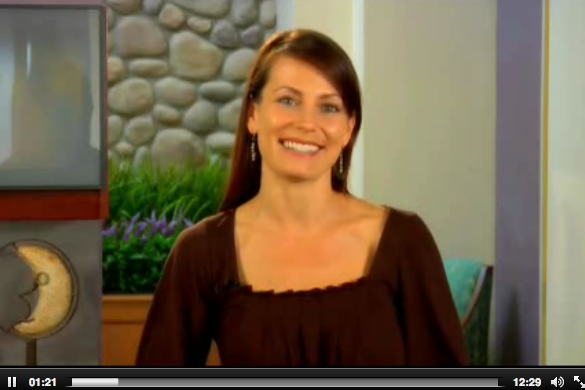 Company Culture Videos
Video is a powerful medium. The combination of visual images, well-constructed narration, music, and the human touch create strong emotional connections. Putting your employees front and center in a discussion about your company's culture and ideals reinforces the value of an open, direct working relationship.
Benefits: Custom presentation of your core values; connection of employees to one another through visual medium; multiple venue options for displaying your message.
Call Us for a password to see example videos!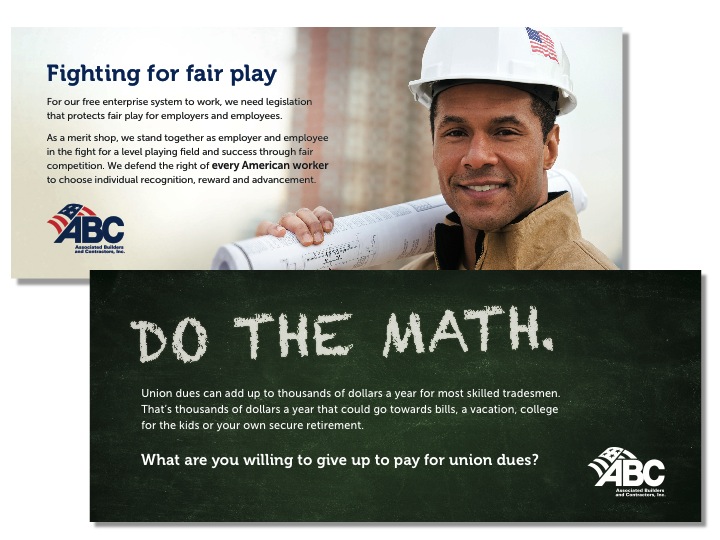 Print Communication Tools
Embodying union-free messages within the company's values and culture reinforces the value of a direct relationship. Posters, flyers, paycheck stuffers, memos and other print medium are inexpensive and often portable means to communication with your employees.
Benefits: Flexible, highly customizable messaging; can includes research-driven content to maximize effectiveness; encourages employees to investigate the facts for themselves.
Websites and Social Media
Whether on a home computer or their smart phone, your employees now live in an online, always-connected world. Unions are reaching out to them 24/7, and you shouldn't leave this space uncontested.
Whether you are creating or modifying an employee centric website, or using one or more social media venues to connect with your employees, it is important to structure any union-focused or direct relationship messaging in the right way. If card signing activity erupts, following an appropriate sequence of targeted messaging becomes critical.
Benefits: Can be instantly updated to address evolving issues and misinformation from the union; a 24/7  Website connects with employees at their convenience; use of social media platforms means you can connect on employee terms.
I learned a lot from watching the video. My Executive Team truly enjoyed watching the video and we will definitely look to your company for guidance and training materials in the future.
Had an opportunity to meet and listen to Phil in this week's CUE Conference. His presentation was an absolute home run – which is very appropriate for the host city – home of the Louisville Slugger. This information clearly focuses on "preventive medicine" which should eliminate or greatly minimize the risk of any serious "illness" – Left of The Boom is a great way to show importance of being pro active and what happens when we wait to react. Great job !
LRI's campaign in a box material is a great tool to educate employees and since it's web-based its accessibility and ease of use can't be beat. Since buying it a year ago, we've used it during pre-petition card signing campaigns and where election petitions have been filed. It helped us win both types of campaigns and we will continue to use it in the future.
Greg [LRI staff] was very adaptable, good to work with. He really 'made it'. Excellent to have as our collaborator and producer. It was really Greg's idea to show as many people as we did. Really liked our narrator, too. [name withheld] (on camera exec.) was very responsive to Greg's coaching. Greg was a joy to work with; very talented. Another thing – you didn't nickel & dime us on charges; in fact, you gave us extra value at the end of the production – and WE REMEMBER THAT!. We're more than happy. We wouldn't hesitate to use LRI again.