Positive labor relations when working with a union demands a strategic approach. Don't get stuck in the weeds!
Get the Best Deal
Negotiate from a position of strength.
Get what you need at the bargaining table.
Bargaining Preparation
Contract Negotiations
Close the Deal
Positive Labor Relations
Work together but don't compromise the compromise.
Opportunity Assessment
Manage with a Union
Constructive Discipline
Relationship Building
Manage Challenges
Preparing for and avoiding breakdowns.
Strike Preparation
Business Continuity
Contract Campaign Defense
Become Union Free
Know when a window of opportunity arises and be prepared to take advantage.
Respond to Employees
Deauthorization
Decertification
Getting the best possible contract is a process, not an event.
Whether it's your first contract, a routine or difficult renewal, a single subject re-opener or even decisions and effects bargaining, successful bargaining outcomes depend on thoughtfully prepared bargaining strategies.
Bargaining Preparation
In bargaining, the most prepared side wins.
Successful bargaining strategies:
focus on the legitimate needs of the business;
seek achievable objectives;
use leverage judiciously and prepare for contingencies;
enjoy the support of senior leaders, and
are informed by the dynamics that impact the process (the economic environment, the bargaining history, the degree of employee engagement, the level of employee support for the union, how frontline leaders manage under the contract, the intra-union political situation and its priorities).
Whether seeking to correct uncompetitive terms or secure reasonable economics in a renewal, LRI will help you prepare the most effective bargaining strategy for your circumstances.
Benefits:
Improve operational flexibility.
Secure important management rights.
Minimize surprises and reduce disruption risk.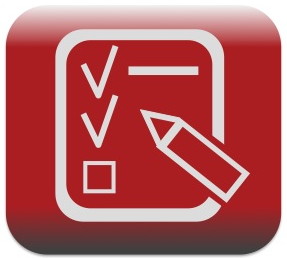 Bargaining Communication
Effective bargaining strategies are about leverage, and communication is the key. We help you frame the issues using messages that move employee opinions in a persuasive way. In some cases it is necessary to use existing leverage forcefully; in others there is little or no existing leverage. Our expert guidance and communication tools, including web sites, video and written communication, ensure that your messages lower barriers to agreement and minimize misinformation.
Benefits:
Be clear, be understood and get better deals.
Avoid missteps, misunderstanding and unintended consequences.
Ensure stakeholders are informed about the process.
A contract with the best chance that it will be implemented.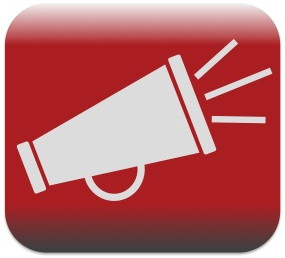 Contract Negotiation
Bargaining can be very tough even for the most experienced teams – especially for first contracts. Few companies have a negotiating team with the right combination of interpersonal skill, legal knowledge and thick skin to pull off the tough work of bargaining, or if they do, they are stretched thin.
Negotiation is both art and science, and LRI is skilled at both. LRI will provide subject matter expertise or serve as your organization's chief spokesperson. We work with you to get the most from your negotiations.
Benefits:
Top caliber negotiation talent at the flip of a switch.
Flexibility to navigate around the rough issues and preserve working relationships.
Our experts are economical; you won't need an expert on staff.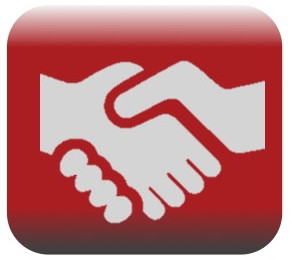 Close the deal
At the end of the day, you want to close the deal. The time spent preparing and bargaining returns nothing until the contract is ratified and effective or its terms are implemented. LRI will guide and support your negotiations throughout the process - from developing an effective strategy to closing a deal with the results you need.
To read more about protecting the improvements achieved in your new contract through Positive Labor Relations, CLICK HERE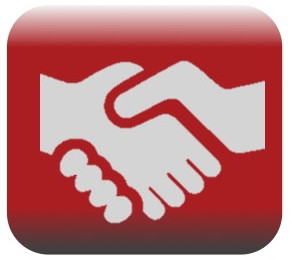 Questions about managing with your union? Let us help.
Call 800-888-9115 to immediately talk to an expert.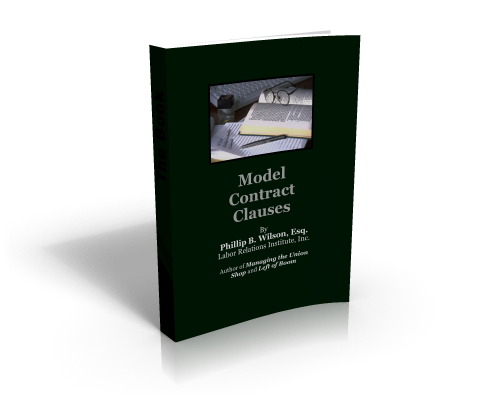 Are you ready for your next contract negotiations? You will be with this "secret weapon" in your bargaining toolkit.
Model Contract Clauses is a 279-page guide with over 200 clauses to use as guides during bargaining negotiations.Great tool for first contracts or renewals. Includes useful examples of pro-company and pro-union language along with helpful drafting tips. Great resource for your bargaining toolkit.
Positive Labor Relations Training
Train your leaders to LEAD in a unionized company.
This training system focuses on the challenges supervisors face when managing in a union environment. Supervisors learn to accomplish management objectives within the confines of the labor agreement. Your leaders will learn how to:
Effectively manage with and administer a union contract;
Handle discipline in a respectful, constructive manner;
Build a productive relationship with both your employees and the union leadership.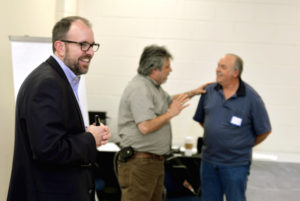 Finally

. Great advice and training for leaders who manage a unionized company.
"Thank God they didn't have supervisors do this training at my shop. It would have made me totally ineffective."
This training is for you if today you…
Have managers who erode away your management rights and destroy gains you worked so hard to get in bargaining?
Battle bad past practices or poor documentation that constantly get in your way during grievance meetings with the union?
Shake your head at the number of silly, baseless grievances that get appealed to the final step of your grievance procedure?
Are so busy "fighting fires" that you can't invest the time and energy necessary to develop your own training program on how to manage in a union shop.
And you want to…
Dramatically improve your relationship with local and international union leadership

Substantially reduce your grievances - especially ones that get appealed past the first step
Build the capability of supervisors and ensure that key gains at the bargaining table stick

Your supervisors will see interviews with six top labor experts – a "brain trust" with over 150 years of combined experience that includes labor attorneys, labor relations professionals and former union officers.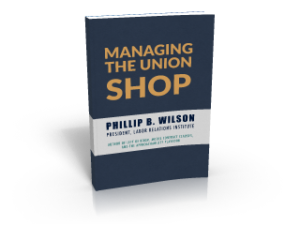 Managing the Union Shop: Bestselling pocket guide for supervisors of a union shop. Covers contract erosion, management rights, just cause and more.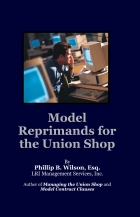 Model Reprimands for the Union Shop: Quick guide to writing effective reprimands for unionized companies - includes numerous samples managers can use to guide drafting.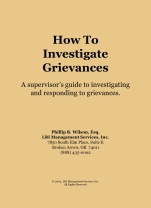 How to Investigate Grievances: Pocket guide for supervisors and HR managers with great tips on investigating, defending and winning grievances and arbitrations.
Positive Labor Relations Opportunity Assessment
If you are interested in transforming your relationship with your union or getting control over your labor contract, LRI will help you get there. But you need more than a book or a workshop; you need a system and a structure to get you focused and on track with your plans. The Positive Labor Relations Opportunity Assessment provides a solid, proven program to get control over your labor relations environment. The Assessment will:
Evaluate your environment;
Provide an overview of the connections between your relationships with union leadership, relationships with employees, your labor agreement, how your front-line leaders manage your agreement, your business market conditions, and more;
View from all angles, to identify gaps and craft interventions to shrink those gaps.
Benefits:
Be prepared when employees ask questions about their rights
Understand the permissible conversations you can have with your employees
Questions about managing with your union? Let us help.
Call 800-888-9115 to immediately talk to an expert.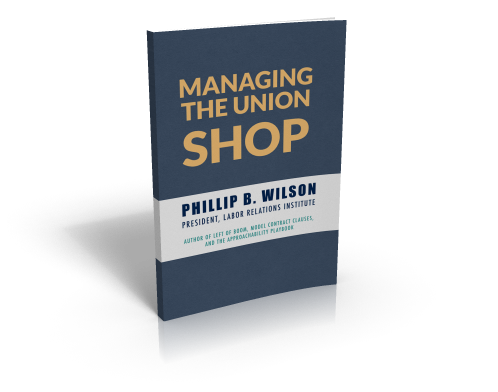 Can you have a productive relationship with a union and still run a business? You can if your leaders follow the guidance in
this

book.

Working with a union requires different skills, and demands that you constantly keep the big picture in mind. It is easy to get caught in the mentality of simply moving from one contract negotiation to the next. Managing the Union Shop is a practical, accessible 89-page guide on how to balance the challenges of leading in a unionized operation. Great advice on keeping the gains you made in bargaining, to handling relationships with union officials, to leading unionized employees, and much more. Get a copy for your whole leadership team - they'll be glad you did!
Strikes, slowdown tactics, and corporate campaigns are all extensions of the bargaining process. Unions rely on the threat of these industrial actions to create leverage and balance bargaining power. Just as "war is politics by other means," these tactics are bargaining by other means. To achieve your objectives in bargaining, expect the union to employ such tactics and prepare your business in order to minimize the potential impact of a strike or slowdown and keep the bargaining power on your side of the table.
Strike Preparation & Business Continuity



Strikes are less common and far less effective today because so many employers prepare to serve their customers during a dispute. For some businesses a strike would seriously impact customers and that risk simply can't be eliminated. A well-prepared strike plan is the key. Your strike plan includes the operational, security, training and communications details needed to ensure the safety and security of people, processes and equipment while you serve customers without striking employees.  LRI consultants have the experience to help you prepare to serve your customers and maintain your leverage. Call LRI well before your next opportunity to negotiate.
Corporate Campaign Defense
In some cases, unions try to change a company's bargaining positions or corporate policies by influencing public sentiment rather than causing employees to suffer the economic and emotional sacrifices they make during a strike. Union corporate campaigns pressure companies through highly publicized mass protests or demonstrations, political leverage, media assaults, and administrative complaints or lawsuits. These campaigns were famously described as "The Death of a Thousand Cuts" but author Jarol B. Manheim.  LRI consultants conduct strategic risk assessments to determine your company's level of vulnerability to a corporate campaign then deliver actionable steps to mitigate your risk and help you plan to defend your brand in the face of a corporate campaign.
Communications (Words matter… a lot!)
Your labor strategy, what you say about your labor strategy and what others say about your labor strategy directly impact your bargaining. These messages can also impact your employment brand and even your enterprise value. LRI consultants will help you align your communications strategy with your labor strategy.  We will help you find the right words and phrasing to accurately and positively describe your strategy and actions, and your results to your stakeholders, community and other important constituents.  We will train your team to use proper messages and protect your credibility – before, during and after negotiations.
Many employees did not elect to become union members, they were simply hired by a unionized company and became members by default.  Many are now asking, "why - what does the union really do for me?" This is both an opportunity for the company to inform those employees of their rights, but also a land mine, since the company is prohibited from taking an active role in the process to deauthorize or decertify a union. We help you navigate the tight rope between properly informing while not endangering those rights. It is - after all - the employee's decision.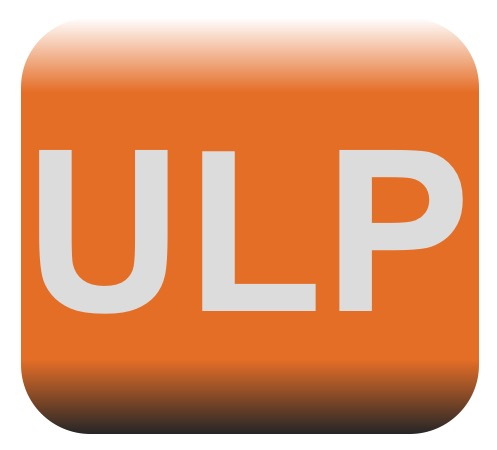 Filing an Unfair Labor Practice Charge
The National Labor Relations Act prohibits both employers and unions from engaging in certain behaviors detrimental to employees. Here are some examples of union violations of the NLRA:
Restraining or coercing employees in the free exercise of their right not to support a union.
Restraining or coercing an employer in its choice of a bargaining representative.
Causing or trying to cause an employer to discriminate against an employee for the purpose of encouraging union membership
Refusing to engage in good-faith collective bargaining.
Engaging in strikes, boycotts, or other coercive action for an illegal purpose.
Charging excessive or discriminatory membership fees.
Violence or coercion against a union member or employee.
Failing to prosecute a grievance.
An employee that believes an unfair labor practice has been committed may file a charge with the NLRB. The charge within six months of the incident.
For help filing a charge, call the NLRB: 1-844-762-NLRB. You can also file a charge electronically. A charge against a union will be filed using this form. You would file your charge on this page.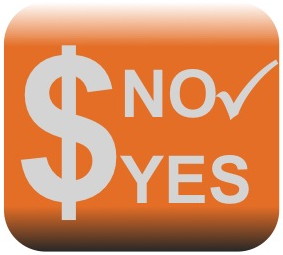 Deauthorization
In non right-to-work states most union members are required to pay dues (or for Beck objectors a fee in lieu of union dues) as a condition of employment. This happens when a union contract includes what is called a union security provision. There is a process to get rid of a union security provision in a contract. It is called a "deauthorization" election. If employees are successful in this election, the union will continue as their collective bargaining representative, but the union security clause will be nullified and they won't be required to pay dues or fees to the union to remain employed. It is important to remember that the company cannot encourage or assist employees in getting a deauthorization election at your company.
This page is a resource page for employees exploring the possibility of deauthorizing their union.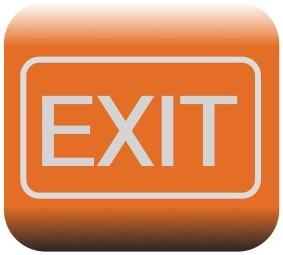 Decertification
Refers to the process where the National Labor Relations Board (NLRB) allows employees to call for a special election to get rid of the union as their "exclusive representative." It is important to remember that company management cannot help or assist employees with decertifying a union.
This page is a resource page for employees exploring the possibility of decertifying their union.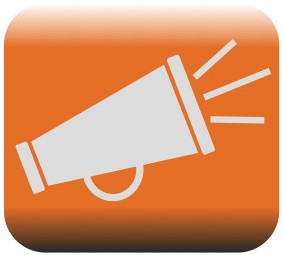 Campaign Communications
It is important to understand the boundaries of permissible management conversation with employees around these topics. LRI will help you train your front-line supervisors to respond appropriately to questions that employees may ask about these topics.
Unionized Company Package
Labor law can be complicated. Sometimes you just want to push the play button. We've got that covered too. Video package for companies who are currently unionized. Includes: Managing the Union Shop; 7 Tests of Just Cause; Grievance Handing; The Decertification Process; How to Deauthorize a Union Shop; Paying Dues is Your Choice; PLUS Organizer Interview Video
Questions about managing with your union? Let us help.
Call 800-888-9115 to immediately talk to an expert.
I learned a lot from watching the video. My Executive Team truly enjoyed watching the video and we will definitely look to your company for guidance and training materials in the future.
Had an opportunity to meet and listen to Phil in this week's CUE Conference. His presentation was an absolute home run – which is very appropriate for the host city – home of the Louisville Slugger. This information clearly focuses on "preventive medicine" which should eliminate or greatly minimize the risk of any serious "illness" – Left of The Boom is a great way to show importance of being pro active and what happens when we wait to react. Great job !
LRI's campaign in a box material is a great tool to educate employees and since it's web-based its accessibility and ease of use can't be beat. Since buying it a year ago, we've used it during pre-petition card signing campaigns and where election petitions have been filed. It helped us win both types of campaigns and we will continue to use it in the future.
Greg [LRI staff] was very adaptable, good to work with. He really 'made it'. Excellent to have as our collaborator and producer. It was really Greg's idea to show as many people as we did. Really liked our narrator, too. [name withheld] (on camera exec.) was very responsive to Greg's coaching. Greg was a joy to work with; very talented. Another thing – you didn't nickel & dime us on charges; in fact, you gave us extra value at the end of the production – and WE REMEMBER THAT!. We're more than happy. We wouldn't hesitate to use LRI again.