The most important question you should be asking yourself about ambush elections is,  "
Am I prepared?

"

We've spent the last few years refining a flexible, ready-to-deploy counter-organizing tool we call Campaign-In-The-Cloud. It was designed from the outset to be easily adapted to any length of campaign - from the current 6 weeks that we're all used to, down to a 10 day blitz.

But it doesn't stop there. Campaign-In-The-Cloud contains the content and information you need to stop a card-signing campaign in it's tracks - before a petition is ever filed.

With Campaign-In-The-Cloud, you'll be able to use your iPad, computer or both to log into your personalized web site and access everything you need from one place.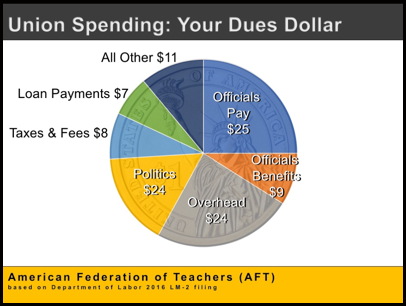 High-impact presentations cover all subjects of every campaign.
Card Signing
Topic 1 - Unions as a Business
Topic 2 - Collective Bargaining
Topic 3 - Union Rules & Regulations
Topic 4 - Employment Security & Strikes
Topic 5 - Get Out the Vote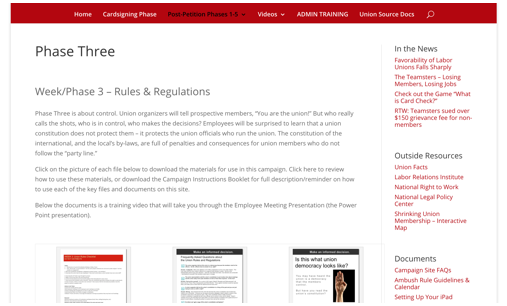 Your campaign tool site hosts custom materials for all topics of a campaign or organizing event.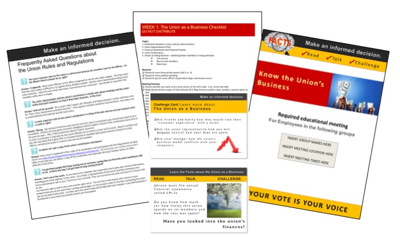 Each topic includes customizable presentations, weekly checklist, handouts, flyers, postings and more.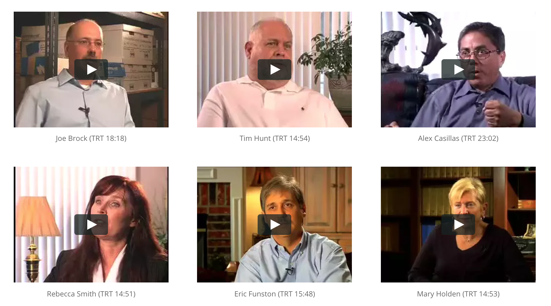 Over 30 hours of video content - embed video clips right into your customized presentations.
For a full walk-through demonstration of Campaign-In-The-Cloud, call 

800-888-9115

or email us here.
And if you like, we can connect you with some of our clients who have used Campaign-In-The-Cloud in recent campaigns.
Click on each image below to download some sample documents.