It is hard not to appreciate the value of the Boy Scout motto: BE PREPARED!
Some of the of the least expensive means of defending against a union campaign are also the most effective. By having the right tools and processes already in place, and by having two key groups of people trained in those processes and tools (front line supervisors and campaign first responders), it is possible to stop a union organizing campaign when it is still in the rumor stage, before a petition is ever filed!​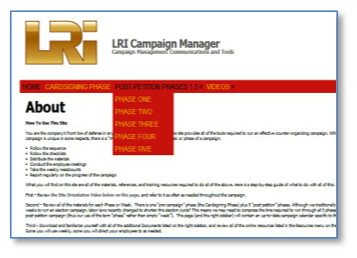 Imagine your first responders having access to all the communication tools they need in one place - posters, FAQ handouts, meeting presentation forms, videos and more. The messaging content and sequence, proven in over 10,000 counter-organizing campaigns over 35 years, is handed to you on a silver platter, housed on a web site, an iPad, or both. Stop card signing in it's tracks!
Benefits: Flexible, highly customizable messaging; includes research and high-impact video clips to maximize effectiveness; encourages employees to investigate the facts for themselves.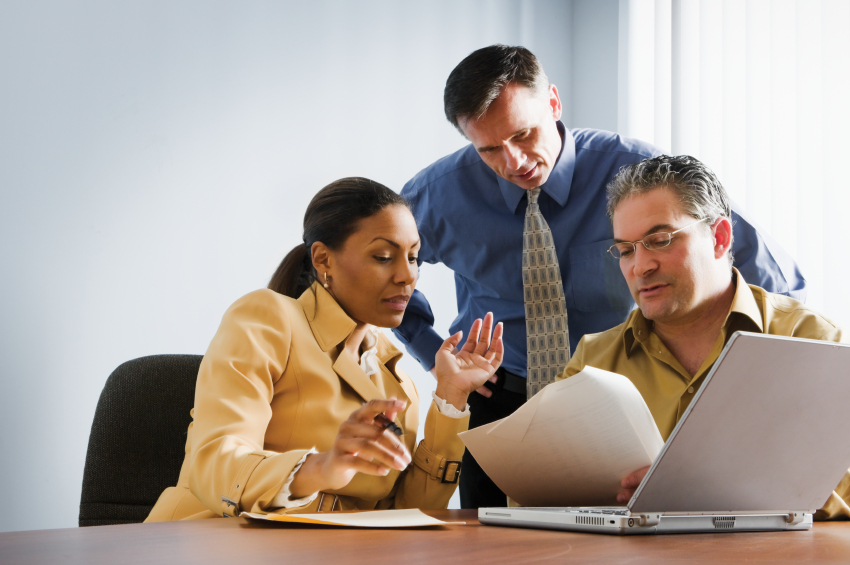 At the first rumor of union organizing activity, it is critical to have boots on the ground who know what to look for and what to do. Our First Responder Training uses simulations and exercises to drill your team on the processes needed to make a proper assessment of the situation, and respond appropriately. It is also important to refresh the training at regular intervals to keep your team sharp, and abreast of any new legal realities.
Benefits: Understanding of the required roles and tasks; comfort level with the processes and activities required; confidence to act in an appropriate and legal manner.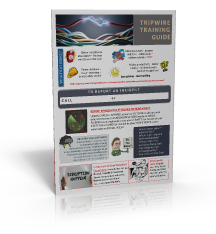 Front line supervisors can be your best "front line" defense against union organizing activities. However, many companies only confuse their supervisors by trying to make "mini legal experts" out of them.
Capitalize on what they already have: a relationship with their employees. Training them to pick up on behavioral changes that could indicate a union organizer is talking to them is the most effective way to position them in your effort to remain union free. Using examples and role play exercises, your supervisors will become comfortable with how to respond to possible organizing activity - and know when to alert others up the chain of command.
Benefits: Supervisors will understand why employees may be tempted by union representation; will be able to spot early warning signs of union activity; will have a comfort level with what they should and should not say.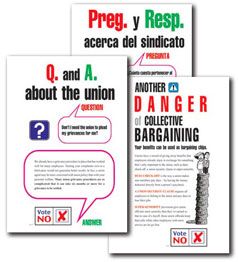 Campaign Tools Audit
Perhaps you already have developed some campaign tools, but you want to ensure both their legality and their usefulness. Let LRI review your tools. We will provide feedback on how they map against effective campaign message sequencing, the strength of the messaging, and identify any gaps.
Call to discuss!
Benefits: Upgrade your tools so they are up-to-date and pertinent; be comfortable with the legal compliance of messaging; solidify the proper sequence for use of various tools; ensure all of the key counter-organizing messages are included