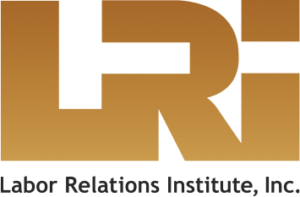 LRI is a leading full service labor and positive employee relations consulting firm. We help US employers earn, protect and retain their direct relationship privilege, as we have for more than 35 years. We also help leaders in unionized work places protect management flexibility and engage their represented employees.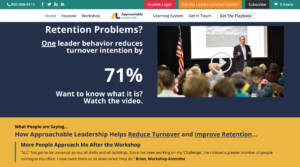 We do this by teaching Approachable Leadership™ and educating leaders how to communicate lawfully, respectfully and effectively. We are the go-to partner for clients seeking to assess and mitigate risk, maintain early warning of employee relations problems, and prepare leaders for respectful and effective conversations that teach.
LRI is the preeminent firm in countering union organizing campaigns with more than 10,000 successful campaigns to our credit. While our consultants are super-talents in countering organizing, we have more fun helping clients develop leaders and create positive places to work that avoid organizing campaigns in the first place.
LRI has grown by delivering results, being trusted advisors and adding value to our clients' organizations. Our clients represent a long list of familiar names in every part of the economy and we're proud to have earned long-term relationships with so many of them.
Phillip B. Wilson, President and General Counsel of Labor Relations Institute, is a national expert on labor relations and creating positive workplaces. He is regularly featured in the business media including Fox Business News, Bloomberg News, HR Magazine, and the New York Times.
Wilson is a highly regarded keynote speaker, an adjunct professor at Northeastern State University, and the author of numerous books and articles on labor relations, union corruption and creating a positive workplace, including: The Approachability Playbook; Left of Boom (which reached number 2 on Amazon.com's Hot Human Resource Books); Managing the Union Shop; and Model Contract Clauses.
Phil has been called on multiple occasions to testify before Congress on the subject of union financial reporting requirements. Wilson graduated magna cum laude from Augustana College in Rock Island, Illinois, and went on to earn his J.D. from the University of Michigan Law School.
Prior to joining Labor Relations Institute, Wilson practiced law at a Chicago firm where he represented companies nationwide in all areas of labor and employment law. He has also served as director of human resources for a multi- million dollar gaming corporation.