In this issue:
Propping Up A Dinosaur
When In Trouble, Ask For A Raise!
Union Pension Shipwreck
West Virginia to Join Ranks of Right To Work States
Teamster Beat, Sticky Fingers, Scoreboard, Insight and more…
The bottom of each story contains a link to the individual post on our site.
**********
Labor Relations Insight by Phil Wilson
5 Steps to Prepare for the Persuader Rule
If you believe the rumors out of Washington (I do), the so-called persuader rule is on track to go from "proposed" to "final" by the end of next month. It could slip into April but at this point it looks like it is going to happen. After more than 5 years the rule will no longer be a hypothetical. Are you ready?
Most companies I talk to (not to mention most consultants and law firms) still treat this rule as a potential threat, versus a clear and present danger. That's all about to change.
Here's a quick recap for those who have had their head under a pillow hoping that this thing was just a bad dream.
The proposed rule vastly increases the number of activities that qualify as reportable "persuasion" activity to the Department of Labor (DOL). If you hire outside consultants or attorneys to help train your managers, conduct risk assessments, or help design or implement positive employee relations activities (like training videos or websites, employee surveys, dispute resolution programs, feedback programs or apps, etc.) you will likely trigger a reporting requirement under the proposed rule.
If you trigger the reporting requirement you are required to report the fact of your agreement (including any fees agreed to) right away.
At the end of each fiscal year you (and your consultant or attorney) also have to report actual disbursements (or receipts if you are a consultant or attorney) for all activities covered by the rule.
Depending on the part of the country you live in, you also may be required to report on any "advice" activity provided during that same reporting period.
Again, all we have to go on is the proposed rule – the final rule could be different. Of course if you follow us you will be the first to know about any differences between the two. At this point the safe thing to do is assume the final rule will be very similar to the proposed rule.
Here are 5 steps you should take between now and next month to prepare for the final persuader rule:
Make sure your leaders understand what is about to happen. Nobody other than us labor nerds are paying any attention to this rule. I also get the whole "chicken-little problem" of getting excited (again) about a rule that's been getting punted for years. Just take my word for it, that's not what it looks like now. Your top leaders won't actually pay attention to this until it goes final, at which point they will wonder why you weren't warning them about it. Now's your chance to look like the genius you are. Let us know if we can help – we do briefings like this for clients all the time.
Inventory all your potential trigger relationships. The list of potential trigger events is long, and you won't have a lot of time to figure them out when the final rule gets announced. Give yourself a 30-day head start. Even if a few of the trigger areas change there is no harm done in doing an inventory of these different relationships. You may find some you don't need or others you can consolidate. That's a proactive step that is high value to your organization independent of the rule.
Talk to your vendors about their reporting plan. Once you inventory these relationships talk to each vendor about their plan for reporting. Have they ever reported before? Do they plan to report? If not, do you agree that they shouldn't (I would carefully question someone who says this rule doesn't apply to them). Do they plan to continue providing the service if they come under the rule? You really don't want to get blindsided by having a key vendor who had been helping you for years suddenly decide they are getting out of any reportable activity.
Figure out your own reporting plan. Who is going to be in charge of monitoring these reporting requirements? How will you know whether one has triggered (for example, if someone attends a labor relations seminar how will you know)? What is your reporting system for the 30-day and year end reports? How is that going to be coordinated with your vendors?
Keep up to date. You are already well on your way by subscribing to our newsletter. We will send out a breaking news when this hits and will do a webinar a few days later explaining any differences between the proposed rule and the final version. Make sure to stay alert for those announcements.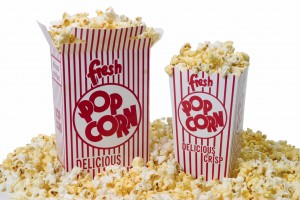 I now this whole thing is one giant pain in the rear end. That's why I'm offering you this bonus tip: See Deadpool. The day after I saw it I felt like I had done a bunch of crunches. I knew I hadn't because, well, I haven't done a bunch of crunches for around two decades. Then I realized why they hurt. I was sore from laughing so hard. Your mileage may vary (especially if you aren't a comic book nerd or into really foul-mouthed anti-heroes) but any movie that makes you sore from laughing is worth seeing.
**********
Union Bailout Update
The National Labor Relations Board is relentless, like water eroding rock one drop at a time.
Although it seems a slight alteration, the NLRB changed a 50-year-old standard when it ruled recently that unions and employers can't hold mass representation campaign meetings 24 hours before ballots are to be mailed to workers in mail-ballot elections. The prior restriction was 24 hours after ballots were mailed.
The board is also chipping away at the definition of supervisors, making it easier for unions to include them in bargaining units. This latest ruling does have some subtle clues for organizing supervisory work in such a way that you can stack the deck in your favor.
The DOL announced that it will finally implement changes to overtime requirements as of July 2016, impacting particularly white collar exemptions from federal overtime requirements. The DOL (along with the NLRB) continues to attack the line between independent contractors and employees, and we expect an NLRB decision in a recent Uber organizing case to continue this attack.
The courts have weighed in as well. In the appeals courts, the Third Circuit ratcheted up protected concerted activity to include complaining (while naming actual amounts) about executive salaries. And the recent sad loss of Justice Scalia means that the anticipated outcome of an employer-friendly Friedrichs decision has likely been stalled indefinitely.
On the one bright note, the Third Circuit did find that a company can reject the terms of an expired collective bargaining agreement if the following factors are present:
the distressed company made a proposal to employees which includes modifications to employee benefits and protections which are necessary to permit reorganization;
the employees' representative refused to accept said proposal without good cause;
the balance of equities clearly favors rejection of the CBA.
**********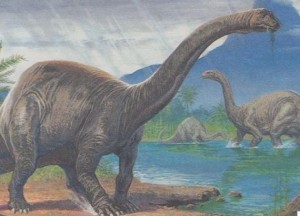 Propping Up A Dinosaur
With the percentage of union members in the private sector falling to 6.7%, almost half of all union members hold jobs in the public sector - where there is no competition! And, according to the NLRB and U.S. Census Bureau data, less than 10 percent of union employees nationwide voted for the union currently "representing" them. As an example, a recent report from Pennsylvania found that just 1 percent of Pennsylvania's state employees — including police officers, firefighters and teachers — ever had a chance to vote for their union.
In spite of the general workforce's tendancy to avoid unions when given the choice, misguided politicians are still doing their best to force people into them, whether or not they have to ignore or break the law to do so, as this recent case in Seattle illustrates.
**********
When in Trouble, Ask for a Raise!
Despite Volkswagen's lagging profit margins and potential $46 billion dollar fine for its U.S. emissions scandal, union leaders at IG Metall (Germany's largest union) are asking for a 4.5 to 5 percent wage increase in upcoming contract negotiations.
Meanwhile, in an effort to protect their brand's reputation, Volkswagen has pledged to move its profit margin from 3 percent to 6 percent by 2017. Both VW leaders and Bernd Osterloh, IG Metall union chief, agree that the only way that pledge becomes a reality is by eliminating jobs.
All this begs the question: With VW jobs already at stake, why would the union think now is the opportune time to increase the cost of labor?
**********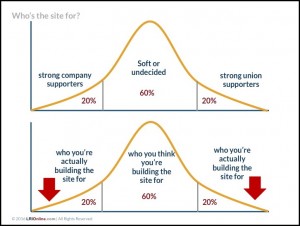 Webinar Playback! Organizing Campaign Sites
In case you missed our recent Organizing Campaign Sites webinar, you can review the video playback at this page, including downloading the PPT slides.  This webinar created more interest in follow-up information than any we've done in quite some time, so we must have struck a chord!
**********
SEIU Watch
Dave Regan, head of the SEIU United Healthcare Workers West, was accused last week of pushing a process server down the stairs when the court employee attempted to deliver documents from the California Hospital Association. Regan also allegedly intimidated the police officer who was sent to investigate the incident. Watch the CBS coverage here.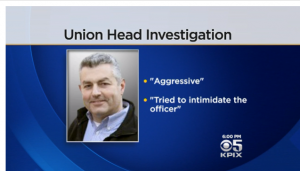 To be fair, Regan IS in the middle of an internal war with SEIU International President Mary Kay Henry…so he's kind of got a lot going on. Recent news on that front has to do with two SEIU locals filing separate ballot initiatives for a $15 minimum wage. Regan's SEIU-UHW West is one. SEIU California State Council (with close ties to Henry) is the other. What a cost-efficient use of members' dues money.
On the bright side, at least these two groups have permission to withhold that money from hard working Americans. The same can't be said for all SEIU locals – specifically, Local 503. The union continued to collect dues and fees from home health aide Maryann Rose's paycheck, even after acknowledging her request to withdraw from the union. The National Right to Work Legal Defense Foundation has filed a lawsuit on Maryann's behalf.
And last but not least, Local 775 has been ordered to pay a $39,000 fine for campaign finance violations. The group concealed more than $1.4 million in political contributions over the course of several years.
**********
Union Pension Shipwreck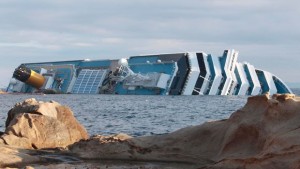 Union Pensions just aren't what they once were.
The New Jersey Teamsters Local Pension Fund has applied for permission from the U.S. Treasury Department to reduce members vested interest by 40 percent.
The Iron Workers have also applied to the Treasury Department for permission to suspend benefits. This fund is projected to be insolvent by 2025.
What about funds that aren't going insolvent? Are there any of those left? Yes, there is. However, one such fund, the International Association of Machinists fund, has just been sued by the Labor Department. Click here for more details.
**********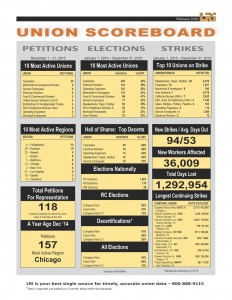 SCORE BOARD
Who are the winners (and losers) of the labor movement? Don't guess, just check the LRI Scoreboard
View this month's scoreboard (archives also located here).
Download a PDF of this month's scoreboard
**********
Teamster Beat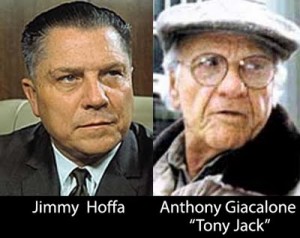 The Teamsters union has been under a trusteeship for nearly a quarter of a century due to its overwhelming involvement in organized crime. Just as the light at the end of the tunnel has been becoming brighter for the union, that government supervision proves its worth again.
One Teamster employee is currently under investigation for embezzling funds for, get this, Uber rides. If the investigation confirms this to be true, it will be especially embarrassing for the union as it "undermines the Teamsters' ongoing attempts to demonize Uber" in their efforts to organize the company.
**********
Alt-Labor

Cities in California have been amongst the most active in promoting the Fight for $15 movement, with many going ahead and initiating city-wide raises. Others are looking into implementing a wage hike, but are hesitant to make the move as support is still quite divided.
Most cities that have yet to make a decision are hoping to have the problem resolved at the state level. California has two separate $15 minimum wage proposals on the ballot in February (both submitted by SEIU locals). Ara Najarian, Mayor of Glendale, said "I hope there's some action statewide…It would really take the pressure off us as a city."
**********
West Virginia to Join Ranks of Right To Work States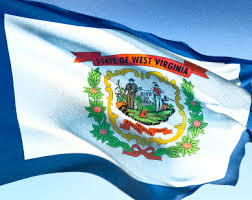 It appears West Virginia will become the 26th state to pass Right-to-Work legislation. Although expecting a veto from Governor Tomblin, a simple majority is all that is needed to override, and the bill passed by a vote of 54-46.
In the run up to the vote, the AFL-CIO attempted to make the tired argument that union workplaces are safer. Unfortunately, the statistics are against Big Labor on this point, and indicate that in states where Right-to-Work laws have been recently passed, nonfatal occupational injury rates have declined. Not only that, but in many cases right-to-work states are statistically safer than forced unionization states.
In Alabama - already a right-to-work state - legislators are working to add an amendment to the state's constitution that would declare the state as a right-to-work state. Unions are obviously challenging the move, deeming it unnecessary and a blatant attack on unions. In defending the move, Business Council of Alabama President William Canary said a constitutional amendment sends a message that right to work "is a fundamental right and has constitutional protections," suggesting that the amendment may help bring business into the state.
**********
Labor Around the World
A bill was introduced in the House of Commons in Great Britain last month requesting changes to the law which requires unions to disclose how they spend members' dues money.
China has been cracking down on labor activists that "disrupt social order." Three such leaders were arrested on December 3, 2015. Zhu Xiaomei of the Panyu Workers' Center was finally released on bail February 2nd.
Argentine public sector workers are expected to strike on February 24th to protest the layoff of approximately 10,000 state workers since the beginning of 2016.
**********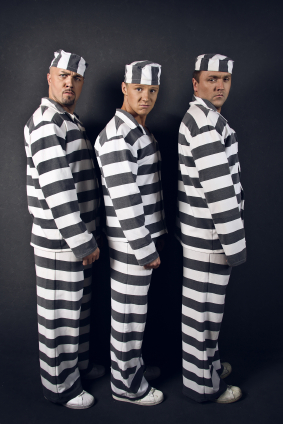 Sticky Fingers
Current charges or sentences of embezzling union officials:
Edward Mason - AFGE:  $21,102
Christopher Headlee - UGSOA:  $10,972
Sharon Williams-Savage - AFGE:  $1,500
Jerry Vincent - IBT:  $22,251
Donn Pendergrass - USW:  $33,435
http://nlpc.org/index.php?q=union-corruption-update