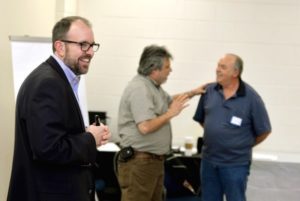 If you were hoping for a low-cost way to give our Approachable Leadership training a trial run in anticipation of recommending it for your front-line leaders,
Or…
You just want to experience the power of Approachable Leadership for your personal development,
Now you can!
We are holding an open-enrollment Virtual Approachable Leadership Workshop starting April 20. The workshop will run for 3 sessions beginning at 2:00pm CST on April 20, 21 and 22.  The session on the 20th will run just under 2 hours, and the 21st and 22nd for 90 minutes each.
The sessions will be held virtually and we'll send you the links and pre-workshop information once you enroll.
Cost is $249.  You can get the details and enroll here:
https://lrionline.com/valw-open-enrollment/
We have about 10 slots left, so if you've been waiting for this chance sign up now!