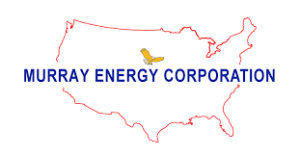 Yet another union pension plan is in jeopardy. The largest private coal mining company in the country, Murray Energy, is the eighth coal mining operation to seek bankruptcy protection. Their workforce is represented by the United Mine Workers, and Murray Energy was the last major employer contributing to the UMW's 1974 Pension Plan and Trust, which is projected to go insolvent by 2022.
Unionized workers at Pfizer rebuffed an attempt to reform their pension plan, moving from a defined benefit plan to which employees make no contributions, to a defined contribution arrangement where the final pension is determined by the contributions made by workers and employer and the investment performance. The vote may have put 800 jobs at risk.
The Michigan Regional Council of Carpenters and Millwrights receive pension benefits from the Detroit Carpenters Pension Trust Fund. The fund is in "critical and declining" status at only 34.5% funded, and projected to run out of money by 2035. Yet the fund has sunk tens of millions into risky investments, trying desperately to salvage pension benefits for the 19,600 active or retired members. One source close to the carpenters' pension fund was "shocked by how bad the real estate investments were….They were investing in some of the riskiest stuff I've ever seen in my life."
The union pension crisis isn't going away. The Teamsters just hired a former aide to Senator Chuck Grassley (R - Iowa) to lobby Grassley and other senators on behalf of the Butch Lewis Act. The bill is designed to milk taxpayers to bailout pension funds, and passed the House in July.