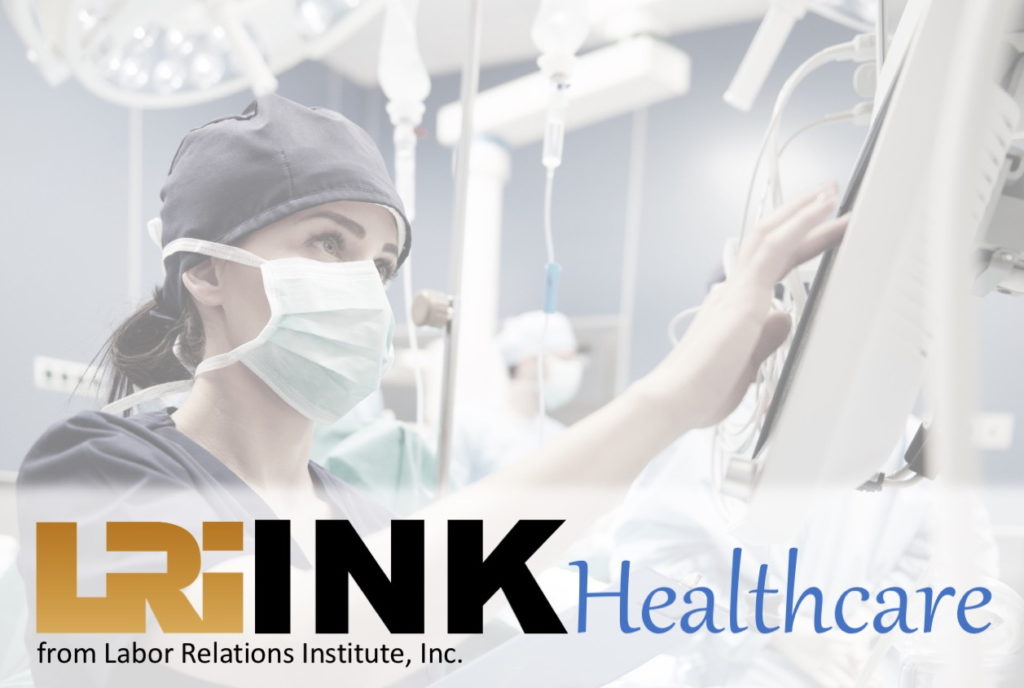 Leadership & Burnout by Lori King, DNP, RN, APRN-BC
Leadership in healthcare is well known for being extremely challenging. Among the challenges is addressing workforce burnout. Leaders have strived to address critical levels of burnout along with the typical operational issues that are common to organizations. The current pandemic has magnified this challenge.
A mid-June Gallup survey suggests that only 38% of the healthcare workforce feels they will stay safe at work during COVID-19 and only 48% feel their hospital has a clearly communicated response plan to the crisis. This is one of many published pieces that demonstrate the impact COVID is having on burnout and turnover in healthcare ranks. If people do not feel safe and prepared, they burnout and tend to quit.
Burnout has been a top concern over the past few years and is well known to be at critical levels, impacting both physicians and nurses. COVID-19 is exponentially compounding the issue as it provides a healthy dose of increased stress. This increased stress among individuals is not only derived from worry for safety from contracting the illness but is also a side effect of the organizational response such as requiring healthcare workers to train in unfamiliar areas and reshuffle the workforce to meet care demands of the communities they serve.
These survey findings and other published reports are providing an opportunity (if you're the glass half full type) for leadership teams. They provide awareness that implementing strategies with focused effort on a confident workforce is priority. A well communicated response plan is critical.
If the outcomes of your leadership demonstrate improved confidence in the system where employees feel safe, you are in a great position to continue the response to the pandemic with high confidence your employees are committed to the organization along the way.
**********
Union News and Activity Report
It goes without saying that the pandemic has energized labor unions in the healthcare industry and provided new organizing talking points. With hospital systems and facilities already reeling from the financial impacts of the crisis, there isn't much margin left to fight off aggressive campaigns, and issues such as PPE and ratios have taken on heightened significance.
The National Union of Healthcare Workers (NUHW) attacked a hospital in Napa, CA, using alleged failures to follow pandemic-related treatment protocols as its billy club. The hospital denied the allegations.
The Massachusetts Nurses Association and National Nurses United attacked a CDC-recommended and FDA-approved decontamination process for N95 masks, claiming lack of adequate research to prove that the process was effective.
As could have been expected from someone in the Big Labor community, National Nurses United released a diatribe calling for the reorganizing of the nation's economic and healthcare systems. Here is their criteria for proper reopening of the economy:
Nurses and other health care workers must have the optimal personal protective equipment (PPE) they need, including powered air-purifying respirators, coveralls that incorporate head coverings and shoe coverings, and gloves. Otherwise, hospitals will remain infection epicenters that continue to infect, sicken, and kill nurses and health care workers. Without them, who will care for the next wave of patients?
President Trump must activate the Defense Production Act to order the mass production of PPE. Widespread use of various N95 decontamination systems have proven unsafe. Nurses and health care workers need to use PPE as it was intended, to effectively protect patients and the public.
Health care capacity must be expanded, and people must be able to get treatment they need if they contract COVID-19— at no cost. Any vaccine developed with U.S. taxpayer dollars must also be provided to the U.S. public for free when needed.
CDC, WHO, OSHA guidelines and standards must be strengthened. The risk for airborne transmission of the virus is now documented. Before reopening the country, nurses demand that the Centers for Disease Control and Prevention and the World Health Organization strengthen their guidelines accordingly. The Occupational Safety and Health Administration (OSHA) must also pass an emergency temporary standard for infectious diseases to mandate that healthcare employers provide protections needed for COVID-19.
Public health infrastructure must be strengthened to include sufficient staffing, supplies, and space for robust surveillance, testing, case isolation, and contact tracing to ensure that the virus is effectively contained.
Health care capacity and preparedness must focus on human need, not profit. This pandemic has exposed underlying problems in our society, and has illuminated the damage done by economic policies that benefit our for-profit health care system, instead of human beings.
Basic human needs must be met. People in America must have enhanced unemployment benefits and paid sick time and family leave; food security; housing; healthcare; and other social supports for people who are unemployed or unable to work due to illness or quarantine and isolation measures
Healthcare workers at Kaiser Permanente are demanding that the extra 80 hours of sick leave that expired mid-June be reinstated. A statement from the hospital system stated that "as there arose questions and concerns about leave due to COVID-19 infection earlier on in the pandemic, we created a policy of presumptive worker's compensation eligibility in affected areas, then expanded it across our entire organization. This means that regardless of whether an employee contract COVID-19 at home, in the community, or at work, we will cover it through worker's compensation." Healthcare workers claim workers compensation isn't enough.
**********
Back at it in Chattanooga
Chattanooga, Tennessee is no stranger to union organizing attempts. The Auto Workers have been trying to unionize the Volkswagen plant there for years, to no avail. Next up, the local hospital.
An LPN at Erlanger Hospital in Chattanooga started a campaign to organize hospital staff last month. He set up a Facebook page and is in talks with the National Nurses United and the International Brotherhood of Electrical Workers.
**********
A Tale of Two Demonstrations
Workplace violence is one of the main issues plaguing healthcare workers today.
In fact, healthcare workers accounted for "73 percent of all nonfatal workplace injuries and illnesses due to violence in 2018." It comes as no surprise that unions in the healthcare sector are picking it up as one of their main talking points.
The California Nurses Association and its members held a demonstration at St. Rose Hospital in Hayward, Cali. last month. They alleged that hospital leaders were not providing a safe work environment and they used a recent altercation between a nurse and hospital visitor as its exhibit A.
The interesting part about this demonstration was that just a few feet away, there was another demonstration, a counter demonstration. This one was also made up of hospital nurses and employees, but these demonstrators were there to dispute CNA's claim that the hospital did not provide a safe work environment. They stood with management.
That unions attempt to profit off of such issue arising in the workplace is no surprise, even when management is already aware of such challenges and is working to remedy them. It is a rare but welcome site when employees who realize what is going on stand behind their leadership, offering to be part of the solution rather than exacerbating the problem.
**********
Protests in Healthcare
If there's one thing we've learned recently, it's that even in a pandemic, the protests will go on.
One of the most talked about strikes of late involves nurses working for HCA Healthcare, the largest hospital chain in the U.S. HCA has seen protests at locations all across the country in the past month.
In Riverside, California, nurses just completed a 10-day strike that included an estimated 500 workers each day. California has been one of the hardest hit states in the country since the beginning of the COVID crisis. It's no surprise that nurses are pushing back against long hours and PPE shortages.
In Illinois, over 700 nurses walked off the job at Amita Health in St. Joseph this week to protest the pay and benefits component of current contract negotiations between Amita and the Illinois Nurses Association.
The Illinois Federation of Health Care Facilities, owner of more than 100 nursing homes in the state, fared better and were able to strike a deal with SEIU Healthcare, avoiding a much-anticipated walkout. SEIU Healthcare represents over 10,000 nursing home workers in the state.
**********
Policy Watch
The "new normal" for healthcare will most likely include an expanded role for telemedicine. A group of healthcare leaders will form a taskforce to draft policy recommendations for remote medicine. The Taskforce on Telehealth Policy was convened by the National Committee for Quality Assurance, Alliance for Connected Care, and the American Telemedicine Association (ATA). For a list of healthcare leaders participating on the task force, click on the above link.
This is an excellent link to a page on the EEOC site clarifying the intersection of COVID-19 issues with the ADA, the Rehabilitation Act, and other EEO laws.
If you are interested in a thoughtful article on innovation in healthcare, and the impact of the pandemic on the rate and breadth of possible change, you will appreciate this article. The tug-of-war between momentum and inertia cuts across industries, but in healthcare, as the crisis has shown us, that struggle can have huge consequences.
********** 
Healthcare INK by Labor Relations Institute is published quarterly and is edited by Labor Relations Institute, Inc. Feel free to pass this newsletter on to anyone you think might enjoy it.
New subscribers can sign up by visiting this page (scroll down to the newsletter sign-up box): http://lrionline.com/healthcare
If you use content from this newsletter please attribute it to Labor Relations Institute and include our website address: http://www.LRIonline.com
Contributing editors for this issue: Phillip Wilson, Greg Kittinger, Lori King and Meghan Jones
You are receiving this email because you subscribed to receive our labor relations newsletters and updates. You can manage your email preferences by clicking the link at the bottom of any of our email communications.