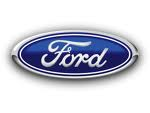 Ford Motor Company announced that it will be laying off up to 7,000 workers worldwide by the end of August. The first round of layoffs is expected to start this week in Dearborn, Michigan. This comes as the American auto industry stands united in opposition to Trump's proposal to impose tariffs on cars and car parts being imported from China and the EU.
Ford joins General Motors, who announced in February that it would be laying off up to 4,000 white collar workers and closing the Lordstown plant in Ohio. Upon the announcement that GM would close the plant, the UAW filed a suit against the company, claiming a breach in their collective bargaining agreement. This week, a federal judge ruled to keep the lawsuit in Ohio after the company asked for the suit to be moved to Detroit.
Also this month, nearly 600 employees of Lear Corporation in Flint agreed to join the UAW Local 659.