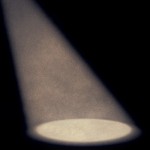 The Auto Workers would probably prefer the media spotlight wasn't on them at the moment.
First, new evidence has suggested the union did tamper with votes during the 2015 contract with Ford workers – specifically, with votes in Detroit, Michigan.
Then, on the Volkswagen Chattanooga front, the union just can't get the company to bargain with them over the group of skilled workers who voted for the union in 2015. The problem is UAW held an election with just 160 of the workers at the plant. Volkswagen remains firm that the vote should have included all 1,500 hourly workers. Until such time as all workers vote for union representation, business will go on as usual for the company, despite unfair labor practice charges filed against the company by the NLRB.
Finally, Tesla CEO Elon Musk and the company spoke out last week against allegations made by UAW officials about the safety of working conditions at the company's Fremont factory.