Things are heating up in Missouri. Kansas City became the first city in the state to increase its minimum wage. Beginning August 24, 2015 minimum wage will increase to $8.50 an hour, up from $7.65, with the goal being to reach $13 by 2020. Enforcement will prove to be the most difficult part as many business owners question the legality of the decision. Nonetheless, expect St. Louis to make a similar move in the near future as SEIU has been focusing a lot of their resources in the area – more specifically, $2.3 million in the last two years. In Massachusetts, home health care workers won a starting wage increase to $15 an hour, up from $13.38.
Unfortunately, emotion rather than reason drives voter responses to issues like this. Economic studies, such as the one conducted by California's nonpartisan Legislative Analyst Office, found that raising the minimum wage in the state can be expected to contribute to rising prices, declining profits, and fewer low-wage jobs. Another study conducted by the Employment Policies Institute found over 20% of small business owners believe they will go out of business if minimum wage is increased to $15. Such data usually doesn't matter to the general public, who will instead focus on anecdotal stories that they can emotionally connect with.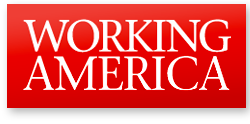 Ironically (but not surprisingly), the ones fighting for the increase don't seem to believe in it enough to live it themselves. We already know about unions like the Service Employees not shelling out $15 to the protesters they pay to manipulate the public into believing this is a bigger movement than it is, while at the same time attempting to exempt those in collective bargaining agreements from adhering to the law. A recent example: earlier this month Working America, a minimum wage advocate, posted a job offer on Facebook for field representatives. The starting pay: $12.25.
In other news, the Food and Commercial Workers have dropped two of their most senior organizers in an effort to finally catch up with the 21st century. They have decided to embrace a "more media-focused approach" to their OUR Walmart campaign. The first ad appeared in print in the New York Times earlier this month.