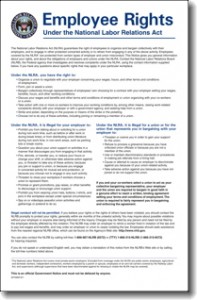 The NLRB announced today that its official notice of employee rights under the NLRA is available to download from its website. You can download a copy of the poster here.
If you haven't already taken a look at our strategy to "poster-proof" your company you can listen to our webinar and sign up to receive our free "counter-poster" here.
The counter-poster will be available to our clients in about 2 weeks. The NLRB poster must be posted no later than November 14, 2011.