The New York State Teamsters Conference pension fund withdrew their application to cut pensions after getting information that hinted their first application would be denied. While this doesn't mean the 5,200 active and retired Teamsters members in New York are in the clear for good, it does mean that their pensions are safe for a few more months.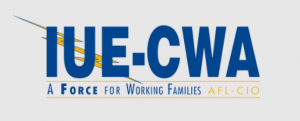 Meanwhile, four more unions filed applications with the U.S. Treasury Department asking permission to cut retirement benefits in order to keep their funds solvent (hopefully). The United Furniture Workers' (merged with IUE-CWA) fund is in the worst shape of the new applicants with projected insolvency expected to take place in the next five years if nothing is done. In total, if all applications are approved, as many as 20,309 union members could see their retirement benefits slashed.
And just in case SEIU-UHW members needed any more reason to decertify their union… here's one. Starting in 2009, SEIU-UHW officials have been making deals with Dignity Health to implement cuts to the pension plan that covers 15,000 workers. When one such worker, Starla Rollins, discovered that the union had been allowing Dignity to underfund members' pension plans (by 1.2 billion as of 2013), she filed a lawsuit. Late last month, that case was heard in front of the Supreme Court. The decision will be published in June.