The NLRB is getting up to full strength with the nomination of Peter Robb for General Counsel and the confirmation this week of Bill Emmanuel to fill the remaining board seat, giving the board a Republican majority for the first time since President Bush was in office.  The search is on to find a successor to Phil Miscimarra when his term expires in December, and one of the front runners appears to be management lawyer John Ring, of the Morgan Lewis law firm.
In an interesting twist to the saga of board composition, in his first decision new Republican board member Marvin Kaplan sided with Pearce in a 3-member vote denying an employer's request to stay an election. Miscimarra's dissent focused on his disagreement with the board's ambush election rule, while Kaplan explained he was expressing "no view with respect to whether he agrees or disagrees with revisions made by the Election Rule."
When an aggressive ALJ decided against a Macy's rule prohibiting the disclosure of customer information by employees, the NLRB reversed course and upheld the rule, finding that the rule didn't restrict Section 7 rights and that employees would not reasonably understand the rule to restrict Section 7 activity.
The Outline of Law and Procedure in Representation Cases is a much-used research tool by employers. The 2017 version features amendments to the Board's election procedures, the most recent representation case decisions, and newly formatted sections.
The Fifth Circuit provide some welcome sanity to a T-mobile handbook policies case. The board originally declared that four provisions of the handbook violated the NLRA. The court found that only one of the four passed the test of whether a "reasonable employee would construe the policy as prohibiting protected activity." The three policies cleared 1) encouraged employees to maintain a positive work environment; 2) prohibited arguing or fighting, failing to treat others with respect, and failing to demonstrate appropriate teamwork; and 3) barred access to electronic information by non-approved individuals. The single policy found to run afoul of the Act was one which prohibited all photography and audio or video recording in the workplace
In the D.C. Circuit, the court rejected the Board's unprecedented application of Weingarten rights to voluntary meetings, reversing another NLRB decision.
At the end of last month, U.S. District Judge Amos Mazzant in Sherman, Texas struck down the Obama administration overtime rule. Earlier in June, the Labor Department had asked the judge to clarify that it can use a salary threshold in overtime pay regulations. In his decision, Mazzant said the department does have the ability to use a salary test but must base eligibility for overtime pay on a combination of workers' duties and wages, and was invalidating this particular rule as going "too far" in essentially eliminating those who perform exempt duties but make less than the high salary threshold. It is anticipated that the DOL will propose increasing the salary thresholds for the executive, administrative, and (some) professional exemptions to the overtime requirements, but at a more reasonable salary level.
The Second Circuit affirmed the NLRB's ruling that you can't force employees to sign confidentiality agreements that prohibit them from disclosing "non-public information intended for internal purposes" or that bar them from speaking with any "media source" without the employer's permission. The court stated:
We hold that the NLRB was correct in deciding that an employer violates Section 8(a)(1) of the NLRA, 29 U.S.C. § 158(a)(1), when an employer terminates an employee for refusing to agree to an unlawful confidentiality agreement. An employer may not require even one individual employee to agree to abide by unlawful restrictions as a condition of employment. That the employees have not yet organized in order to protest the unlawful nature of the restriction at issue does not make it any less unlawful. . . . We see no reason to judge the effect of an unlawful requirement on an employee's termination based solely on whether the employee acted in concert or alone.
If you're looking for something to help put you to sleep tonight, you can watch all two and a half hours on YouTube of the Subcommittee on Workforce Protections hearing on H.R. 3441, Save Local Business Act (related to joint employer).
In an interesting move, Canada (tired of competing with non-union U.S. workers) is attempting to negotiate the denial of right-to-work laws as a part of a new NAFTA deal. Canada likely knows there is absolutely no chance the U.S. would agree to this, but is apparently "staking out an extreme negotiating position in order to signal that it's treating these talks seriously and is prepared to ask for major concessions," according to Jordan Weissmann of Slate.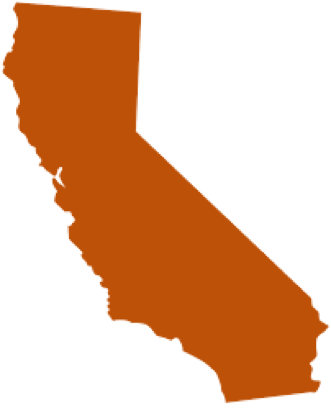 If there is one place on the planet in which you wouldn't want to have to start or run a business, it is probably California. The combination of ultra-liberal political leaders and aggressive (and deviously creative) unions does its best to keep employers on the ropes.
To start with, California lawmakers inserted a provision in an environmental cap-and-trade deal intended to allow unions to grab Tesla motors by the family jewels. Tesla buyers currently receive a $2500 state rebate for purchasing zero-emission vehicles. The new bill would allow this rebate only from companies certified by the state labor secretary "as fair and responsible in the treatment of their workers." In other words, unionized.
All other car manufacturers would be impacted by the law, but Tesla is the only auto maker with a manufacturing footprint in California (after Toyota and GM fled the state), and is currently fighting a campaign against the UAW.  Steve Greenhut, writing for The American Spectator, sums up nicely:
So, yes, California remains a capital for innovation, but only until all the union work rules crush that one bright spot in the economy. Meanwhile, the rest of the state is becoming something of an innovation-free zone, given lawmakers' ongoing efforts to saddle businesses with bone-crushing regulations and tax rates. If [Governor] Brown really believes in innovation, he ought to worry less about federal funding and more about the way his union allies mess with the Golden State's economy.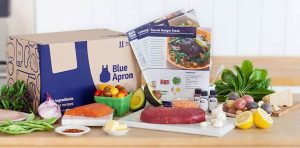 In another attack on business innovation, legislators are considering new rules to force new meal delivery services like Blue Apron to turn over all of their employees personal contact information. If unions are able to entrench themselves into these new business models, and force them to conform to old-style work rules, it will be much harder for these new business models to survive. Interestingly, although Blue Apron was named as the impetus for the legislation, as currently written, the law would not apply to them!
Another bill pending in the California legislature has a similar effect. Currently, the state's Department of Social Services maintains a registry of all home care workers, to allow consumers to locate home care aides (only name and registration status are released to the public). The pending bill would turn over full contact information from this database to labor unions.
The California State Supreme Court has gotten into the act as well. In a ruling allowing "citizen initiatives" to put tax increase measures on the ballot, certain local governments (cities, counties, school districts, water districts, transportation districts and many others) only need point the public employee unions in the right direction. While ostensibly promoted to fix roads, educate children or clean the air, the real motivation is to inflate government workers' pay and fund their overly generous underfunded pension plans.