The Division of Advice at the NLRB will now be helmed by Richard Bock, who joined the agency in 1996 as a field attorney. Although memos from the Division of Advice are not binding, they do provide guidance to board regional offices and can be cited as persuasive authority.
As we mentioned the day it was announced, the NLRB has posted a Notice of Proposed Rulemaking related to election rules. If you missed our email blast, you can read the notice here.
The recent NLRB Walmart decision provides employers (and employees) with more clarity concerning unconventional or intermittent strikes. In the decision, the board reversed an ALJ who ruled that members of OUR Walmart (a UFCW-led association of Walmart employees) who failed to show up for work so they could attend a UFCW rally at a Walmart board meeting in Arkansas, were participating in protected concerted activity. The ALJ ruling was the result of Walmart firing 54 of the employees for violating attendance policies.
However, the board found that the "ride for respect (R4R)" that the Walmart employees participated in was one of four intermittent strikes occurring over a period of many months, and as such would not be considered protected concerted activity. Even though seven months had elapsed from the last short strike prior to the R4R, it was obviously part of the UFCW / OUR Walmart strategy aimed at the same overall goals, and was thus unprotected.
In a recent 3-1 decision, the NLRB ruled that employers may require workers to sign arbitration agreements in response to class-action lawsuits and fire them if they refuse to sign. Click the link for details (NOTE: full story behind a paywall).
Arbitration agreements are in the spotlight, as states scramble trying to respond to the groundswell of support for the #MeToo movement. Fifteen states have proposed laws, with four states enacting laws providing some limits regarding what can be included in arbitration agreements. Thus far, judges have continued to rule that the Federal Arbitration Act takes precedence over state (and other federal) laws. However, the winds of change are blowing, and congressional action amending the FAA isn't unthinkable.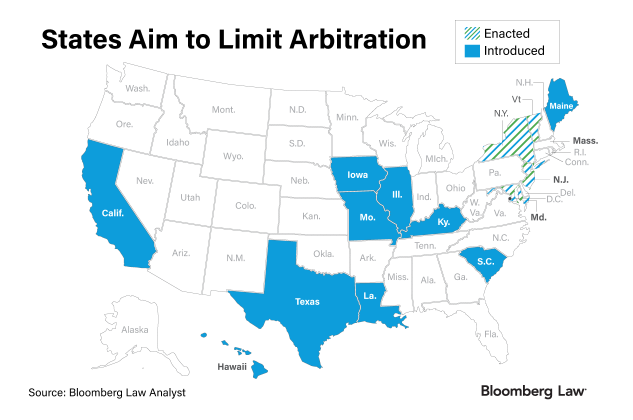 The National Mediation Board, which coordinates labor-management relations for the U.S. railroads and airline industries, recently simplified the decertification process. Prior to the change, a process for direct decertification didn't exist, and a "straw man" process had to be used to trigger a vote. Under the final rule, employees may now submit authorization cards stating the intention to no longer be represented by their union. If cards are returned for 50% of the voting population, an election can be held, to include the three options of current representation, no union, and a write-in.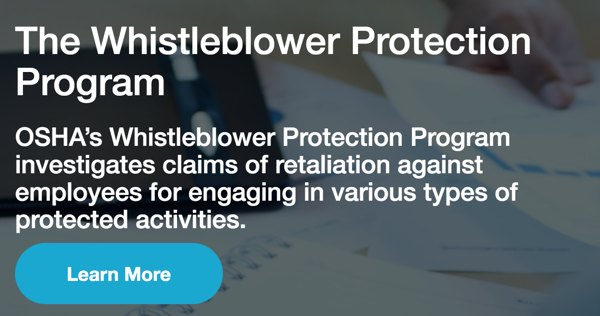 As retaliation claims have risen over the last decade, employers should be aware that OSHA has recently refreshed its website to offer even more clarity about the industries and issues the agency covers. Although Section 11(c) of the Occupational Safety and Health Act is, perhaps, the most well-known retaliation statute that OSHA enforces, the agency is responsible for the enforcement of over 20 other federal retaliation statues.
The last step for employers in California to have to collect pay equity data is pending with the California Assembly, having already been passed by the Senate. If it becomes law, a private employer with 100 or more employees that needs to file an EEO-1 report under federal law must submit a pay data report including wage information to the Department of Fair Employment and Housing (DFEH). If the bill becomes law, California employers can expect to see an increase in pay equity enforcement action by the state, and more class action litigation on pay equity issues.
New Jersey and Illinois became the most recent states to ban certain requests and uses of salary history in hiring processes. Each state's law is unique, so if this topic falls in your wheelhouse, be certain to review your state's version, if applicable.