The NLRB has signaled its intent to undo or revise the Obama board's Ambush Election rule, and is currently accepting comments until March 29th. To contribute your comments, Instructions on how to submit them are contained on the NLRB's website.
In other good news, the board will revisit a set of work rules deemed illegal by the Obama board. Under scrutiny in the Grill Concepts Services, Inc case are rules or portions of rules related to the following:
Employee relations/positive culture rule
Timekeeping rule
Employee conduct while representing the business
Online communications
Progressive discipline
Tribal employers had a bit of good news, when the House passed a bill reversing a 2004 law placing tribal operations under the purview of the NLRA. It will be difficult for the bill to pass the Senate, as Big Labor has already attacked House Democrats that supported the bill by cutting off some campaign funding.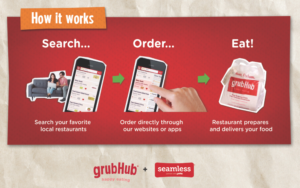 A California judge ruled that GrubHub food-delivery drivers are considered independent contractors, which will please companies like Uber and Lyft.
In a late January email, the NLRB General Counsel signaled it may change procedures for processing unfair labor practice charges (ULPs). The most significant impact would be the requirement for "institution" charging parties (unions or employers) to file a position statement, which must include a recitation of facts, identification of relevant witnesses, names of all alleged discriminatees, names and titles of relevant managers/supervisors/employer agents, the remedy sought, and relevant documents such as collective bargaining agreements and relevant grievances.
The NLRB enforced the concept of "protected concerted activity" and lawful union-initiated boycotts when it dismissed a lawsuit by an Alaskan hotel, and required the hotel to pay the union's legal expenses. Although the allegations in the lawsuit were most likely true (that the union defamed the hotel by claiming it was "illegally firing" employees), the court found the suit legally deficient.
We mentioned last month that the board was considering restructuring its field offices. In a further development, the board GC Peter Robb announced there may be headcount reductions required to match the realities of reduced board funding.