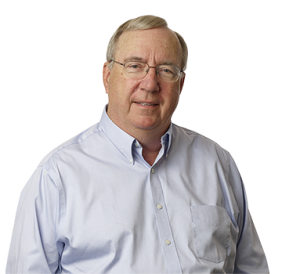 As was expected, Peter Robb was confirmed as the NLRB General Counsel early this month. The Senate vote fell along partisan lines, and it is anticipated that Democrats will take a more aggressive stance once Phil Miscimarra's replacement nomination comes to the fore, when his term expires next month.
In a hearing before the House Education and Workforce Committee, DOL secretary Alex Acosta intimated that his department may begin regulating worker centers, finally treating them as the union front organizations that they are. If so, the Labor Management Reporting and Disclosure Act (LMRDA) would require them to disclose their financial activities, finally allowing Americans to see just who is funding these groups.
Employers hailed the summary judgement granted by Texas judge Amos Mazzant blocking Obama's overtime rule. Now the DOL is appealing the ruling. The Trump administration has indicated it plans to rewrite the rule, and the DOL seeks to maintain the ability to establish overtime regulations. Secretary Acosta has indicated his belief that the original threshold set by the Obama version of the rule was much too high, and that somewhere around $33,000 may be reasonable.
Democratic members of Congress have introduced a bill aimed at saddling taxpayers with the bailout of the Teamsters Central State Pension Plan and 200 other multi-employer pension plans in danger of insolvency in the next 10 years. The bill would allow the Treasury Department to issue bonds to finance loans to distressed pension plans.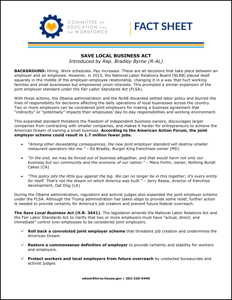 The House of Representatives passed a bill designed to roll back the Obama era joint employer standard. Click on this link if you are interested in a fact sheet, bill summary, or a copy of the bill, called the Save Local Business Act.