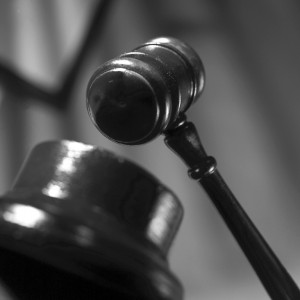 In what is being viewed as a big victory for Big Labor, a federal judge last week upheld the NLRB poster rule set to go into effect on April 30.  U.S. District Judge Amy Berman Jackson waved off plaintiff arguments that the poster requirement was an infringement on the First Amendment rights of employers, calling the rule "a reasonable means of promoting awareness" of the right of employees to engage in union activity. "Nothing in the notice posting suggests that employers favor collective bargaining activities, and nothing in the regulation restricts what the employers may say about the board's policies," she wrote.  The National Federation of Independent Business and other business-interest groups are expected to appeal.
However the judge went on to rule against the NLRB, ruling that simple failure to post will not be an automatic unfair labor practice.  Failure to post alone does not "interfere with, restrain, or coerce" employees in exercising their rights under the NLRA and now must be part of a pattern of labor rights violations to rise to the level of a ULP.  (Read the full text of the decision here.)
The poster is seen by critics as encouraging employees to unionize while only paying lip service to the right to oppose unionization or refrain from union activity altogether.  The poster also fails to educate already unionized workers on their right to decertify.  (If you haven't already, act now to poster proof your company before the April 30 posting deadline.)
In a separate ruling Judge Berman refused to consider a challenge to President Obama's "recess without a recess" appointments to the NLRB as the Board already approved the new poster rule before those controversial appointments were made.
Meanwhile, unions are yowling over what does appear to be a bone-headed proposal by the Board to consolidate the St. Louis and Kansas City offices under the direction of the regional office in Kansas City.  The St. Louis office received 800 cases in 2011, ranking it 15th of the 32 regions, while the Kansas City office, which covers part or all of four states already, received 375 cases and was ranked dead last.  A final decision on the consolidation plan is set for mid-April.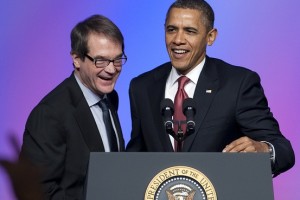 And in true union bailout news, President Obama made a surprise (campaign) visit to the UAW conference in Washington last week in part to bask in the credit for GM bonus checks of $7000 that went out to 47,500 UAW members the week before.  Never mind that the federal government still owns a 27% share in the company and could sure use a little return on that investment or that the taxpayers are still footing the bill for $10B in unfunded healthcare costs for Big Three UAW retirees. 47,500 voters and their families flush with easy money means the auto company bailouts can't possibly be a bad thing, right?