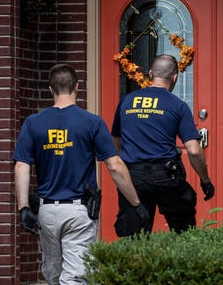 The UAW's corruption scandal with Fiat Chrysler over the last couple years was just the tip of the iceberg. Since then, federal investigators have been led deeper and deeper into the bed of UAW corruption.
Recent updates include:
The investigation into the misuse of training funds has expanded to General Motors.
Former UAW official, Michael Grimes, plead guilty to wire fraud and money laundering.
Late last month, the FBI actually launched a series of raids into six locations involving UAW officials, including the home of UAW President Gary Jones.
In addition to investigating bribes, kickbacks, and phony labor negotiations, the FBI, the IRS, and the Labor Department are investigating whether the union made money from "tax-exempt nonprofit organizations connected to the UAW."
At this point the investigation into corruption at the UAW has gone so deep that federal agents are considering charges under federal Racketeer Influenced and Corrupt Organizations laws. If RICO convictions take place, it could lead to a federal takeover of the UAW union.
So far, eleven people have been charged.