The Federal Motor Carrier Safety Administration will soon begin a three-year pilot program to determine whether 18-20 year-olds should be allowed to operate commercial motor vehicles in interstate commerce.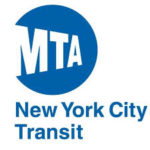 A new report by the Citizens Budget Commission is calling on labor unions and the Metropolitan Transit Authority to work together during their next contract negotiations to reduce labor costs that are "on pace to consume three-fifths of the agency's operating budget."
This comes after an MTA payroll report came out exposing extreme overtime payments to some workers.The agency's highest-paid employee in 2018 took home $344,147 in overtime, on top of his $117,499 salary. More details here.