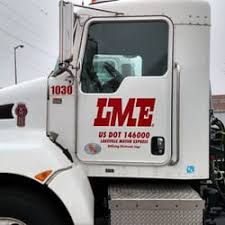 Just before Thanksgiving 2016, 95 truckers and dockworkers employed by Lakeville Motor Express in Roseville were laid off without notice and the company filed for bankruptcy. Soon after, the workers and their union—a Teamsters local—filed a complaint with the NLRB claiming that Motor Express "actually continued to operate, just at a different location in the Twin Cities and under the new name LME Inc."
Last year, the NLRB found the two companies had been acting as "alter egos" and ordered LME to pay $1.25 million in back pay. Workers received the first of these payments this month.
LME continues to deny the accusation of wrongly dismissing Motor Express workers in favor of cheaper nonunion laborers.