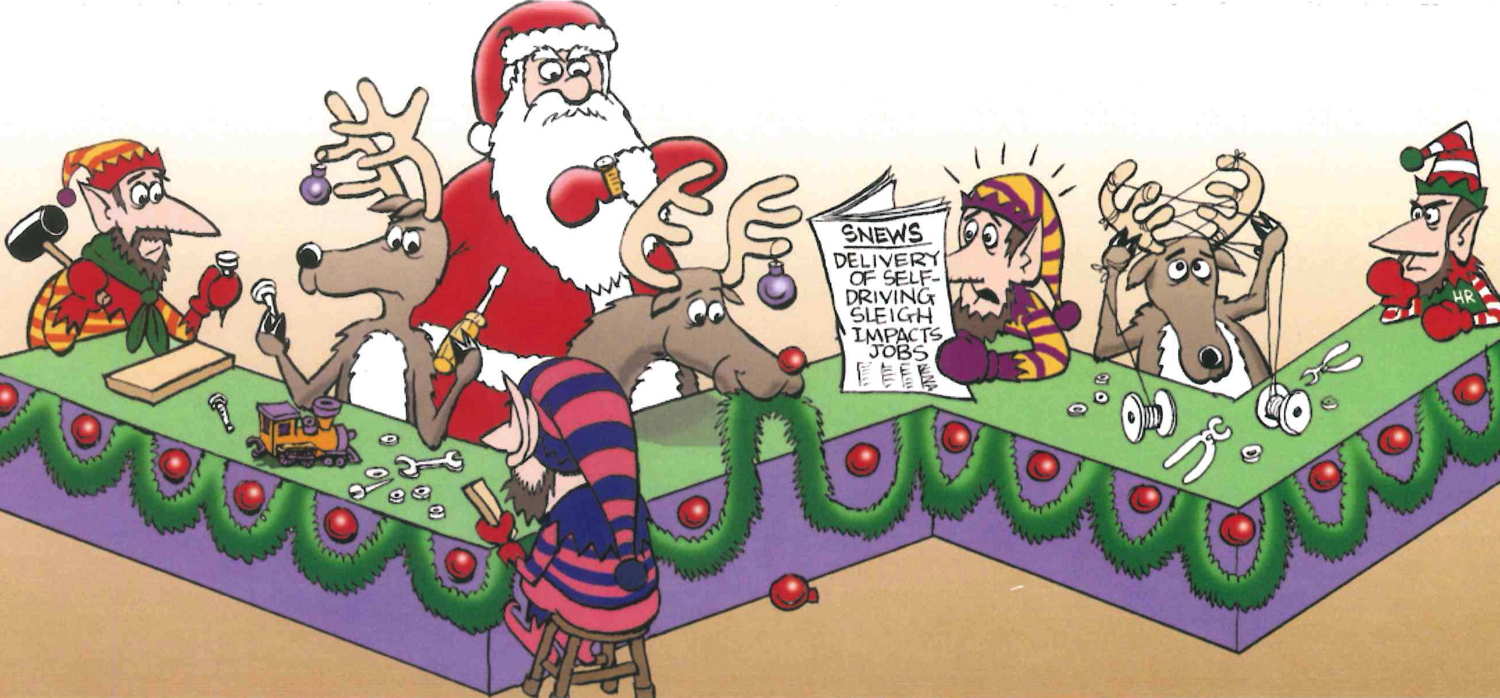 What a week.
Chairman Phil Miscimarra left office last week but he went out with a bang. Unions must be calling this the December Misciree (I know, it's a groaner, but don't blame me – blame Arlo Guthrie).
Bottom line: the first Republican-majority NLRB in nearly a decade made up for lost time.
My last Insight article included a "wish list" of items I hoped the Board would tackle in the first half of next year, after Miscimarra's replacement is confirmed. They knocked a lot of them off in the first half of last week!
Here are the highlights:
Importantly, the Board also asked for comment on whether they should consider reversing the ambush election rulemaking. We'll be filing more thoughtful comments but here's a quick summary: Uh, yes.
There were other decisions, but these four make the highlight reel. If you are a total labor nerd (guilty), you may also find it interesting to read the footnotes in some of the routine orders coming down. Even in cases where a Board panel is keeping the law where it is (for the moment), both Members Kaplan and Emmanuel are telegraphing their willingness to reverse many other Obama-era cases as soon as they have the opportunity.
As I mentioned last month, I'd like to see a lot of these issues dealt with through rulemaking. Last week is a great example of why. In one week the new majority reversed a pile of bad decisions that took years to get into place. That's the good news. The bad news is you can fully expect the same thing will happen the next time the majority changes hands. Rulemaking, while harder to get into place, is also much harder to change.
One thing I'll say for Phil Miscimarra: he knows how to make an exit. There is a saying often attributed to P.T. Barnum: "You always want to leave them wanting more." Miscimarra definitely followed Barnum's advice. I wish he was staying on for another term (or at least part of one). He will definitely be missed.
Serving as an NLRB Member, especially in the minority, is a thankless, stressful job and Miscimarra did it beautifully. His dissents for the last several years laid the groundwork for all these reversals (and many more to come). The frustrating last year of waiting for new Board members wasn't wasted. These important decisions were lined up and ready to rock as soon as the new nominees found their desks. And I'm hopeful and confident the new Board (especially once Peter Robb is confirmed) will pick right up where this one left off.
Today would normally be our last issue of INK for 2017 but our writing team is resting up for a big 2018 (which will be full of surprises – if you want a sneak peak you should check out our re-designed website).
In closing, let me wish you and your family the happiest holidays, a Merry Christmas, and a wonderful New Year. We are so very thankful for each of our clients and friends and we look forward to seeing you in 2018.