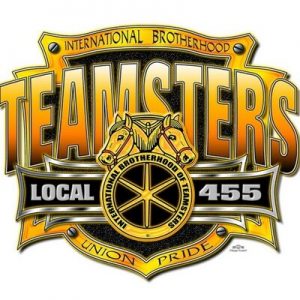 The NLRB has issued a complaint against Teamsters Local 455 for "violating workers' fundamental rights." It all started late last year when Francisco Manjarrez began speaking to his coworkers about a decertification vote.
As a refresher, if 30 percent of a unionized workforce signs a petition stating they no longer want union representation, a decertification vote must be held.
Manjarrez had been working to gather the signatures when Local 455 officials threatened Manjarrez and the other workers who signed the petition with "the loss of their benefits, discharge and a lawsuit."
The charges against the local came just weeks after the NLRB issued two other decisions against the union for failure to represent and for lying to workers about the connection between their dues and promotions.
The hearing against Local 455 over the new charges is scheduled for May 1.
It's for reasons like this one that membership numbers of the once mighty Teamsters organization have dwindled from about 2.1 million at their peak to 1.4 million today. In fact, a large portion of that decrease can be pinpointed to the freight industry, a sector the organization is looking to push into again today; more specifically, global supply chain. Read more about it here.