On Feb 6th, Missouri Gov. Eric Greitens signed a Right-to-Work bill into law, making Missouri the 28th state to adopt the measure and leaving Illinois now surrounded by right-to-work states. According to Jim Schultz, the former director of the Illinois Department of Commerce and Economic Opportunity, over 1,100 businesses have black-listed Illinois because it is not a Right-to-Work state. Big Labor has vowed to block the measure by seeking a public referendum. The AFL-CIO teamed up with the NAACP to file the petition paperwork and begin the signature gathering process.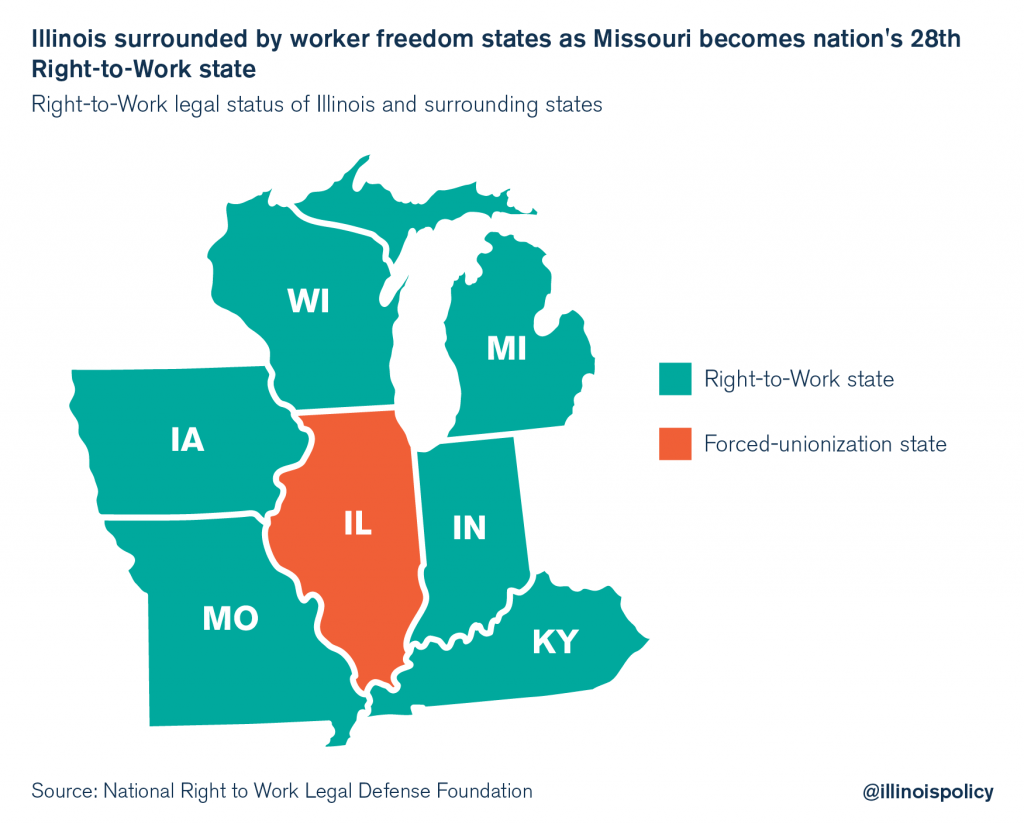 New Hampshire was not so lucky, as a Right-to-Work measure in that state failed to pass by a margin of 200-177 in the state house. The Republican-controlled body then voted to ban consideration of the measure for the duration of the session, effectively postponing another run at right-to-work for 2 years.
In Michigan, an attempt to thwart effective implementation of that state's right-to-work law failed. The NLRB ruled 2-1 that the International Brotherhood of Electrical Workers (IBEW) Local 58 violated the rights of members by requiring them to present photo IDs to resign their membership.
With a new conservative appointment to the Supreme Court, a final ruling in the Friedrichs v. California Teachers Association case could make right-to-work the law of the land for the public sector.  Congress has made noise of passing a national right-to-work law for the private sector, but unless they abolish the filibuster rules, it is unlikely to secure enough support to pass.