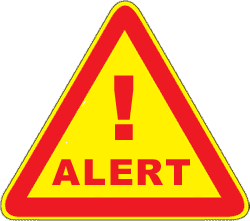 The National Labor Relations Board, in a 3-1 decision, found that a Las Vegas casino violated federal labor law by prohibiting off-duty employees of a restaurant contractor from distributing union flyers on casino property. The Culinary Union was not attempting to organize employees of the casino, New York New York, at the time. The flyers were distributed not only to restaurant employees but NYNY patrons at the front door of the casino proper.
Last week's decision states "[T]he property owner may lawfully exclude such employees only where the owner is able to demonstrate that their activity significantly interferes with his use of the property or where exclusion is justified by another legitimate business reason, including, but not limited to, the need to maintain production and discipline…"
In dissent Brian Hayes wrote of the majority opinion, "..they apply a test that artificially equates the Section 7 rights of a contractor's employees with those of the property owner's employees, pays only lip service to the owner's property interests, and gives no consideration to the critical factor of alternative means of communication."
On three occasions in 1997 and 1998 employees of the restaurant contractor came to the casino while off duty and attempted to distribute flyers. On all three occasions the casino asked the employees to leave and they refused. After the casino called police and trespassing violations were issued the union filed a ULP against the casino. The Clinton NLRB ruled against the casino in 2001 and the casino appealed the decision to the U.S. Court of Appeals. The court denied an NLRB's petition for enforcement and remanded the case back to the NLRB for further review in 2003.