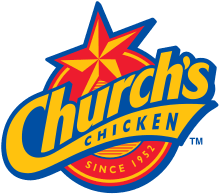 Starting next month, eight Church's Chicken restaurants will offer a next day payment of 50% of an employees' earned wages. Other restaurant chains are even offering same-day payment. Proponents of the shift say instant pay is "almost a requirement" for the dining industry now as restaurants have a harder and harder time attracting and retaining workers.
Meanwhile, one fast food chain in Portland, Oregon has joined forces with the Industrial Workers of the World to take Fight for $15 to the next level — that of actually petitioning for and declaring representation through an NLRB election. Learn more about IWW's direct action approach here.
In other Minimum Rising news, the NLRB is considering taking up a case that would determine whether or not paid interns can organize. And, state senators in Connecticut passed a bill last week that will raise the state's minimum wage from $10.10 to $15 per hour over the next five years.