Over the last few years, each New Year has brought with it state minimum wage increases. Click here to review the expected increases by state in list form, or here to view the Economic Policy Institute's interactive Minimum Wage Tracker map.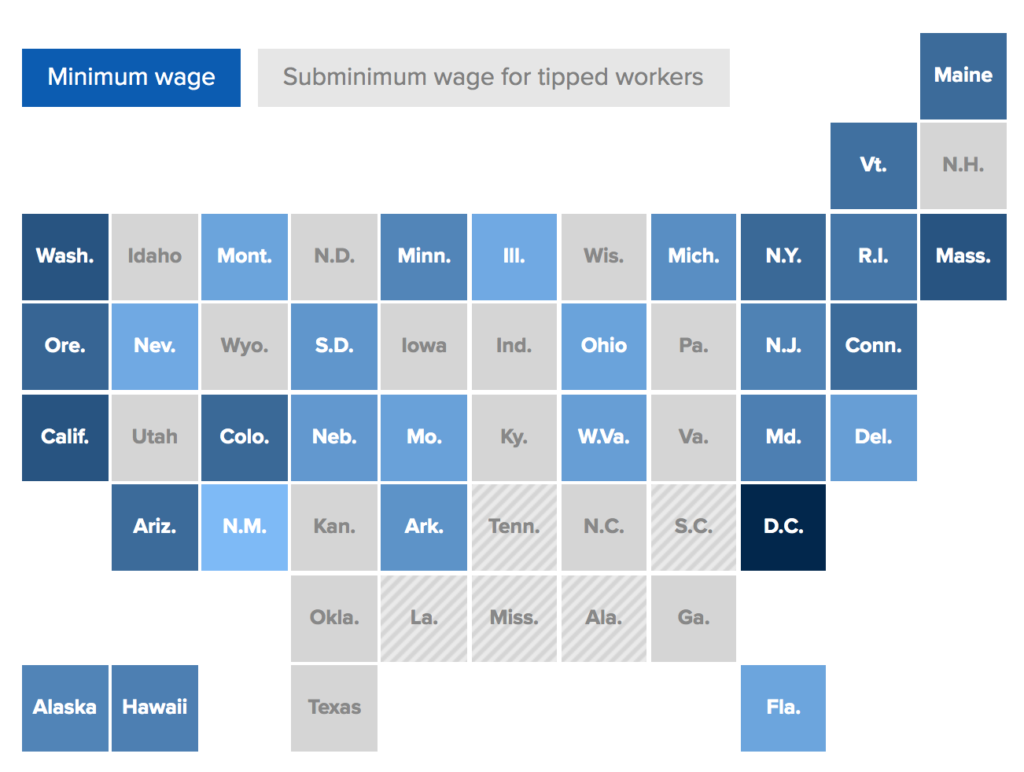 Some other notable changes include the increase in Denver, which is happening independent of the state's current minimum. Denver is the first city in the state to step out in this way. New York will see minimum wage increases across multiple industries (fast food included), which also correspond to workers' location inside or outside the city. Service employees and food service workers will see an increase in the tip credit. And salary basis thresholds are also increasing in and around the city.
Lastly, the U.S. 11th Circuit Court of Appeals dismissed a case this month in which several groups and lawmakers filed suit against the Alabama state Attorney General, Steve Marshall. In 2016, Birmingham constituents voted for an increase to the city's minimum wage. Shortly after, the state Legislature passed the Alabama Uniform Minimum Wage Act — which essentially bans minimum wage increases above the $7.25 federal minimum wage (Alabama does not have its own minimum wage). Because this law was passed before the minimum wage increases went into effect, Birmingham's increase was effectively washed out. The 11th Circuit found that the plaintiffs improperly sued the defendants.