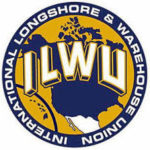 The International Longshore and Warehouse Union (ILWU) got punched hard when a jury held the national union and Portland-based Local 8 responsible for $93.6 million in damages for instigating the dockworker slowdown at Port of Portland Terminal 6. The District Judge could modify the amount up or down, and has committed to hearing from the union's lawyers before making a final decision, which could bankrupt the union.
The UAW GM strike ended as a deal was finally approved, after 40 days of walking picket lines. Even so, only 57.2% voted for the deal. GM noted that the strike is projected to cost the company over $3 billion.
After the GM deal was settled, Ford and the UAW reached a tentative agreement within a week of negotiations, believing another long, drawn-out work stoppage would benefit neither party. The deal was ratified by 56% of voters.
Next up are talks between the UAW and Fiat Chrysler. UAW Vice President, Cindy Estrada, who leads the union's FCA Department, noted recently that difficult issues remain to be solved. One of those issues is the pending Fiat Chrysler merger with French automaker Groupe PSA (Peugeot).
One of the casualties of the UAW-GM deal was the closure of three plants, including one in Lordstown, Ohio.  Less than two weeks after the deal was ratified, the plant was bought by a group called Lordstown Motors, which announced plans to create 400 union jobs to produce electric pickup trucks. The plant is expecting to begin production at the end of 2020.