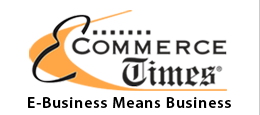 E-Commerce Times interviewed Phil Wilson on the end of the Verizon strike and the potential ramifications.
"This settlement is clearly a loss for the CWA and the IBEW," Wilson commented.
"The unions have substantially reduced their leverage in negotiations," he said. "Verizon is very unlikely to believe that the unions will strike again based on this settlement. While I am sure Verizon wanted to stop the service disruptions and bad publicity from the strike, they clearly proved they were able to continue operating during the strike."
Read the entire article here.