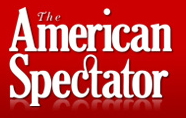 Russ Brown, a vice president at LRI and adjunct analyst at the Competitive Enterprise Institute, co-authored an article for the American Spectator with Ivan Osorio, editorial director and labor policy analyst at the CEI. The article dealt with the recent election rule change made by the National Mediation Board. Quoting from the article:
Last year, the National Mediation Board (NMB), the government agency charged with overseeing labor relations in the railroad and airlines industries, changed voting rules to favor unionization. On Friday, December 16, 2011, the U.S. Court of Appeals in the District of Columbia upheld the rule change as consistent with the Railway Labor Act (RLA).

However, as dissenting Circuit Judge Karen Henderson explained, the NMB failed to provide any justification for changing a rule that had stood for 75 years.
Brown and Osorio pointed out the overreach by the NMB, and suggested a course of action to put the NMB on more solid legal footing in relation to the Railway Labor Act:
Reforming the Railway Labor Act is a job for Congress, not an unaccountable agency. This case deserves to be either reheard by the full circuit or taken up by the Supreme Court.

For its part, Congress should consider reforming the Act in a way that protects employees' right to decide for themselves whether to join or refrain from joining a union.Specifically, it should change the voting procedures back to 50 percent-plus-one of the craft or class and allow runoff elections to include the "no union" option. It should also hold the National Mediation Board accountable, and make it clear that it is not a mechanism to grant favors to the president's union allies.