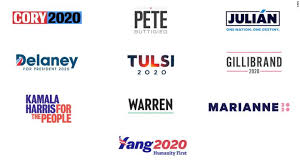 Bernie Sanders beat out Elizabeth Warren for the endorsement of National Nurses United, the country's largest nurses union. The NNU backed Sanders in 2016, and despite Warren's own Medicare for All plan, the NNU went with Sanders for 2020. This also brings to Sanders the support of the union's super PAC. Sanders, like most of the Democratic contenders, has disavowed taking funding from super PACs.  It remains to be seen if his resolve will hold.
Instead of an endorsement, Pete Buttigieg's campaign received a union instead.  His campaign staffers who have the title "organizer" were organized by the IBEW, and the campaign voluntarily recognized the effort.
Other endorsements may be slow in coming, as many unions may be waiting until the March 2020 presidential forum to be hosted by the AFL-CIO. The forum will be held in the critical swing-state of Florida.
Yet another union co-hosted forum is planned for December 7th in Iowa. The line up includes contenders Joe Biden, Steve Bullock, Pete Buttigieg, Kamala Harris, Amy Klobuchar and Bernie Sanders.