In this issue:
Union Bailout Update
Covid-19
Union Corruption
Insight, Sticky Fingers and more…
NOTE:  Once again, the government has not yet updated the strikes database. We will forward the LRI Scoreboard once the database has been updated.
**********
Announcing: LRI Workplace Investigations
Workplace complaints, grievances, and litigation are exploding during the Covid-19 crisis; a trend expected to continue for years. This, on the heels of increased discrimination complaints during the age of #MeToo and even complaints of harassment related to our fractured political environment. Demand for thorough, impartial, and defensible workplace investigations has never been higher.
LRI has conducted ad-hoc workplace investigations for clients and law firms on behalf of their clients for years. But we believe this new environment demands a more structured approach. That's why we are announcing today the launch of our own workplace investigations team.
Our workplace investigators stand ready to engage with clients or law firms who want to deploy expert and impartial investigators to conduct a thorough investigation of the most sensitive labor and employment situations. Our team are all attorney consultants with deep HR and investigations experience. Each has been thoroughly vetted and has the strong reputation you expect from any LRI consultant. You and your client can be certain that the investigation will be thorough, complete and fully defensible.
Why not just use your in-house HR staff or outside employment law counsel to conduct your investigation? In a lot of investigations that's exactly the right move. But in certain higher-stakes situations it makes a lot of sense to have someone independent of both your company employees and your outside law firm to conduct the investigation. Here are six key factors to consider:
Competing Priorities: During this crazy pandemic your HR team already has plenty on their plate. Deploying them on a time-sensitive and high-stakes investigation means they are diverted from other priorities or, worse, don't do a prompt, thorough, objective investigation. That can turn a molehill issue into a mountain of grief and expense.
Get to the Truth, Fast (and Get a Good Night's Sleep!): Your HR team and attorneys already have relationships with key managers and stakeholders. It is often hard to have confidence that an investigator can stay truly objective if they are asked to investigate conduct of a colleague. It also appears unfair even if the investigation is perfect. These are the perfect circumstances for an outside investigator.
Keep Your Lawyer: In some cases an attorney who becomes a fact witness to a claim can be conflicted out of representation in that case. An outside investigation can shield your lawyer from being called as a witness about the investigation, giving you confidence that your counsel will be there when you need them most.
Public Relations Issues: If your investigation is over an issue that could spill into a public relations (PR) problem, your engagement of an independent, outside investigator shows to the world that you are seeking the unvarnished truth about the situation. An unreliable investigation creates legal and PR disasters that cost money, reputation, and company value.
Lock in a Great Witness: A thorough investigation by an outside expert not only helps your case, but ensures you have a great, objective expert witness at trial.
Get a Favorable Settlement: Plaintiff's lawyers bank on a bad investigation when they evaluate cases for trial. Investigation by an expert? They're much less interested in facing that issue at trial, knowing it could blow up their whole case. That means they are more likely to settle (and might not even take the case in the first place).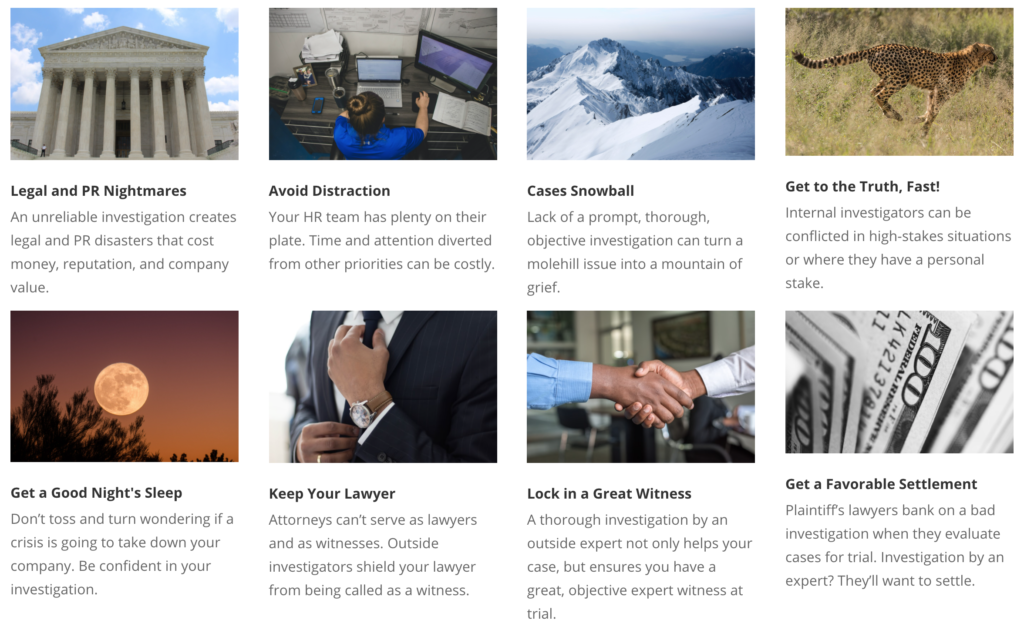 A strong expert investigation discourages weak claims from ending up at trial and often leads to favorable settlements. If you ever end up having to litigate your claim you'll have a high-integrity, neutral, and credible expert witness to bolster the inevitable claims of a botched investigation.
In 2003 I wrote a little pamphlet called How to Investigate Grievances for supervisors in unionized companies where I state the goal of investigations is to follow the principles of natural justice, focusing on investigations that are, "lawful, reasonable, accountable, and fair." That's exactly what you can expect from LRI Workplace Investigations.
Please let me know if we can assist with any of your external investigation needs, and we'd appreciate any introductions to colleagues in your firm who don't handle labor matters and may not know us.
**********
Labor Relations Insight by Phil Wilson
The End of "Neutrality" Agreements?
Last month I mentioned a number of recent General Counsel (GC) memos of interest. A few days later the General Counsel issued GC 20-13 regarding when an employer can be found to have provided unlawful aid and assistance to a union. This is the most important GC memo I can remember.
It is worth reading the whole thing, but here are the highlights. Sections 8(a)(2) and (1) prohibits an employer from providing support to a union in organizing an unrepresented employer's workforce. Additionally, it is also unlawful for an employer to help employees decertify or withdraw from a union that already represents them. So far makes sense, right?
The problem is that today the Board uses two completely different standards to determine whether an employer has offered unlawful support to a union or its employees. In the case of an already represented work group the employer violates the Act when it offers "more than ministerial aid" to employees. This is a strict, bright-line test that is reasonably easy to enforce. However, in the case of a union attempting to organize a work group the Board uses a "totality of the circumstances" test.
As GC Robb explains, the "totality of the circumstances" standard is, "difficult to apply because it is more amorphous, and, lacking clear guidelines as to what is lawful and unlawful conduct, yields inconsistent results." He's being very kind there. I'd say that it is impossible to apply objectively and leads to massive confusion. It also creates incentives for Big Labor to game the system and disenfranchise voters.
Look at it this way. If there is proof that a manager encouraged employees to decertify or gave them access to company facilities or equipment to help the campaign along, that is clearly a violation of the "more than ministerial aid" test. The bright-line rule is not just easy to enforce, but it creates strong incentives for companies to train managers and leaders to avoid even the appearance of helping or encouraging employees to leave their union.
On the other hand, a manager that allows a union to meet with employees in company facilities and solicit support for the union is allowed under the "totality of the circumstances" test. Under this amorphous test there are many situations where managers or supervisors are found to encourage teammates to sign authorization cards (or look the other way when coworkers are violating no-solicitation rules). In these cases, an employee could possibly believe that if they don't support the union their boss could get mad and take action against them.
Another problem is so-called "neutrality" agreements. Employers are often pressured in massive anti-corporate campaigns to enter into agreements with unions where the employer agrees to give a union benefits like card-check recognition, access to its property, information about employees (without their consent), and much more to assist a union to organize a work group. Under the "more than ministerial aid" standard these agreements would not stand. It is totally inconsistent to allow employer support during organizing and prohibit it on the other side. And this is the problem GC Robb is trying to solve.
By the way, unions will say these two outcomes make sense. They see the Section 7 right to organize as more of a Hotel California – you can check in any time you like, but you can never leave. But that's not what the Act says. The right to organize – without interference from the company – is certainly protected. But so too is the right to refrain from organizing.
Interference is a two-way street. A company cannot take action against an employee who is seeking to organize a union at work. But offering aid and assistance to a union is taking an action against an employee who doesn't want to be represented by a union. More importantly, according to the GC memo, it is also unlawfully providing a financial benefit to a union. And while the GC does not go this far, I believe it is potentially criminal conduct.
Section 302 of the Labor Management Reporting and Disclosure Act makes it illegal for a company or company representative to "pay, lend, or deliver, or agree to pay, lend, or deliver, any money or other thing of value to any employee representative or labor organization who seeks to represent its employees. Full stop. Violation of the Act is a crime punishable by fine and imprisonment. The GC makes abundantly clear that the types of things unions ask for in neutrality and pre-representation agreements like Project Labor Agreements are "things of value." If they weren't why would unions spend millions of dollars to force companies to agree to them?
Therefore, I have a suggestion. The next time a union (or a worker center) approaches you to enter into any kind of agreement that benefits them, kindly send them this little note:
We received your request for [insert thing(s) of value here]. It is our carefully considered opinion that what you are asking is an unlawful request for a thing of value under Sections 8(a)(1) and (2) of the National Labor Relations Act and Section 302 of the Labor Management Reporting and Disclosure Act. We of course cannot accept your request as it could create potential liability under these statues. Please note that requesting a thing of value under these statutes may also create similar liability for your organization and we ask that you refrain from further requests. Thank you in advance for your prompt attention to this matter.
Unions have gotten away with unlawful threats and intimidation tactics for far too long, tactics they use to twist the labor laws in a way that takes away free choice from working people. Unfortunately, unions believe these activities are protected. Under the current (unfortunate) state of the law they're right. Employers should not provide aid and assistance to unions as they try to organize a workforce, the same way they are prohibited from helping employees decertify their union. The GC has done a great service to working people by asking the NLRB to clearly draw the line. I hope the NLRB quickly takes him up on that request.
**********
Union Bailout Update
In July the NLRB announced it was considering changing the contract bar doctrine, and would be accepting comments until September 22nd.  The board recently announced it is extending the deadline for comments to October 21st. The contract bar prevents a union election in a unit "covered" by an in-force collective bargaining agreement, and most often comes up in decertification elections.
Employees and employers in the construction industry received a reprieve from the "stealth organizing" maneuver used by unions in that industry. In adopting new section 103.22, the board adopted the D.C. Circuit Court of Appeals Colorado Fire Sprinkler decision:
"Section 9(a) recognition in the construction industry must now be based upon a contemporaneous showing of majority employee support. The same showing of majority support that would suffice in non-construction industries now also suffices to establish recognition under Section 9(a) in construction-industry bargaining relationships."
Rather than boilerplate language in project labor agreements that allowed the union to decide whether or not it had "majority support" for union representation, majority support will now have to be proven.
Another NLRB advice memo clarified that workers who advocate for police reform or other political causes not directly tied to the workplace aren't protected by federal labor law. The board stated that workers' political activity is protected "if it relates in some demonstrable way to employee concerns over wages, hours, or working conditions."
On the judicial front, the DOL took a major blow when a judge for the U.S. District Court for the Southern District of New York cut the heart out of the joint employer rule released in March. Judge Gregory H. Woods' ruling vacates the agency's new test for vertical employment, referring to when a worker enters an employment relationship with one company, such as at a staffing agency or subcontractor, but is economically dependent on another employer.
On a positive note, the First Circuit U.S. Court of Appeals upheld the NLRB ban on private-sector union use of non-member fees to help fund union lobbying efforts.
The House Committee on Education and Labor squared off against the NLRB, issuing an unprecedented subpoena demanding confidential and deliberative documents. According to board chairman John Ring, "The NLRB has been fully cooperative with the House Education and Labor Committee. The Committee knows it is not entitled to the documents it is demanding. No Board, regardless of political party, has allowed the disclosure of such deliberative matter-specific documents. This is a made-up controversy solely for political theatre."
**********
Covid-19
National Labor Relations Board General Counsel Peter Robb sent a clear warning to employers to tread carefully in using pandemic related issues as cover to mistreat employees. Robb released a memo outlining nine recent cases in which the NLRB took employers to task. The indication is that Robb, who has favored employer-friendly policies, will not uniformly defer to businesses in their response to Covid-19.
This is only one small slice of the pandemic-modified legal landscape facing employers at the moment. It is expected that there will be a wave of lawsuits alleging employer misconduct in relation to issues such as pre-existing medical conditions, failure to take safety precautions, and various combinations of these and similar matters. Lawmakers appear to be doing their best to address these unprecedented concerns. Meanwhile the best defense appears to be following governmental agency guidance from organizations such as the Centers for Disease Control (CDC) and the Occupational Safety and Health Administration (OSHA) in making workplace decisions in the context of COVID-19.
The Department of Labor recently made further revisions to the Families First Coronavirus Response Act (FFCRA). The revisions included:
Employees may take FFCRA leave only if work would otherwise be available to them.
An employee must have employer approval to take FFCRA leave intermittently.
The rule is expanded to cover more healthcare employees.
Employees must provide required documentation supporting their need for FFCRA leave to their employers "as soon as practicable," correcting an inconsistency between the Act and the Department's rule
**********
Laboring Toward 2020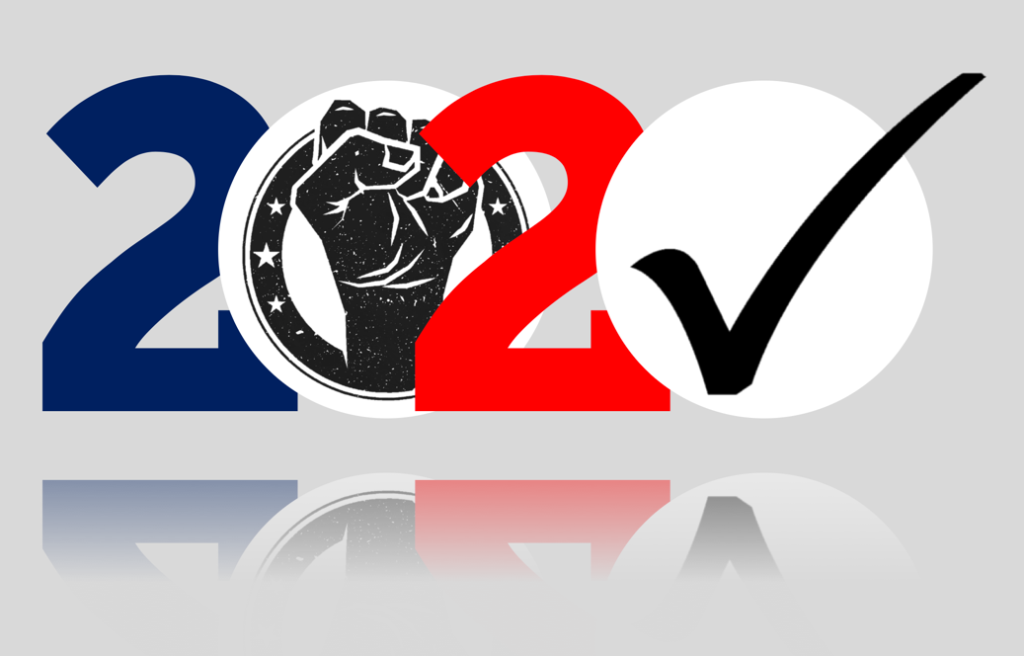 The U.S. Chamber of Commerce seems to be making an out-of-character play, backing a slate of freshmen House Democrats that includes 18 who voted in favor of raising the national minimum wage to $15 per hour. The Chamber has strongly opposed the Raise the Wage Act of 2019. In a letter urging House members to vote against it, Chamber executive vice president and chief policy officer Neil Bradley cited a Congressional Budget Office report declaring the bill would result in the loss of as many as 3.7 million jobs. Many Republican hopefuls have responded to the perceived Chamber disconnect, labeling the Chamber as out of touch.
Prepare for Big Labor dollars to fly - almost exclusively toward Democrat contenders. Last presidential election unions spent over $100 million backing Hillary Clinton. This year the SEIU alone has pledged $150 million to elect Biden. By the time other union organizations pony up, a lot of money will have been invested in hoping to hold Biden accountable to pass the PRO Act.
**********
It's All Academic
The Coronavirus pandemic has brought with it unprecedented issues that we are all trying to navigate. At the forefront is safety in education. It is no surprise that we continue to see protests across the country.
Unions, however, are still required to follow the rules when encouraging members to strike. The Massachusetts state labor board reminded us of this when it ruled that teachers in Andover, Massachusetts engaged in an unlawful strike on August 31st.
**********
Gig Economy
The Department of Labor has proposed a rule that will set a framework for employers "to designate workers as independent contractors or employees who are eligible for minimum wage and overtime protections." The proposal has received the go-ahead from the White House and will soon be published to the Federal Register, where it will be open for public comment.
This comes as California continues to discern how to implement A.B. 5, which requires app-based companies to classify their operators as employees instead of independent contractors, without seeing these businesses leave the state; which is exactly what Uber and Lyft threatened to do before the state scaled back implementation of the law. Now, these same app-based gig companies are backing their own ballot measure – one that would once again allow the firms to classify workers as independent contractors.
**********
Union Corruption

It's not uncommon for unions to use front organizations as a means toward spreading their message and manipulating public opinion to, essentially, organize more workers. This article details how SEIU is doing just that with Working Washington, a group that claims to be a 501(c)3 not-for-profit.
Also, years into the unfolding of bribery and corruption between Fiat Chrysler and the Auto Workers union, deep details continue to reveal themselves. This month, General Motors filed a lawsuit against former UAW Vice President Joe Ashton for his part in the scheme that attempted to force a merger between Fiat Chrysler and General Motors.
**********
Healthcare

1,800 nurses at Mission Hospital in Asheville, NC voted this week to join the National Nurses United. This marks the largest hospital union win in the South since 1975.
Hospitals owned by Tenet Healthcare continue to face unrest among the nursing staff. Workers at 12 Tenet-owned hospitals across Florida, California, and Arizona went on strike last week. This comes after pickets at 11 California Tenet hospitals earlier this month.
The University of Illinois health systems in Chicago also dealt with protests this month by members of the Illinois Nurses Association and SEIU Local 73. The unions and the university continue negotiations, but no agreement has been reached.
**********
Right-to-Work
Right-to-work laws were enacted to give workers the autonomy to decide whether or not they will join a union and pay union dues. But even in states where such legislation is passed, issues around dues deduction still exist. This is mainly because many unions intentionally make the process of 'opting out' of dues deduction difficult for workers.
In an effort to avoid the kind of issues where workers try for years to opt-out and yet continue to see money being withdrawn from their checks (see recent case here), the U.S. District Court for the Eastern District of Michigan voted 3-1 in July to require workers to opt-in to paying dues fees annually.
Obviously, unions in the state are contesting and filed a suit earlier this month.
**********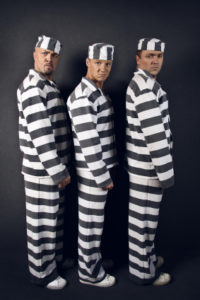 Sticky Fingers
Current charges or sentences of embezzling union officials:
Harold Weatherford - NSO: $82,560
Rachel Gleason - SMART:  unspecified
Kathryn Connelly - NALC:  $10,323
Larissa Iveson - UAW:  unspecified
Manual Torres - Santa Barbara County Probation Peace Officers Association: $600,000
David Sittig-Wattson - Rohert Park Public Safety Officers Association:  unspecified
http://nlpc.org/index.php?q=union-corruption-update
**********
Labor Relations INK is published semi-weekly and is edited by Labor Relations Institute, Inc. Feel free to pass this newsletter on to anyone you think might enjoy it.
New subscribers can sign up by visiting: http://lrionline.com/free-stuff/newsletter-signup/
If you use content from this newsletter please attribute it to Labor Relations Institute and include our website address: http://www.LRIonline.com
Contributing editors for this issue: Phillip Wilson, Greg Kittinger, and Meghan Jones
You are receiving this email because you subscribed to receive our labor relations newsletters and updates. You can manage your email preferences by clicking the link at the bottom of any of our email communications.