In this issue:
Misguided Affections?
Is Bigger Better?
Prying Off SEIU Claws
Auto Workers, Fight For $15, Insight, Scoreboard and more…
The bottom of each story contains a link to the individual post on our site.
View the web-based version of this newsletter (including links and graphics) by visiting:
http://lrionline.com/labor-relations-ink-september-2018
**********
Labor Relations Insight by Phil Wilson
Iron Sharpens Iron: CUE Fall 2018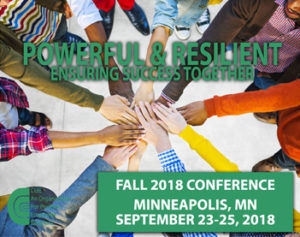 I just returned last night from the CUE Conference in Minneapolis. Once again the conference was a big success. Mike Vandervort, the Board of Directors, and the program chairs really outdid themselves. If you are an employee relations professional (or any people leader for that matter) and haven't attended CUE in a while, you really owe it to yourself to attend.
Of course the conference had all kinds of high-tech ways to stay connected. I've never seen the conference app get used so much and the interaction there was great. But one of my favorite new features was low-tech: post-it notes.
Attendees were challenged throughout the conference to write down their top takeaways on post it notes sitting on their table. After each presentation they were then to post their top takeaways onto a big whiteboard in the hallway. Eventually, the board was full of post-its (with a little nudge from me).
At the end of the conference we joined back together in a final general session and held an open discussion about our key takeaways from the conference. All of the post-it notes were put into a word cloud where you could see the things mentioned most often. Then we broke into small groups, shared top takeaways, and then each group reported their top 2-3 things they were going to do differently when they return to work. It was a great way to take what can be an overwhelming amount of information and boil it down to the most important, actionable ideas.
I was honored and humbled at that final session because a lot of the key takeaways came out of my opening keynote on Tuesday, where I spoke on Approachable Leadership and Retention. Now I should admit here that I unknowingly gamed the system because I challenged the entire audience to write down their key takeaway and put it on the whiteboard. But it worked!
It felt great that a lot of people got value out of the talk. I was most humbled by a compliment I got right after the presentation. A friend of mine came up and said, "You know, I've heard you say that 'iron sharpens iron' before, but I always feel inspired to be a better person when I hear you speak."
Wow.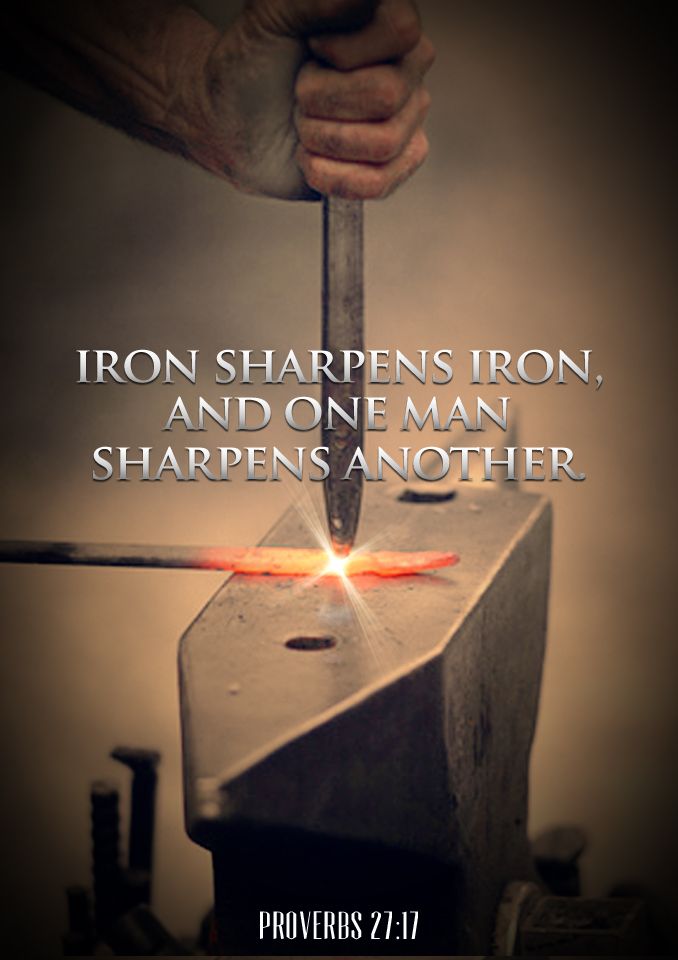 That is the best compliment I can remember receiving after a talk. I'm so grateful that I have the opportunity to inspire others. And on reflection, I feel like the key is the "iron sharpens iron" part. To me that is what is the very best about the CUE community. You have a great, talented group of professionals of varying experience, skill, and background all coming together to work out how to create a positive workplace for their teams.
The conference includes lots of content on a variety of topics. Some are controversial and challenging. Some are sharing best practices. Some are war stories. Some are "looking around the corner" to anticipate what's coming. But they are all intended to help make each of us better.
But all that content is really just the broth. The meat of what happens at CUE is iron sharpening iron. Whether during breaks, at the networking events, at dinner, or (too late) at night, the magic of CUE is the network of strong, talented people there challenging and inspiring each other.
What I'd like to inspire you to do today is to think about who inspires you to be a better person? Who is the iron in your life that you help sharpen? Then I'd like to add one quick to-do to your list. Reach out to them and just let them know. Iron sharpens iron.
**********
Union Bailout Update
Coming as no surprise, Mark Pearce was nominated to serve a third term on the NLRB. As much as the business community was opposed to the move, the Democrats allegedly tied Pearce's re-nomination to a package of other pending approvals across several departments.
NLRB chairman John Ring took a stab at Democrats for trying to influence a case involving McDonalds. Democrats attempted to bar Ring and board member William Emanuel for being "conflicted," since their former law firms did work for McDonalds. In a letter to the Senate Health, Education, Labor and Pensions Committee, Ring called the attempt "distressing."
With the vacated Hy-Brand ruling, which overturned Browning-Ferris and returned joint employer determinations to previous standards, the franchise community has been waiting for the next NLRB move to correct the joint-employer playing field. On September 14th the board proposed a new regulation limiting the definition of joint employer status. The new test would be as follows:
An employer, as defined by Section 2(2) of the National Labor Relations Act (the Act), may be considered a joint employer of a separate employer's employees only if the two employers share or codetermine the employees' essential terms and conditions of employment, such as hiring, firing, discipline, supervision and direction. A putative joint employer must possess and actually exercise substantial direct and immediate control over the employees' essential terms and conditions of employment in a manner that is not limited and routine.
The proposed rule will have to follow the lengthy rule-making process before it becomes the new standard.
In another move to improve standards for workers, the NLRB general counsel's office issued a directive providing clarification for when field offices should pursue charges against unions for "negligent behavior" when employees file charges of non-representation against their union. The letter stated in part,
Regions issuing a complaint in these cases should argue that generally, a union which loses or misplaces a grievance engages in gross negligence unless it has a system or procedure in place which, while reasonable, was not effective in a particular case for an identifiable and clearly enunciated reason.
The budget appropriations bill headed to the Senate in mid-February keeps the NLRB funded at levels equal to the previous year, while trimming the Labor Department funding overall by about $128 million.
For employers of tipped workers, the 9th Circuit Court of Appeals has ruled that when engaged in non-tipped activities, such as cleaning bathrooms or making coffee, employees must be paid minimum wage. The reach of the ruling is limited, so check the article for details.
As was expected after the Janus ruling in June, a class-action lawsuit filed in Oregon is seeking a refund of fees collected by various public-sector unions. Named in the suit were the SEIU, AFSCME, and the Oregon Education Association. At least one Oregon public employee has already received a refund when SEIU Local 503 moved to settle a case, refunding $2,959.81 for more than two years worth of fees.
**********
Misguided Affections?
For as little of the population as actually has experience belonging to a union, it is interesting how many think favorably of unions. Although only 10.7% of all wage earners (and only 7.6 percent in the private sector) belonged to a union in 2017, yet 55% of all workers hold a favorable view of unions while only 33% an unfavorable view.
This probably has much to say about storytelling. Most businesses (and their employees) focus on promoting their products and services to the marketplace, whereas unions have only "membership" to sell to prospective members, and are masterful at providing voice to the minority of disaffected workers, and twisting economic news in their favor.
Regardless of what Americans say in a poll, they've been voting with their feet. The graphic below indicates the union membership losses by industry from 2000 to 2017.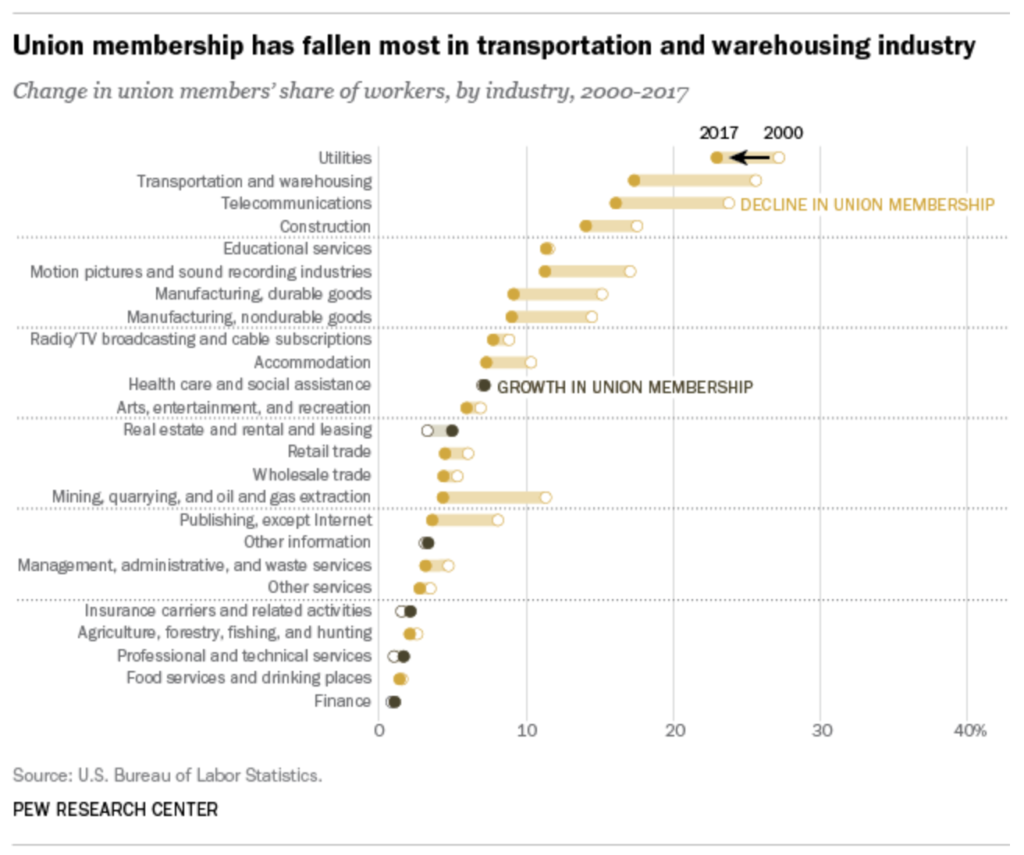 **********
SEIU Watch
The 15-year president of the union local he founded, David Rolf has been prevented by term limits in the union's constitution from further holding the position, handing the post to his protegé, Sterling Harders. Rolf turned Local 775 into a fund-raising machine for political projects, and as such turned himself into a political player in the area. Local 775 just lost a class-action lawsuit related to one of its funding schemes (see our story below).
In a revealing statement related to the term limits, Rolf wrote that "Union officials are (demographically speaking) the second oldest profession in the U.S., exceeded only by morticians."  Indeed.
On the other side of the country, Pennsylvania locals of the SEIU and UFCW have turned a deaf ear to the plight of a county-owned nursing home. The financial forecast places the home at a $1.5 million deficit by 2020 and the county is attempting to sell the home to prevent a catastrophe. A sale is pending the renegotiation of the contract for unionized workers, but the union refuses to "open the contract" until expiration. That may be too late to save the home.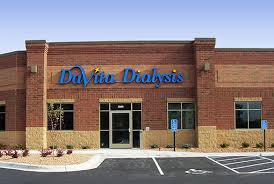 As usual, SEIU will plow big money into the next election cycle. Florida elections alone are set to receive $5 million of union largesse. In California, SEIU is using their money a tad more brazenly. An expected $19 million will be used to push a ballot initiative designed to pressure dialysis employers to submit to union organizing. Proposition 8 would be a horrible outcome for the healthcare industry in California, but of course that outcome is subservient to SEIU's need for members. It also creates a drain on the economy, as dialysis companies are spending $47 million in an attempt to defeat the Proposition.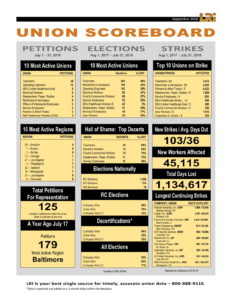 **********
SCORE BOARD
Who are the winners (and losers) of the labor movement? Don't guess, just check the LRI Scoreboard.
View this month's scoreboard (archives also located here).
Download a PDF of this month's scoreboard
**********
Is Bigger Better?
Two UFCW locals have merged, creating the largest UFCW local in a five-state area. Local 653 in Brooklyn Center, MN joined with Local 1161 in Worthington, MN. The new Local 663 represents 13,000 members. That's one way to keep your membership roster up!
**********
It's All Academic
After two years of organizing attempts at Harvard University, graduate students at the campus officially voted to unionize late last semester. Harvard agreed to honor the vote. With their first meeting at the bargaining table just around the corner, the newly formed union revealed a list of goals that is…ambitious, to say the least. Check it out here.
In Illinois, Governor Bruce Rauner vetoed a bill late last month that would have allowed graduate assistants to join employee unions at public universities.
**********
Teamster Beat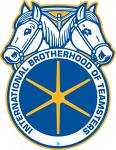 Two former Teamsters officials, who were also husband and wife, have been sentenced to six months in prison and six months of home confinement after being found guilty of fraud and embezzlement against the Teamsters local where they served as president and office administrator. They were also ordered to pay back the majority of the $66,855.33 they stole from the union.
In another settlement, Teamsters Local 455 and Cargill Meat Solutions will pay a combined total of $1.6 million to Muslim workers in Fort Morgan who lost their jobs after protesting against their employer when they were denied the prayer breaks that are a staple of their religious practice.
**********
Fight for $15
Things are happening on the minimum wage front this month. Here are the highlights:
**********
Prying Off SEIU Claws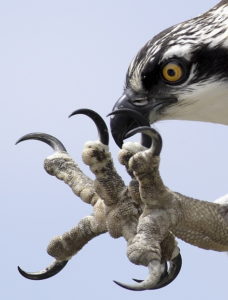 We've reported for several years on the SEIU scheme to steal money from home health care workers in multiple states. Even after the Supreme Court ruled in Harris vs. Quinn (2014) that the practice was unconstitutional, that didn't prevent the state of Washington and the SEIU from colluding to continue the practice. Even after the Janus decision in 2018, SEIU brazenly continued the theft until the Freedom Foundation filed a class-action lawsuit against the state of Washington and SEIU Local 775. The courtroom victory on behalf of the workers is a warning to other states and unions who may attempt to take workers' money without explicit consent.
**********
Auto Workers
Late last month, The Center for Union Facts launched a new website, UAWAccountability.com. This site is in response to the Fiat Chrysler scandal (one of the worst in UAW history) and is meant to give members "an easy way to comb public records detailing how the union spends their money." It essentially takes the union's LM-2 data (which is already public record) and puts it into a format that is more accessible and easier to understand. No big surprise here, but…the Auto Workers are less than thrilled.
Speaking of the scandal with Fiat Chrysler, we are happy to report that on August 27th, former Fiat Chrysler labor negotiator, Alphons Iacobelli, was sentenced to five and a half years in prison for his role in the UAW/FCA corruption scandal.
**********
Labor Around the World
Since 2000, $80.5 million of taxpayer money has been given to unions or union affiliates by the Ontarian government for the purposes of 'bargaining expenses.'  This, despite the fact that "it is absolutely not normal practice for an employer to reimburse unions for their costs of bargaining. Unions collect dues for that very reason."
Elsewhere in Canada, unions are pushing for a change in the labour code that would restore unionization by card check rather than secret ballot. This article covers this debate, as well as the evolving role of unions in British Columbia. Additionally, read the province of Alberta's stake in the current NAFTA negotiations here.
In Australia, we're seeing a substantial push for unions to be taxed like companies. This comes after a report by Menzies Research Center that found that:
union revenue increased by 42 percent after inflation over the past 14 years while union membership fell by 41 percent in the private sector. The report said union finances were increasingly drawn from enterprise bargaining and superannuation and insurance products.
Lastly, Italy is facing a high-profile case after New York Times article was released highlighting the unfair wages and working conditions in the supply chain of luxury garment apparel. Read more here.
**********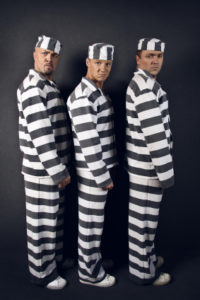 Sticky Fingers
Current charges or sentences of embezzling union officials:
Dana Roush - APWU:  $10,089
Edgar Barajas - USW:  $11,000
Natalie Przybylsk - AFSCME:  $17,941
Deborah Hand - SMART:  $44,808
Rocky DeFilippo - FOP:  $1,800
Victoria Sharp - AFGE:  $18,531
http://nlpc.org/index.php?q=union-corruption-update
**********
Labor Relations INK is published semi-weekly and is edited by Labor Relations Institute, Inc. Feel free to pass this newsletter on to anyone you think might enjoy it.
New subscribers can sign up by visiting: http://lrionline.com/free-stuff/newsletter-signup/
If you use content from this newsletter please attribute it to Labor Relations Institute and include our website address: http://www.LRIonline.com
Contributing editors for this issue: Phillip Wilson, Greg Kittinger, and Meghan Jones
You are receiving this email because you subscribed to receive our labor relations newsletters and updates. You can manage your email preferences by clicking the link at the bottom of any of our email communications.
NOTE: If you are using older versions of Internet Explorer, read the text version, as the html may not load properly. We recommend upgrading to the latest version.