In this issue:
Education Taking Big Hits
The Six Percent Solution
Unions Urban Impact
SEIU Watch, Insight, Scoreboard and more…
The bottom of each story contains a link to the individual post on our site.
**********
Labor Relations INSIGHT by Phil Wilson
Today is the first day of fall. This is my favorite time of year. School starts back up and things tend to get into a more normal routine. The weather begins to cool off. The hiking trails around here get much more bearable (not to mention beautiful). And football season is in full swing (Go Blue! And Go Team Big House - my fantasy football team).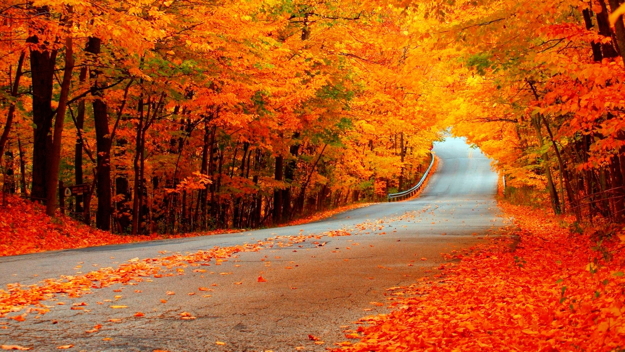 While I really enjoy this time of year, it is not without its downsides. Last weekend I personally witnessed another favorite team, Oklahoma, get pounded by Ohio State. For a Michigan fan that was double punishment. This is also the heaviest time of year for my business travel. Seems like every group I know holds a conference in the fall, and I've been privileged to speak to a number of them. Recent stops include Topeka, New Orleans, Chicago, Washington D.C., and Stillwater. I've got San Antonio and Dallas coming up next week, then the CUE Conference and DisruptHR  right around the corner. Don't get me wrong, it is a huge honor to be asked to present to groups. But being on the road wears me out.
The other problem is trying to keep up with labor law developments. Back in the good old days you could get a deck of slides together about once a year and you'd be in good shape. Today there will be three new cases decided between the time you're introduced and the time you sit down!
Now that Kent Hirozawa's term ended there is some hope that the number of controversial decisions will slow down. After all, the NLRB has a tradition of not overturning precedent once the Board is down to 3 members. But I'm not so sure that this tradition will be honored. The General Counsel and Board Chairman Pierce have a pretty long list of legal principles they want to "reconsider" (i.e. overturn). And with the uncertainty over the upcoming presidential election I think the odds are better than 50/50 that they will dispense with the old tradition the same way they are dispensing with things like replacement workers, arbitration agreements and employee handbooks.
Instead of trying to laundry list all these new decisions (which would take a dozen articles) there is one area that I think all employers should watch carefully. That is the increased protection and codification of public shaming.
There are two developments you should watch. First is the recent blacklisting regulation. If you are a government contractor (or a subcontractor to one) you need to be neck deep into this regulation. It is an administrative nightmare. It requires monitoring and reporting of an incredibly broad range of administrative actions by the whole alphabet soup of federal agencies involved in employment matters.
Of course the NLRB hopped right to the front of the line to report anyone they issue a complaint against. This is a clear overreach on the part of the General Counsel to basically use the threat of publicly shaming an employer to get settlements without actually having to prove an employer has done anything wrong. It is a legal shakedown of the employer community.
This rule is obviously bad for employers, but it is also terrible for working people who the Board is supposed to protect. A rule like this puts an employer in a horrible "rock and hard place" situation. They either buckle and settle a claim they think is illegitimate (often disenfranchising workers who don't want a union). Or they fight their case, go on the "blacklist" for years while the case slowly winds its way through the NLRB, and potentially lose out on government contracts - and even private contracts - killing their business (and jobs).
Another development to watch is the use of international law in run of the mill labor disputes. A recent case worth looking at is the El Super case.) Joe Turzi at DLA Piper wrote a great piece on this. I encourage you to check it out.
The quick rundown is this. El Super and the UFCW were unable to reach a labor agreement. The union decided to walk away from the bargaining table and complain. So far, nothing unusual. What is unusual is who they complained to. Instead of going to the NLRB and filing an unfair labor practice they filed complaints with the Department of Labor under the NAFTA side agreement and the Department of State. This turned a run of the mill bargaining case into a full-blown international incident.
Both agencies did their part and condemned the actions of El Super giving the union its PR talking points. Neither agency could actually do anything about it - after all the government of Mexico has nothing to do with this purely domestic labor dispute - but that was really beside the point. Both agencies weighed in on an issue they had no business with and now the UFCW is running around arguing this small grocery chain is some kind of international law breaking pariah.
This is something all employers need to watch. Unions are getting very sophisticated looking at relationships with even small companies and the international community. Things like your corporate social responsibility policy (or those of other companies you do business with) or even your loan documents could put you unwittingly in the crosshairs of a strategy like this.
Check out the article. There are some great tips there on things to look out for.
Well, I gotta run. I'm heading out the door to give another talk on Approachable Leadership. But until next month I hope you enjoy the fall season!
**********
Union Bailout Update
It was apparent from the beginning that the new "Blacklist" rule instituted by Executive Order was nothing more than a handout to unions. A recent Teamsters blogpost confirms exactly how Big Labor plans to use this gift. To quote from the post:
Using the Order

The Executive Order gives unions unprecedented new leverage against companies and institutions that contract with the federal government. Unless the Order or its implementing regulations are overturned by the courts (employers have promised lawsuits) or revoked by a future president (wonder who), unions should be able to significantly increase their bargaining power by the simple expedient of filing meritorious charges with the NLRB, OSHA, the EEOC, or the DOL.

Consider a union that strikes an auto plant for a new contract. Soon after workers hit the bricks, the union president has the following conversation with the general manager:

Morris, we are two weeks into this goddam strike and the company shows no sign of accepting a fair labor agreement. That is your prerogative, but I think you need to take a fresh look. For one thing, we have filed six ULP charges over the company's failure to provide information, illegal surveillance, and intimidation on the picket line – and are getting ready to file three more. The NLRB investigator has indicated that he will be recommending complaints on at least four of our charges.

You say that the NLRB is toothless but you are apparently unaware that the rules of the game have drastically changed. Under a new Order issued by the President, a federal contractor that incurs NLRB or other labor law complaints must report them to federal contracting agencies and face the prospect of losing existing and future contracts. Putting it plainly: unless you settle this strike within the next few days, and the union withdraws its charges, you are likely to be marked as a "repeat labor law offender," one of the highest categories of wrongdoing under the President's Order. Check this out with your hotshot legal team.

Counting all of its divisions, this corporation has federal contracts in the hundreds of millions. Do you really want to jeopardize this pot of gold to save a few hundred thousand dollars in the union contract?
The 3rd Circuit has ruled in favor of micro-units (a la Specialty Healthcare), joining the 4th, 5th, 6th, 8th, and the D.C. Circuits in doing so. It appears that employers are going to have to live with the carving out of micro-units until such time that the composition of the NLRB changes or the board decides to apply a different framework.
The board may be leaning toward making it easier for the union to secure financial records from an employer during contract negotiations. To date, there has remained a distinction about an employer claim of "inability to pay" versus a claim of "unwillingness to pay." In the later case, the employer may only have been required to provide limited data related to comparisons with competition. However, in the recent Wayron decision, the board telegraphed the possibility of removing this distinction.
In another case of mission creep, outgoing NLRB member Hirozawa attempted in a footnote to a recent case to open the door to an obligation to bargain with minority unions on a members-only basis. Although the case in question did not deal with minority unions, but with whether an employer has to deal with a decertified union on grievances that arose before the union was decertified, it is another example of union-friendly board members looking for any possible opportunity to get the camel's nose in the tent. How long it takes this view to gain traction is anybody's guess.
Arbitration for gig-economy employers and employees gained a small boost as a federal appeals court handed Uber a victory in its class action lawsuit with drivers in California and Massachusetts.  The issue of mandatory arbitration provisions in employment contracts may make its way to the Supreme Court, as three appellate courts have upheld them while two have held them illegal. Earlier this month the NLRB requested the Supreme Court to rule on the matter.
Although governmental officials (NLRB members, ALJ's and court justices) typically take a timid approach to Big Labor intimidation tactics, apparently a jury of peers isn't quite so gutless. The SEIU lost a $5.3 million defamation lawsuit against Professional Janitorial Services in a Houston court last week. The union launched a "Kill PJS" campaign, employing a strategy of media collaboration, baseless lawsuits, and union-planted employees in an attempt to pressure the company to accept recognition of the union without a vote by employees.
In another set back to typical Big Labor shenanigans, UNITE HERE was ordered to repay $5.5 million in excess assets to Greenbrier Hotel Corp. that it tried to steal via sleight-of-hand revisions to a health plan.
On the state level, Michigan has introduced a bill to take Right To Work one step further. The Worker's Choice bill would allow non-represented employees to negotiate for themselves vs. having to have a union that they do not belong to represent them. If passed, it will be the first such law, and may set a template for other states to follow.
In California, the state Assembly passed legislation to extend overtime pay to the state's 825,000 farmworkers. It remains to be seen if the laborers, and the union that represents them, have shot themselves in the foot as their employers make adjustments to remain competitive.
**********
Education Taking Big Hits
The unintended consequences to allowing graduate students to organize under the protection of the NLRA are bound to come home to roost, and sooner rather than later. Here are three examples that go beyond the obvious "benefit" of collective bargaining:
university honor codes and other university policies regulating the conduct of students are likely going to have to be tossed into the circular file
the elimination or substantial alteration to graduate student councils
the university's academic relationship with the graduate students
Just consider that last one for a moment.  Supposed a grad student, while in the process of seeking to organize a union, receives a poor grade. Will the student claim retaliation, and will the NLRB find its docket filled with grade challenge cases?

Undeterred (or having not considered, or really caring about such consequences), the NLRB agreed 3 to 1 in favor of Columbia University grad assistants organizing.
And in continuing expansion (overreach) of its jurisdiction, the board has decided that charter schools also fall under the purview of the NLRA.
**********
The Six Percent Solution
According to a recent study by the Heritage Foundation, only 6% of current private-sector union members actually voted for the union representing them. In many cases these employees applied for work at companies already represented by a union. Also, this isn't necessarily an indication of the percentage of those workers that would support the union.  However, because of the difficulties of decertifying a union, it is an indication of a problem that should be addressed by changes to labor law.
Once such attempt is the Employee Rights Act, which would require that a union secure the support of a majority of all workers in a unit it wishes to represent, rather than a majority of those who vote. It would also require the recertification of a union once more than half of those employees who originally voted for it have left the company.
**********
SEIU Watch
As we reported last month, Mary Kay Henry was protested against at the national Fight for $15 convention for not allowing her own employees (Fight for $15 organizers) to join SEIU's Staff Union. The irony continues with the fact that none of these organizers are paid $15 an hour. One Wall Street Journal article takes SEIU's hypocrisy even further by paralleling SEIU's organizers with McDonalds' franchise employees.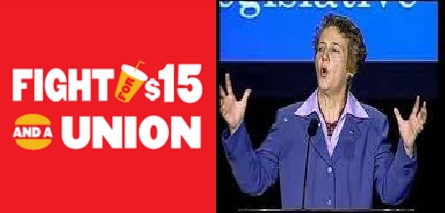 Over the past year, SEIU has vehemently proclaimed that McDonalds and other franchises should be considered joint employers over employees at their franchisees across the country. We disagree. The franchise model is a staple of small business development. Nonetheless, this is what's so interesting about SEIU's attempt to not take responsibility for the Fight for $15 organizers who are employed by the worker centers established and funded by SEIU. These worker centers are essentially SEIU "franchises."
What SEIU has accomplished here is making it clear that they don't want to be held to the same standards they're attempting to force on American businesses. And that their only motive for pushing joint employer status on franchises is to be able to organize all McDonalds workers instead of having to go from small business to small business.
In other SEIU news, Dave Regan is being as sleazy as always. SEIU-UHW has been working since the beginning of the year to negotiate a new contract with Dignity Healthcare. Late last month, they officially announced that they'd finally "won" a new contract for the members.
The last time Regan won a contract with Dignity for his members, pay and health benefits were both cut. This time, members aren't allowed to see a copy of the agreement until they are "inside the voting room on the day of voting." And there's only going to be one copy to go around.
This sort of boss-friendly, "neoliberal" style of unionism that Dave Regan and Andy Stern are so well known for is exactly why two leaders of UNITE HERE spoke out against the merger with SEIU in Jacobin Magazine earlier this month.

**********
Right-to-Work
One of the most interesting aspects of this election (aside from Hillary and Trump in general) was Vice-Presidential candidate, Senator Kaine's stance on right-to-work. As governor of Virginia, he stood up for the law in his state – "a refreshingly rare position taken by a Democratic leader." However, in the time since he's joined the Clinton campaign his spokespeople are doing their best to claim that Kaine has always been opposed to right-to-work.
Rebecca Freidrichs (yes, that Rebecca Freidrichs) dives into Kaine's sudden abandonment of right-to-work in this article on The Hill.
**********
Teamsters Beat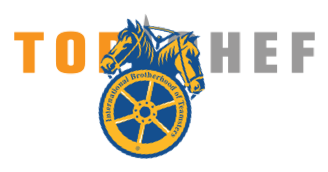 You may remember a couple years ago when Teamsters Local 25 members were accused of threatening, heckling, harassing, and slashing tires of crewmembers for Bravo's Top Chef tv show. At the time, local leaders completely denied these allegations. Well, former Local 25 official Mark Harrington finally plead guilty in an agreement that "spares him any jail time and calls for two years of probation."
**********
Unions Urban Impact
It's no big secret that in the grand scheme of things union membership is dying out. Over the past 45 years there has been a steady decline from 1 in 5 U.S. workers being unionized to just over 1 in 10. But just because unions are on the decline doesn't mean their authority has entirely diminished. Click here for a deep dive into why this might be the case, as well as run-through of the 14 cities with the strongest unions today. Some are more surprising than you might guess.
**********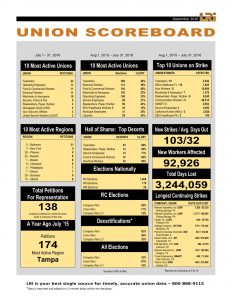 SCORE BOARD
Who are the winners (and losers) of the labor movement? Don't guess, just check the LRI Scoreboard
View this month's scoreboard (archives also located here).
Download a PDF of this month's scoreboard
**********
Fight for $15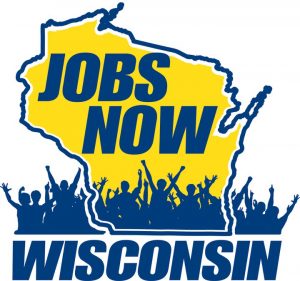 Wisconsin Jobs Now began in 2011 with SEIU Healthcare Wisconsin's support of nearly $1 million in that first year. This was at the beginning when Fight for $15 was still beginning to try to become a movement. 5 years later and Wisconsin Jobs Now has decided to dissolve its affiliation with the Fight for $15 movement. While the official announcement states this to be a mutual decision between WJN and SEIU, only time will tell the real reasons behind it.
Meanwhile, the Fight for $15 movement has developed a religious stance – one that says if you support this movement, you stand on morally "higher ground." The Higher Ground Moral Declaration is available for any and all to sign. It equates supporting a $15 minimum wage with the "economic liberation of all people, criminal justice reform, ensuring marginalized communities have equal protection under the law, etc."
While it's easy to say that supporting a higher minimum wage means you're a better person, what if it doesn't? What if this higher minimum wage ultimately hurts the people it's touted to help?
The additional jobs brought to Washington, D.C. by Walmart and Wegmans grocery would have helped those people…had both companies not pulled out of their expansion due to D.C.'s newly passed $15 minimum wage.
You can hardly blame the companies. At least, it looks like Chris Christie wouldn't. That's why he vetoed New Jersey's recent minimum wage proposal stating that such a radical increase "would trigger an escalation of wages that will make doing business in New Jersey unaffordable."
Alberta, Canada just joined the likes of Washington D.C and others making their regulations official for a $15 minimum wage by 2018.
**********
Unions on the Campaign Trail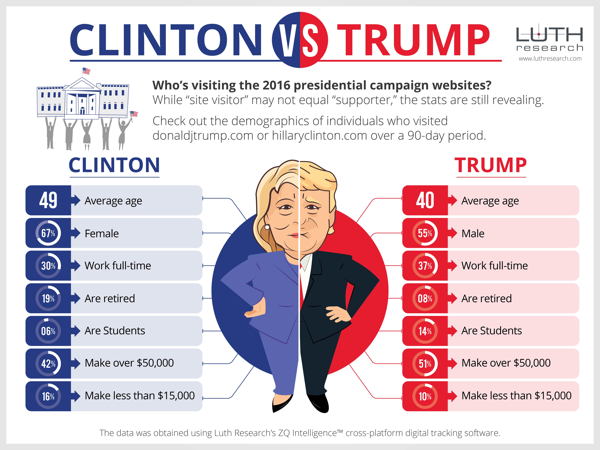 Although it is typical for Big Labor to throw all of its support behind the Democratic candidate for president, and for most of union member voters to follow suit, this year could be quite different.  Democrat supporters are more squeamish about Clinton, and Trump is just too wild of a wild card to really know whose hearts are being captured by his rhetoric. It does seem clear that this year more than others, union membership are not towing the line behind leadership, which could be particularly crucial in labor-dominated hinge states like Nevada.
**********
Auto Workers
Volkswagen has officially been ordered by the National Labor Relations Board to begin bargaining with the Auto Workers at their Chattanooga plan. Volkswagen has stood firm in its stance to only bargain with UAW if and when they represent all 1,400 production workers at the factory in Chattanooga. When the UAW failed to organize all workers, and instead carved out a micro-unit, the NLRB consented.
VW has filed a federal appeal.
When negotiations wrapped up for the Detroit 3 last December, the UAW claimed the final decisions as a big win for their membership. Not only did they get all Big Three auto manufactures to grant an increase in wages, they also got them to commit to investing billions in U.S. plants over the years.
Like we stated at the time, the union's short-sightedness would likely do damage in the long run. Ford has announced that it will be moving all of its U.S. small car production to Mexico. You can thank the UAW for that.
**********
Labor Around the World
One of the world's largest ever industrial actions occurred earlier this month in India. Tens of millions of public sector workers, from state bank employees to power station workers to school faculty, protested against government policies.
Relationships continue to remain dicey in France over recent labor law changes that give employers more control over scheduling and layoffs. Last week, approximately 13,000 demonstrators took to the streets in Paris. While most participants were peaceful, sporadic violence broke out amongst some small groups and police officers.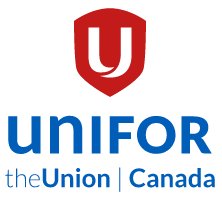 In Australia, one union is trying to exempt itself from a national anti-bullying policy because they say their union "is not a constitutionally covered business." The case involves claims against a senior union official who accused of "bullying and harassing" a coworker. The ruling on this could potentially "exclude major unions from the workplace laws which otherwise cover most employers."
UAW President Dennis Williams has officially announced his support of Unifor in Big 3 contract talks with Canadian auto workers.
**********

Sticky Fingers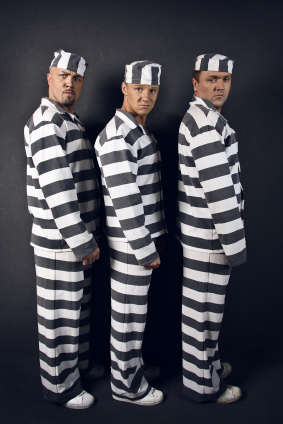 Current charges or sentences of embezzling union officials:
Guy Gokey - GMP:  $14,074
Brian Scott - IBEW:  $66,954
Raul Mascote - IAM:  $510,973
Scot McNamara - IAHFI:  $7,761
Keith Christopherson - IAHFI: $2,081
Jerry Conner - IBT:  $28,509
William Bryles - AFSCME:  $15,000
Jeffrey Magelitz - AFSCME:  $30,000
David Fleury - BAC:  $300,000
Laura Cloyd - SPFPA:  $500