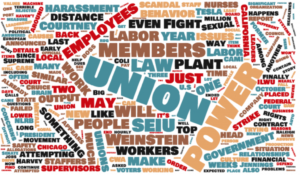 In this issue:
What Have You Done For Me Lately?
Another Union Financial Scandal
Weinstein, SEIU Style
Are Supervisors The Next Micro Unit?
Insight, Scoreboard, Teamster Beat and more…
The bottom of each story contains a link to the individual post on our site.
**********
Insight
Labor and employment law rarely jumps into the "real news" headlines. But Harvey Weinstein's sex harassment assault allegations dominated the news of the last several weeks.
So many pixels have already been spilled on this horrific situation. I want to focus on one aspect of this story I haven't seen talked about much. Why does terrible behavior like this stay hidden for so long? Why does it take so much courage to report actions like this? And this isn't just a harassment or discrimination question. Horrible behavior related to safety concerns, quality issues, financial behavior and many other ethical lapses also remain swept under the rug way too often and for way too long.
Most people don't have the power of Weinstein. But even in situations where the power imbalance is much lower people still won't call out these terrible behaviors. Why? It's human nature.
We often act different around people who have power over us (and I'm not talking Weinstein power – this happens even if the person has very little actual power). This experience is something called "power distance."

We treat powerful people with respect. Defer to them. Let them have their way. We decide not to make waves. Go along to get along. Why do we let people in power have this effect over us?
Humans are very sensitive to power relationships, and not just at work. This is something that works at the most primitive levels of our brain. People with power – especially power that can impact basic needs like our safety or whether we can feed and shelter our family – trigger our "flight or fight" reflex.
Think about it like this. In ancient history upsetting your boss meant getting kicked out of your tribe. That was a death sentence. While the more advanced regions of your brain would tell you this is an overreaction, that part of your brain never gets a say. That's because a lot of this happens in our subconscious, without us even knowing it's happening. Even when these feelings bubble up to our conscious brains we still will often choose to avoid doing something that could upset our boss.
We experience power distance based on all kinds of things in our background. It could be our gender, culture, family, religious upbringing, and our prior power relationships at work. All of these combined experiences with power determine how we react when around someone in a power position.
This is why it is so important for leaders to be aware of power distance. Since our teammates may not consciously even understand they are holding back, it is up to us to recognize this distance. We must be approachable and make them feel safe and comfortable bringing up something that may be uncomfortable.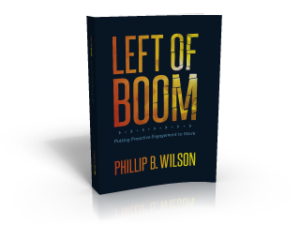 Watching for power distance may be the only way you find out about problems at work early enough to do something about them. This is the whole point of my book Left of Boom.
If the Weinstein situation teaches us anything it is that sweeping problems under the rug or covering them up never works.  And when the "boom" eventually happens it can kill a company. Killing the company might be a just result for Weinstein. But it ends up punishing a lot of innocent people who just had the misfortune of working in a business with unapproachable leaders. Hopefully we learn this lesson.
**********
Union Bailout Update
First item in the update is the demise of the National Council on Federal Labor-Management Relations, a sop to government unions created by executive order in 2009 by President Obama. The objective of the Council was to expand the topics that could be considered for bargaining by government employees, but Trump saw it for what it was – a waste of taxpayer dollars – and revoked the order.
Peter Robb, Trumps pick for NLRB General Counsel, sounded off in favor of workers when he included the right to "refrain" from union membership as one of the core values of federal labor law that he would defend in his role. His comments came in testimony before a Senate panel.
The NLRB dodged a bullet - at least temporarily - when an appropriations bill aimed at slashing the board budget by almost half failed. Rep. Glenn Grothman (R-Wis.), citing a decline in the board's caseload by nearly 60 percent since 1990, introduced the measure. It is likely that another similar measure will be proposed again by either the House or the Senate.
Uncertainty over the ambush election rule remains. For the second time new NLRB member Marvin Kaplan has declined to comment on his view of the rule, this time in the case of Garda CL Atlantic, Inc.
It was Big Labor's time for a bullet-dodge when Justice Scalia passed away, leaving the remaining Justices to split 4-4 in the Friedrichs case. At issue was the forcing of public sector employees to pay union dues even if they chose to refrain from joining the union. Now, in Janus v. AFSCME, the Supreme Court is set to decide the issue in June of next year.
Lawmakers in California just tightened the screws on employers again. In early October, Governor Brown signed a new law limiting an employer's right to defend itself against allegations that it retaliated against an employee for making wage claims. The California Labor Commissioner now has a much lower bar to meet to obtain injunctive relief. If you have employees in California, read the details here.
**********
What Have You Done For Me Lately?
Several stories from the last few weeks may perhaps inspire many union members to wonder just who the union is working for.

One of the more spectacular headlines of recent weeks is the Harvey Weinstein sexual harassment scandal. Someone finally realized that "no entity should be more shaken by the story than the union that for decades failed to protect its members." SAG-AFTRA supposedly has a zero-tolerance policy on sexual harassment. Jacobin writer Morgan Spector highlighted, "Recently, I conducted an informal survey among my female friends in the industry…, and while every single person said they'd experienced or knew someone who'd experienced harassment or violence, none of them knew anyone who had turned to the union for help." In essence, the union's policies and procedures are so inadequate that no one has ever believed they could receive any help from that quarter, and should provoke questions about the dubious value of the organization.
When the CWA and the IBEW announced a coordinated strike up and down the East Coast, Pamela Ivy and Cheryl Allison resigned their membership from the CWA in order to continue to work and support their families. The CWA illegally attempted to fine them nearly $40,000, once again attempting to violate the rights of the very workers they claim to 'represent.'
In Oregon, a pro-union healthcare worker had this experience to share about SEIU Local 503:
Local 503 leadership is not responsive to members' concerns, issues or questions. Calls to headquarters are answered by a machine, but the receptionist makes over $50,000 a year. Calls to the member resource center are answered by a machine and may not get returned for days. Yet, most organizers make $50,000 to $90,000 a year. The board of directors meeting agendas do not include members' issues or concerns as items. Instead, the top two items are Finance Committee and Political Report. I asked to have an item placed on the agenda and my request was denied…The SEIU Local 503 bylaws contain members' rights but do not contain any recourse or remedy when leadership or staff violates members' rights. SEIU Local 503 resembles George Orwell's Animal Farm: 'All members are equal but some members are more equal than others.'
And finally, if you dig into the details of political contributions made by unions, one may think that Big Labor is simply a funding conduit siphoning dues money for Democrat/Progressive causes.  Fully 99% of the $756 million given to political causes or groups from 2012 to 2016 ended in the pockets of leftist causes and candidates, even though at least 40% of union voters are Republican/conservative.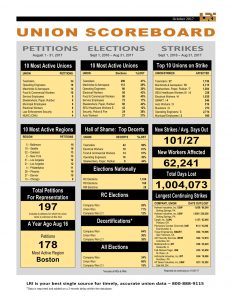 **********
SCORE BOARD
Who are the winners (and losers) of the labor movement? Don't guess, just check the LRI Scoreboard
View this month's scoreboard (archives also located here).
Download a PDF of this month's scoreboard
**********
Surprise, Surprise! Trumka Re-elected
At the AFL-CIO convention recently held in St. Louis, Trumka and two other top executives ran unopposed and were elected to a third four-year term at the top of the labor organization.
**********
Another Union Financial Scandal
Following on the heels of the much publicized UAW financial scandal, a small nurses union in Pennsylvania finds it is not immune to the same corruption that plagues larger high-profile unions. Executive Director William P. Cruice has filled the post since the inception of the Pennsylvania Association of Staff Nurses and Allied Professionals (PASNAP) in 2001. A September report by an outside auditor revealed three years of overpayments for salaries and vacation advances for Cruice and two other union officials. Cruice was placed on administrative leave, and then asked to resign. He denies any wrong doing.
**********
Teamster Beat
We called attention to the corruption scandal of Chicago Teamster boss John Coli back in July.  Recent details have expanded the financial magnitude of his extortion scheme to closer to $325,000. The superseding indictment charges that the scandal started in 2014, and alleges Coli failed to report the income to the U.S. Department of Labor and the Internal Revenue Service. The government wants to seize a Lakeview home connected to Coli if he can't come up with the cash.
**********
Weinstein, SEIU Style
It appears SEIU Executive Vice President Scott Courtney comes from similar stock as now defamed Hollywood mogul Harvey Weinstein. The architect of the Fight For $15 campaign was suspended by Mary Kay Henry in early October for reasons undisclosed at the time. Sexual harassment appears to be the prime mover, as "seven people who have worked with Courtney, including current and former SEIU staffers, told BuzzFeed News the top official had a history of sexual relationships with young women staffers — who were subsequently promoted."
It appears that Courtney bred a culture of abusive behavior among the Fight For $15 staff, as the continued investigation led to additional house-cleaning. Caleb Jennings, the head of the Chicago Fight for $15 effort, was fired for "complaints related to sexual misconduct and abusive behavior towards union staff," and Mark Raleigh, the head of the Detroit effort, was placed on administrative leave for similar reasons.
As usual, the union protects it's own for as long as possible (think Tyrone Freeman). Back in June, more than 50 Fight For $15 staffers sent a letter to Henry complaining of the abuse. According to another former Chicago SEIU organizer - who requested anonymity for fear of retaliation from within the labor movement! - many female ex-staffers felt traumatized after working with Jennings as well as with other subordinates of Courtney. Other staffers have alleged that Courtney protected Jennings and Raleigh.
Of course, the culture of being "above the law" stems from the very top of the SEIU. Recently the union tried to make the case before a federal appeals court that the union should not be subject to a state law against bias.
**********
Nurses Get More Than They Bargained For
When nurses at a Massachusetts hospital walked out the door for a one-day strike, they got five days off instead. Berkshire Medical Center hired a nurses staffing firm and, according to contract, had to provide the replacement nurses with a total of 60 hours of work. Two other hospitals in the state followed a similar replacement staffing practice during strikes, and the union has filed unfair labor practices in all three cases.
**********
Are Supervisors The Next Micro Unit?
The ILWU is rolling out a campaign at port facilities in California to organize supervisors at the terminals. In a recent five-port attempt, four elections were certified. One of the ports subsequently went out of business.
The unionization of port supervisors is highlighting interesting issues between newly organized supervisors and ILWU foremen, which belong to a different ILWU local. Management is also concerned about supervisors attempting to serve two masters.
**********
Fight for $15
Although the SEIU-fostered Fight For $15 movement has only seen scattered success, the market for retail talent could have a more significant impact on hourly wages. Target announced late last month that it will raise the hourly minimum for it's employees to $11 in October, and to $15 by 2020.
**********
Right-to-Work
The West Virginia Supreme Court took a lower court judge to task for attempting to block the newly enacted Right to Work law from going into effect. Kanawha County's Jennifer Bailey attempted to uphold AFL-CIO arguments that were rejected by the Supreme Court 70 years ago.
Missourians haven't fared quite as well. In the latest court action in that state, labor unions are going to be allowed to place a question on the November 2018 ballot asking whether voters want the new law. Proponents of the law, already approved by the Legislature and signed by Gov. Eric Greitens, are fearful that voters won't realize they may be overturning an existing law.
**********
Auto Workers
North American unionized auto manufacturers will fall behind non-union manufacturers in production output this year, according to an IHS Markit forecast. When Tesla output is combined with European and Asian automakers with a footprint in the U.S. and Canada, their 8.7 million vehicles will surpass the 8.6 expected by GM, Ford, and Fiat/Chrysler. Projections are the gap will continue to widen, with output by the Detroit Big Three expected to fall while other manufactures' output grows. GM has already announced it will idle its Detroit-Hamtramck assembly plant through the end of the year and then scale back output by about 20% upon reopening. At the CAMI plant in Ingersoll, Ontario, GM has let Unifor know that it intends to open Equinox production in two plants in Mexico. The union had 3,000 employees on the picket line for over three weeks, contending among other things for an assurance that the CAMI plant would be the main producer of the SUV. The strike was finally ended with a new contract that will make it costly for GM to lay off further CAMI employees.
At another Michigan auto industry plant, the UAW has determined it would rather see the plant closed and jobs permanently moved to Mexico than to make any concessions to the contract. As a former federal official summed up the situation: "The UAW's statement shows again that the union is unwilling to be flexible and adapt for the long-term best interest of its members, the companies it negotiates with, and the local economies where it operates… Rather than trying to find a creative solution to retain jobs and keep the Dematic plant in Grand Rapids, it would rather see its members cash out with severance packages."
**********
Labor Around the World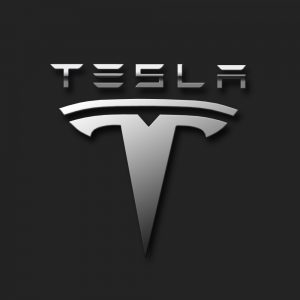 U.S. automaker Tesla acquired a German company last year, and recently avoided a union drive by German union IG Metall. Tesla management and a plant workers council came to terms on pay increases. Tesla head Elon Musk had made it clear that he didn't believe IG Metall shared Tesla's values.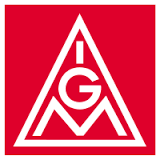 IG Metall is meanwhile attempting to bring a 28-hour work week to the 3.9 million workers it represents across Germany. The head of the employers association has rejected the demand, saying it would exacerbate shortages of skilled workers.
Europe is taking a hard look at gig-economy workers like those who drive for Uber and Deliveroo. Across Europe, lawmakers are parsing the issues, trying to balance the "new flexible economy" with social safety nets.
French President Emmanuel Macron is one of those European leaders trying to reform social systems (including labor laws) that have been in place since the end of World War II. Such systems are deeply entrenched in France, and protests have ebbed and flowed, while Macron's approval ratings have been inching back up after taking a significant dip in September.
Across the English channel, Theresa May's government is facing a walkout of the Communication Workers Union, one of England's largest unions. The Royal Mail employees voted for the strike by over 89%, and coming around the holidays could be a nightmare for the Tory government.
**********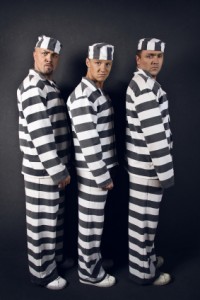 Sticky Fingers
Current charges or sentences of embezzling union officials:
Gregory Normand – SMART: $443,000
Norman Baker – GMP:  $8,310
Matt Smith – TWU:  $399,499
Ray Ventrone – Boilermakers:  $1,500,000
Ronald Watson – IAF:  $30,000
Marianne Rodacy – USW:  $13,109
Alicia Rooney – UA:  $171,803
http://nlpc.org/index.php?q=union-corruption-update
**********
Labor Relations INK is published semi-weekly and is edited by Labor Relations Institute, Inc. Feel free to pass this newsletter on to anyone you think might enjoy it.
New subscribers can sign up by visiting: http://lrionline.com/free-stuff/newsletter-signup/
If you use content from this newsletter please attribute it to Labor Relations Institute and include our website address: http://www.LRIonline.com
Contributing editors for this issue: Phillip Wilson, Greg Kittinger, and Meghan Jones
You are receiving this email because you subscribed to receive our labor relations newsletters and updates. You can manage your email preferences by clicking the link at the bottom of any of our email communications.
NOTE: if you are using older versions of Internet Explorer, read the text version, as the html may not load properly. We recommend upgrading to the latest version.