In this issue:
Political Season
Turmoil In The Land Of Solidarity
Portland Port Woes
SEIU Watch, Sticky Fingers, Scoreboard, Insight and more…
The bottom of each story contains a link to the individual post on our site.
Labor Relations Update
by Phil Wilson
I just got back from the CUE conference in Denver. As usual it was a terrific event (if you don't go to CUE you should). We delivered two oversold sessions of the Approachable Leadership workshop to attendees as a pre-conference workshop. We really enjoyed the opportunity to spread the word about Approachable Leadership.
I haven't been to Denver in a while. Now that they've legalized pot it reminds me a lot of Ann Arbor, where I went to law school. After Michigan's stunning last second defeat to the Spartans I'm guessing Ann Arbor looked (or at least smelled) a lot like Denver after the game. I can't wait to watch that play over and over again for the next two decades – not nearly as much fun as watching Desmond Howard strike the Heisman pose.
What was even more disappointing than that last second defeat (and that's saying something) was the way some Michigan "fans" treated punter Blake O'Neill after the game. Don't get me wrong, I taught my daughter a couple of new swears during that final 10 seconds. It's the most disappointing loss I can remember. But the reaction on social media was idiotic (and perhaps even criminal – literally). I'll come back to that in a minute. But first I'd like to point out an approachability lesson I took from the aftermath of this disappointing defeat.
Jim Harbaugh is the best coach in college football. The job he's done with this team is amazing. However, when you think about terms to describe his leadership qualities "approachable" isn't up there at the top of the list. He's a fierce competitor (he doesn't like to waste time on the team picture so he clocks how long it takes to get one taken – this year's team bested all prior Harbaugh teams). He has incredibly high standards. He doesn't put up with excuses.
Harbaugh got a lot of flack for his post-game comments about the fumbled punt. Mostly people complained that he didn't take the opportunity to compliment his young punter who must have been devastated for himself and his teammates. The big quote people complained about was, "mistakes were made." Many commentators chalked up this "harsh" treatment of O'Neill to Harbaugh being Harbaugh.
I don't think Harbaugh was being harsh. He communicated plainly about what happened, but more important he communicated about the high standards he and his whole team share. I get questions about this distinction all the time in our Approachable Leadership Workshops. Some leaders (the tough competitors in the Harbaugh mold) bristle at the idea of approachability because they think it means you have to be everyone's best friend or the nicest person in the room. They are relieved when we explain that approachable does not mean you can't be tough, competitive or hold people to high standards. The best leaders do all three.
Let's note first and foremost that you can't tell much from a press conference. Coaches hate them (especially after such a disappointing loss). Win or lose, coaches would prefer more than anything to be back with their team. But it's part of the game and so they play along. The best coaches (and Harbaugh clearly falls into this camp) use the opportunity to communicate key messages. The two that stood out to me are "steel in our spine" and "we played winning football." Those were repeated again and again.
Harbaugh stated over and over how he and the team would respond to the loss: "steel in our spine" and get back to work. Winning is a process, and this is just one step in that process. The team played great and has played that way all year: "winning football." This one setback is not going to change that.
Did Harbaugh miss an opportunity to pump up his young punter? Perhaps. He could have mentioned that O'Neill's terrific punting is one of the key reasons Michigan pitched 3 shutouts in a row or reminded everyone that he also booted a punt 80 yards earlier in the same game. He could have spread some blame around. After all the snap was at O'Neill's feet (he did mention that) and the line failed to block pretty much the entire MSU squad.
But coddling players during press conferences is not Harbaugh's style. If you've watched any other Harbaugh press conference you'll note he is just as animated talking about an opening kickoff touchdown as he is a last second defeat. Going out of his way to comfort his punter in this context would seem even less authentic. Further, it telegraphs to his punter and the team that he thinks this play is somehow devastating to their season or the team. It's not. The entire team knew exactly what happened. "Mistakes were made. We will correct them." Steel in our spine. Play winning football.
In the days since the game both O'Neill and Harbaugh have spoken about how O'Neill is handling the situation (just fine, thank you very much). "I think he's gonna handle it as well or better than anybody we've seen in this position," Harbaugh said. "It's never one play in a football game that determines a football game." You don't know what goes on behind closed doors, but I guarantee O'Neill would run through a brick wall for his coach, along with the rest of his teammates.
You can be tough and approachable. They are not opposites. You can hold people to high standards, express disappointment when they fail to deliver, and then encourage them to get up, dust themselves off and go for it again. You can play like a winner and not get the result on one particular day. Winning is a process, not a destination. That's as true in life as it is on a football field.
Finally, to the so-called "fans" who blasted a college kid for dropping a ball in a game. There is an approachability lesson here as well. Try three quick thought experiments:
First, pretend for a second that O'Neill is your son. What tweet would you send? Send that one.
Second, have you ever done anything that, if broadcast on national television, would be embarrassing or that you would regret? What would you want people to post on their Facebook page about that?
Last experiment. Get a life.
**********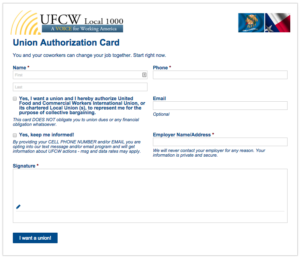 Union Bailout
We have sent out several updates recently announcing the use of electronic means of collection signatures for union organizing drives. While there is greater potential for fraud and abuse with electronic systems, the requirements to qualify as a valid system are more stringent than for paper cards or petitions. Understanding what they are may provide the opportunity to challenge a request for election.
The attorneys at FranczekRadelet provided a nice summation of the process:
Submissions supported by electronic signature to establish a showing of interest must contain the following information:

The signer's name;
The signer's email address or other known contact information (e.g., social media account);
The signer's telephone number;
The language the signer agreed to (e.g., that the signer wishes to be represented by the union for collective bargaining purposes);
The date the electronic signature was submitted; and
The name of the employer of the employee.

In addition to these requirements, the party submitting the electronic signatures must also submit a declaration identifying what technology was used to obtain the signatures, and how its controls ensure that (1) the electronic signature is that of the signatory employee, and (2) the employee herself signed the document. The declaration also must identify that the electronically transmitted information regarding what the employee signed, and when the employee signed, was actually the same information seen and signed by the employee. If the signature technology used does not lend itself to this type of verification, the party must submit evidence that, after the electronic signature was obtained, the party promptly transmitted a communication to the employee confirming all of the information contained in paragraphs (a) through (f) above.
The joint employer discussion continues to roll forward. The Education and Workforce Committee is pushing back at the DOL for bringing OSHA into the joint-employer determination process, charging that such a broadened responsibility lessens OSHA's ability to do the job it was created to accomplish. In the meantime, NLRB General Counsel Griffin is asking the board to overturn Oakwood Care Center, which prevented contingent workers from organizing with permanent employees, and return to the prior standard (M.B. Sturgis). Because of the recent widening of the joint employer definitions under the rulings in Browning-Ferris and Miller & Anderson, the old M.B. Sturgis standard would be even more potent.
In Pennsylvania, the state Senate passed a bill that would prohibit the transfer of public sector worker dues to political organizations, while in New York City, carwash owners are suing the city over a law designed to favor unionized companies. At issue are new regulations that require owners of nonunionized carwashes to post a $150,000 surety bond before obtaining a license. Unionized operations would pay only $30,000.
**********
Political Season
There is some noise among the media outlets about Big Labor's unrest in endorsing a candidate, particularly Hillary Clinton. Our take: it mostly just that - noise. When the primaries are over, the spigot's will continue to fill the Democrat coffers. The Teamsters for Trump  - really?
As with the Employee Free Choice Act during the original Obama campaign season, new labor bills are surfacing. This time, both sides of the aisle are throwing new bills on the table designed to take labor law in complete opposite directions.
The Employee Rights Act has been out for a while and is designed to protect employees by ensuring a secret vote, providing for union recertification, and many other reforms to outdated labor law. Recently, Big Labor shill Bernie Sanders rolled out the so-called "Workplace Democracy Act," basically a warmed over EFCA.
**********
Turmoil In the Land Of Solidarity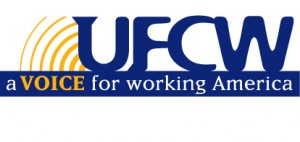 OUR Walmart is a UFCW front group that has been trying to organize Walmart employees for years. The employees working for OUR Walmart are non-union, and apparently, UFCW would like to keep it that way. When a group of Seattle-based OUR Walmart workers reached out to the union that represents other UFCW employees, they were fired. One of the ousted workers claimed that the UFCW "is all for workers' rights yet it denied its own staff union contracts and didn't pay us overtime and eventually fired us for reaching out to a union."
When Sal Roselli and his SEIU local split off to form the separate Nation Union of Healthcare Workers, the SEIU sued and won a tremendous financial settlement. The California Nurses Association agreed to merge with the NUHW to give the fledgling union a chance at survival, but the inevitable break up appears on the way. Can you say "UniteHERE?"
And for the first time in over 30 years, last month employees of Fiat Chrysler rejected a contract that the United Auto Workers negotiators were ready to accept, with 65% of the 40,000 members voting it down.
**********
SCORE BOARD 
Who are the winners (and losers) of the labor movement? Don't guess, just check the LRI Scoreboard
View this month's scoreboard (archives also located here).
Download a PDF of this month's scoreboard
**********
Portland Port Woes
We've covered in detail the immense blow to the Oregon economy caused by the actions of the ILWU at Terminal 6 in Portland. Recently the NLRB charged the union with continual violations of federal laws, and ordered the union to cease and desist from work stoppages and slowdowns.
Prior to the work actions by the ILWU, the port handled between 10,000 and 12,000 containers per month. The work actions caused the two major shippers to pull out of the port, and in August  the port handled only 840 containers. A convincing economic argument for unions…
If the ILWU appeals and secures further court action, the potential financial cost would continue to mount, as the port operator is suing for millions of dollars in damages.
**********
Teamsters Beat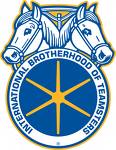 What do you do when your union membership isn't growing as fast as you need it to (partly to prop up near-bankrupt pension funds)? Start going after other unions' members.
That's the Teamsters' play. IBT is after a 2,000-member unit of Contra Costa county workers, Public Employees Union Local 1. Public Employees says they are prepared for the Teamsters to go after some of their other bargaining units as well. Richard Boyd, Local 1 Director of Field Operations, had this to say:
"They're behaving in a way that is purely anti-union and anti-labor…We don't cannibalize each other."
The Central States Pension Fund is in such bad shape right now that fund trustees and union leaders have decided that the only way to save it is to cut benefit payouts for the approximately 273,000 Teamsters members invested. 74-year-old Bill Henderson was told earlier this month that he should brace for a payout cut of 60% as early as July. The average cut is reported to be 28%. For most of the already retired members, their pension was their retirement plan. They trusted that the Teamsters would follow through on its commitment to its members who paid into the plan for decades.
**********

UNIFOR All-In! Campaign
Canadian super union UNIFOR is presenting a nicely designed image with their latest All In! Campaign Toolkit booklet.  If you've got operations in Canada, take a look here.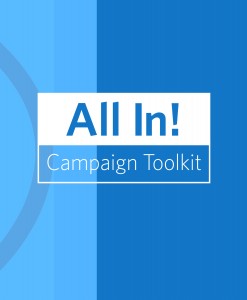 **********
Whistlin' Dixie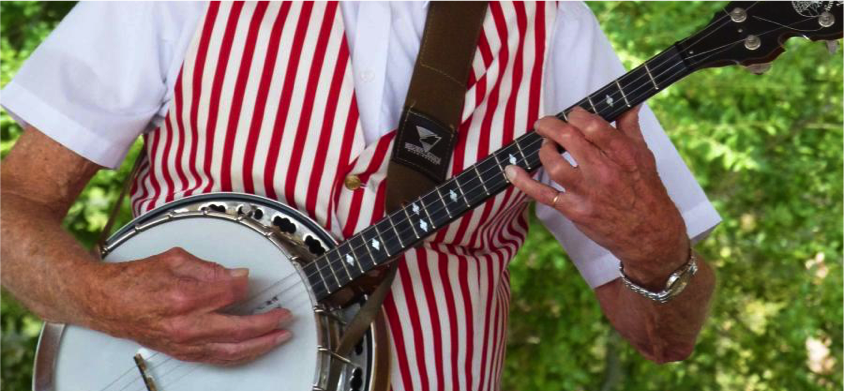 Last month, the Auto Workers successfully organized Commercial Vehicle Group, Inc., a heavy duty truck parts manufacturer located in Piedmont, Alabama. This is a big win for the union, who has been bumping up their organizing efforts in the South, with little success, over the past couple of years.
The NLRB's recent ruling on electronic signatures comes as a precious commodity to unions across the country – and the Machinists are no different. Some believe it could be just what they need to finally organize Boeing's North Charleston plant in South Carolina. Stay tuned for updates on this high-profile campaign.
**********
SEIU Watch

The Service Employees haven't been looking too hot lately. Here's a few of the high points:
We all know that Quinn v. Harris had a huge impact on SEIU, especially in the healthcare industry. The blows continue to come. Local 925 labor filings recently revealed that their membership fell from approximately 7,000 to 4,000. That's 42% of their membership that opted out of the union once they could.
This explains why SEIU prefers to keep the option under wraps. A recent example comes out of California. In a complaint filed at the National Labor Relations Board, Guillermo Cornejo, a nurse at Los Robles Hospital and Medical Center, reported that SEIU United Healthcare Workers West failed to notify him of his option to opt out of the union when he was hired in 2012. The Board has since filed an official charge against SEIU-UHW for engaging in coercive dues schemes.
The Attorney General's office filed their own lawsuit against SEIU Local 925 last week for failing to properly report political contributions from 2011 to 2015. The amount of the contributions in question totaled $635,000.
SEIU Local 1000 is facing a bit of a road block themselves as one member, Ken Hamidi, is spearheading a campaign to decertify Local 1000 in favor of a different type of workforce association. Local 1000 currently represents nearly 100,000 state employees. Hamidi needs about 28,500 signatures to force a decertification vote. Hamidi says the process wouldn't seem quite as daunting if he could get access to e-mails of the employees. He feels very confident that with the ability to reach the workforce, he can reach his goal. Typical of the one-sided process, unions are handed access to employee e-mails when they want to take control away from the company, but a member of a union who no longer wants representation doesn't have the same privilege.
**********
Labor Around The World
Shurat HaDin Law Center in Israel has filed a complaint with the NLRB against the United Electrical, Radio and Machine Workers of America for violating the National Labor Relations Act. The union is accused of encouraging workers to support the Boycott, Divestment and Sanctions Movement (BDS), a movement that encourages people to boycott Israeli businesses and enterprises until they comply with international law and Palestinian rights.
In 2011, Canadians passed Bill C-6 which ordered 48,000 locked out postal workers back to work. The lockout was issued after a series of union strikes. This completely shut down Canada's postal operations. Now, the union is arguing that the bill was unlawful because it denied union members the rights of freedom of association and freedom of expression and forced them to accept terms that they would have never accepted. No court date has been set yet.
Almost 30,000 South African coal workers laid down their tools for a one-week strike over wages. South Africa's coal industry is highly important for the country as most of the power is coal-generated and severe power outages have become a regular occurrence of late. An agreement was reached last week.
**********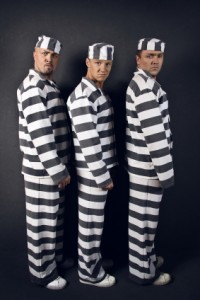 Sticky Fingers
Current charges or sentences of embezzling union officials:
Sharon Holmes – APWU: $220,153
Terry Aters – USW: $153,434
Sergio Rascon Jr. – LIUNA: $2,417
Betty Robinson – AFSCME: $10,000+
Dean Johnson – AFGE: $2,036
Edward Barker – AFGE: $1,790
Gregory Paradis – UFSPSO: Unspecified
http://www.nlpc.org/union-corruption-update