In this issue:
CoVid-19
Tech/Media Unions
Organizing
Sticky Fingers, Scoreboard, Insight and more…
**********
Labor Relations Insight by Phil Wilson
Biden Labor Policy – What to Expect?
It (finally) appears that we've settled on our next President, after enduring an election that was the perfect capstone to 2020. Even though President-elect Biden is all but assured to be sworn in on January 20, the true nature of his labor policy won't be known for a bit longer. Control of the Senate depends on the outcome of two runoff elections in Georgia on January 5, 2021. And control of the Senate will determine how far Biden can go in his Labor Day commitment to be the "strongest labor president you've ever had."
It's hard to overstate the importance of the Georgia Senate races. Democrats need to win both seats to win control of the Senate, and control of the Senate is crucial to achieving a lot of Biden's promises to organized labor. Even winning both seats creates a 50/50 tie in the Senate that must be broken by Vice President-elect Kamala Harris. This means losing even one vote from the Democratic caucus stops most legislative action in its tracks. Let's look at both scenarios – a Democratic sweep of Georgia's runoff elections or a Republican victory in one or both races.
If Republicans retain a majority in the Senate, the next two years of the Biden administration will look a lot like the final years of the Bush and Obama second terms – not much happening. At the end of the Bush Administration the Democrat-controlled Senate refused to confirm NLRB members to the Board, resulting in the New Process Steel dispute that ended up with the Supreme Court ruling that a 2-member NLRB lacked a quorum to decide cases. Once Republicans took over control of the Senate in 2014, the same thing happened. NLRB members were no longer getting confirmed.
Currently the Board sits at 4 members, with only one Democrat – Lauren McFerran – on the panel. She will be quickly elevated to the role of Chair, but the Board will effectively remain in Republican control until at least one other Democrat is confirmed. And if you've paid any attention to Mitch McConnel's operation of the Senate (and Harry Reid before him) you know that won't happen. The most likely scenario in this situation is that the Board drops to a two-member panel (remember that means no quorum) when John Ring's term expires in 2022. In the meantime, there won't be a Democrat majority to make any important decisions at the Board. So not much happening at the Board.
Under this scenario Biden's legislative priorities, like the PRO Act and card-check, will also be dead on arrival at the Senate. Biden will still be able to reverse a number of President Trump's executive orders related to organizing in the federal government. A new Secretary of Labor (whenever they are seated, which will probably take a while) will be able to begin the work of reversing Trump Administration rulemaking and enforcement guidance, but private sector employers won't likely see big legislative changes until 2023 at the earliest.
What happens if Democrats win both Senate seats? That gets a lot more interesting. With Democrats in control of the Senate they will be able to push through nominations. It still takes a while and the labor-related positions (other than the Secretary of Labor – can you say "Secretary Sanders"?) usually don't get filled in the earliest part of a new administration. The Senate could confirm one Democrat Board member immediately (the seat formerly filled by Mark Pearce remains open) but it will still be August 2021 before the Senate could confirm a third Democrat Board member that would give the Board a Democrat majority.
In this scenario there is a better chance of Biden's labor policy promises to become a reality. His platform includes an ambitious number of proposals in addition to the PRO Act, but that is the centerpiece. It is no exaggeration to say that this is the most sweeping labor law reform since the passage of the Landrum Griffin Act in 1959. It is certainly conceivable (I think a near certainty) that if Democrats win the Senate they will abandon the filibuster rule, which will then give them the ability to pass legislation on a straight up-or-down vote. They will have the power to adopt legislation, so the key question is will they be successful?
The problem with the PRO Act, or any ambitious legislative effort, is that it has to pass both houses of Congress. And while the 2020 election managed to vote in Biden as President, Democrats lost seats in the House and will only gain Senate control by literally the thinnest possible margin. If they lose even one vote in the Senate, they can't get a bill to Biden's desk.
That's a big problem. The Democratic caucus is not a monolith. And if they hope to keep control of the Senate, they must look forward to the 2022 mid-term elections that are looming just around the corner. The 2020 election proved that while a majority of Americans may have grown tired of Trump, there is certainly not a mandate for the legislative vision of Democrats. Further, there are a number of vulnerable Democrats with seats at risk in 2022. Mid-term elections are rarely favorable to the President's party (they weren't for Trump) so if Democrats wish to retain or build on their control of the Senate they'll probably have to tread lightly over the next 2 years.
In addition to this, there is some skepticism in labor circles about just how committed Biden is to their policies. While Biden talks a good game, so did Obama. And Big Labor remembers how they got burned on the Employee Free Choice Act which got sidelined in Obama's first term (when Democrats controlled 60 seats in the Senate). Biden won his party's nomination as a centrist, and while his platform is certainly more liberal than any before him there is a lot of concern that he will govern more from the center.
There is no doubt that Biden is a big supporter of unions – his transition teams are full of union leaders from every major union. How much political capital will Biden spend to satisfy his labor friends at the expense of private sector businesses? Businesses that are struggling through a pandemic economy that could be in a double-dip recession by the time he takes office. It's a good question, and if history is any guide there is reason to see why labor leaders are wringing their hands.
**********
Union Bailout Update
The National Labor Relations Board has become more efficient, reducing the backlog of pending cases by 46%. At the end of fiscal 2019, the median age of pending cases was 157 days, compared to 85 days a year later.
Since the outbreak of the CoVid pandemic, the board has been conducting most elections via mail ballot. Although the board attempted to set parameters for the allowance of manual elections, regional directors have denied almost all requests. Early this month, the board outlined how it believes mail ballot election decisions should be made. Whereas regional directors had been denying manual ballot elections simply due to "extraordinary circumstances presented by the COVID-19 pandemic at this time," in Aspirus Keweenaw, the board laid out six situations that will require a mail ballot election:
The agency office tasked with conducting the election is operating under "mandatory telework" status
Either a 14-day trend in the number of new confirmed cases of COVID-19 in the county where the facility is located is increasing, or the 14-day testing positivity rate in the county where the facility is located is 5% or higher
The proposed manual election site cannot be established in a way that avoids violating mandatory state or local health orders relating to maximum gathering size
The employer fails or refuses to commit to abide by the GC Memo 20-10 protocols
There is a current COVID-19 outbreak at the facility or the employer refuses to disclose and certify its current status
Other similarly compelling considerations
Yes, number 6 does appear to provide a loophole, but at least regional directors will have to be more creative in finding an excuse for forcing a mail ballot.
The board found that a media policy at a Maine hospital system violated the NLRA. When a nurse sent a letter to the editor of a local newspaper lauding the efforts of a nurses union in response to hospital staff reductions, the hospital fired her. The NLRB upheld her unfair labor practice filing, but went further by finding the policy for which she was fired for violating was itself a violation of the NLRA.
Sightings of Scabby the Rat as a symbol of union protest may become more rare. The NLRB posted a notice and invitation to file briefs, answering four questions related to overturning precedent on allowing Scabby to appear as protest before neutral employers.  Briefs must be received by the board by December 28th.
When hotel workers in Chicago attempted to form "micro units," the D.C. Circuit Court overruled a willingness on the part of the NLRB to allow them to do so. In this case, the board seemed to ignore the "community of interest" precedent.
The NLRB approved an employers request to withdraw from a stipulated election agreement, as a result of unforeseen developments related to the pandemic. The union and employer entered into the agreement on March 4, just prior to the suspension of all elections by the board. By the time elections resumed, the employer had hired and additional 230 workers and laid off some in the original bargaining unit due to pandemic developments, and requested withdrawal from the election. The regional director denied the request but the board overruled, confirming that an "unusual circumstance" did indeed exist.
**********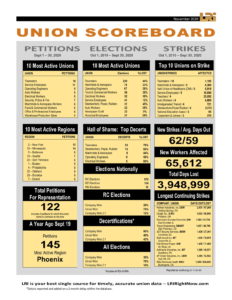 SCORE BOARD
Who are the winners (and losers) of the labor movement? Don't guess, just check the LRI Scoreboard
View this month's scoreboard (archives also located here).
Download a PDF of this month's scoreboard
**********
Covid-19
Worker safety remains at the top of the list of CoVid-impacted labor issues. SHRM released a great article last week on current OSHA guidelines, as well as other things for employers to consider as we continue to navigate living and working during a pandemic. Check that out here.
Due to safety considerations, some states offered grant programs for essential employees who worked during lockdown periods earlier this year. However, in order for workers to receive the hazard pay, their employers must first apply to the program. In Vermont, many employers have not done so, putting them at odds with their employees.
Worker safety and healthcare coverage are also key issues in many of the strikes we're seeing across the country. Toledo Coca-Cola workers are a recent example of this.
And then of course, we have the issue of generally keeping business running and workers working. Southwest Airlines issued notices for what could be the company's first round of involuntary furloughs in the company's 49-year history.
**********
Tech/Media Unions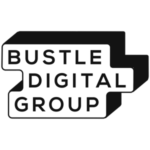 Staff at Bustle Digital Group announced their intention to form a union with the Writers Guild of America last month. This makes BDG the latest in a wave of unionization efforts at media companies this year (Hearst Magazines, NBC News, Sports Illustrated).
Bustle Media Group publications include Bustle, Romper, Mic, Nylon, and Elite Daily.
********** 
Organizing
Employees at Rieth-Riley Construction Company have been petitioning the NLRB to remove the Operating Engineers Local 324 as their union since April. Finally, the petition was approved and a decertification election by mail was scheduled to run from October to November 9th.
Hours before the ballots were set to be counted, the Regional Director dismissed the petition due to unresolved allegations that the union made against the company. This is essentially a 'blocking charge' at play.
A blocking charge is a ULP charge 'alleging unlawful conduct that might interfere with an employees' ability to make a free and fair choice of representation.'
In the past, when a blocking charge was filed, the pending election was dismissed until the charges were resolved, but as it became more widely known that unions were filing blocking charges as a means to delay elections that they feared they may not win, it became clear that the policy needed to change.
And change it did, earlier this year. The new rule states that, even when a blocking charge is filed, the election must continue, but representation changes may be delayed until the resolution of the charge. So why then, was the decertification election at Rieth-Riley dismissed?
Employees at the company have petitioned the NLRB to overturn the regional director's decision and have the votes counted as they stand.
**********
Union Corruption
Most of the stories we report on under union corruption have more to do with greedy leadership than anything else. But at the root of all union corruption stories is a failure of the union to fairly represent its members. This is just as true in embezzlement cases as it is in cases like the recent decision against the Teamsters, where the Board ruled that the Teamsters union violated labor law when it attempted to keep its member from participating in a workplace investigation.
The investigation was inquiring into allegations that a union leader verbally harassed a coworker, who was also represented by the union. It was more important to the Teamsters to protect the local president than it was to represent the member. No big surprise.
Recent embezzlement news includes two former union business managers. One worked for the Laborers and was sentenced last month for stealing over $50,000. The other was with the Electrical Workers, and he got away with $10,000 from his local, until he didn't.
And for a quick update on the UAW/GM/FCA scandal, Joe Ashton, former Vice President of the UAW, was sentenced this month to two and a half years in prison for taking $250,000 in bribes. Also, the training center at the center of the scandal has sold for a whopping $34 million. More details here.
**********
Gig Economy 
Proposition 22 passed in California this month, overturning the state's worker classification law that said all gig-economy workers must be treated as full-time employees. Those same workers are now officially independent contractors again and, potentially, for good. This means that they do not receive the same benefits as full-time employees, but they also do not have the same obligations as full-time employees. They decide when they work, where they work, and for how long they work.
Proponents of this type of system argue that if that kind of freedom and flexibility is not what you're looking for, then this is not the industry for you. It's as simple as that. However, that's not enough to stop opponents from continuing to infiltrate the industry on behalf of 'worker rights.'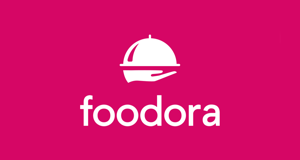 At what point does "securing worker rights" end up hurting workers more? Specifically, in the case of the gig economy, the answer is when the company files for bankruptcy; which is exactly what happened in Canada when Foodora, a food-delivery company, closed after being forced to recognize its workforce as employees and provide all the benefits that come with it. This business model simply isn't sustainable that way. It's too expensive.
As far as the US is concerned, rumor has it that Uber intends to push for similar legislation as Prop 22 in other states. Meanwhile, the Department of Labor is working on its own worker classification regulation.
**********
Labor Around the World
Italy may see a national strike today by public sector workers in healthcare, education, and transport. The strike was called by the USI trade union and intends to bring attention to worker rights, safety in the workplace, and the privatization of public services.
Many workers in Italy's private sector are taken aback by the intent to strike as they believe it is really the private sector (small businesses and the self-employed) who are struggling the most right now due to the Covid-19 pandemic.
**********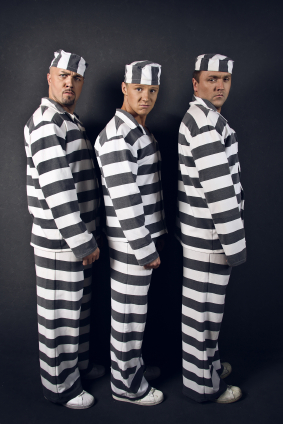 Sticky Fingers
Current charges or sentences of embezzling union officials:
Joe Ashton - UAW: $250,000
Christopher Roberts, Earl Graham, Jaime Ruggiero, Shawn Martindale, Torey Gannon - UA: $65,000
Arthur Penn - FOP: $400,000
Aja Jasmin - UFCW:  $190,000
Charles Farris - AFT:  $35,000
KaSandra Hall - AFGE:  $12,765
http://nlpc.org/index.php?q=union-corruption-update
**********
Labor Relations INK is published semi-weekly and is edited by Labor Relations Institute, Inc. Feel free to pass this newsletter on to anyone you think might enjoy it.
New subscribers can sign up by visiting: http://lrionline.com/free-stuff/newsletter-signup/
If you use content from this newsletter please attribute it to Labor Relations Institute and include our website address: http://www.LRIonline.com
Contributing editors for this issue: Phillip Wilson, Greg Kittinger, and Meghan Jones
You are receiving this email because you subscribed to receive our labor relations newsletters and updates. You can manage your email preferences by clicking the link at the bottom of any of our email communications.
NOTE: if you are using older versions of Internet Explorer, read the text version, as the html may not load properly. We recommend upgrading to the latest version.