In this issue:
AI, Technology, and Labor
Union Corruption
Manufacturing/Industrial/Transport
Right-to-Work
Insight, Scoreboard, Sticky Fingers and more…
The bottom of each story contains a link to the individual post on our site.
**********
Labor Relations Insight by Phil Wilson
Who Watches the Watchmen?
"Quis custodiet ipsos custodes?"
(Translated: "Who will guard the guards themselves?")
Juvenal's Satire IV
One of my favorite graphic novels (what we grownups call comic books to make them sound more serious) is The Watchmen by Alan Moore and Dave Gibbons. Set in a dystopian past, a group of "superheroes" helps the United States win the Vietnam War. The Watergate break-in remains a secret and the 22nd amendment is overturned, allowing Nixon to remain President until 1992 (when he's succeeded by President Robert Redford). And the world is on the brink of World War III.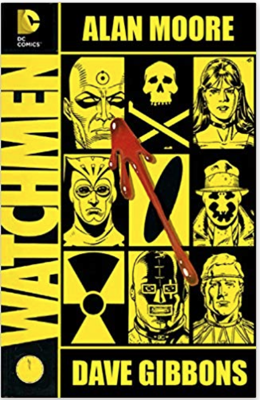 The Watchmen turns the typical superhero story on its head. The heroes are not heroic. They've been outlawed and either retired, live their lives underground, or work for the government. The entire series struggles with the question of what to do when the powerful can no longer be trusted. Graffiti peppers the book (or the great movie adaptation) with the words, "who watches the watchmen?"
Last week the NLRB issued its final report on its comprehensive 18-month ethics review on recusal decisions, which also focuses on the central question, "who watches the watchmen?" This was the first top-to-bottom ethics review by a federal agency. It was spurred by the controversial recusal decision in Hy-Brand, where the Board ruled and then, after a highly suspect ethics decision held Member Bill Emmanuel should have recused, rescinded its decision.
In the 71-page report the NLRB thoroughly reviews the roles, responsibilities, and procedures involved in ethics and recusal decisions. It concludes its current process and procedures are, "strong, effective, and fully compliant with all applicable government ethics requirements." You can skip that part unless you're a real labor nerd.
The Board then adopts a handful of action items intended to codify procedures to increase transparency and clarity of the recusal process. It also adds an important new process for seeking review of ethics decisions where a Board Member may disagree with a finding. In other words, a process to watch the watchmen.
The "must read" section of the report starts on page 40. Here the Board carefully lays out how the outrageous Hy-Brand recusal decision came to be. The timeline of the events – and the political gymnastics – that led to the decision are shocking. It fully explains why the weaponization of the current ethics process demands some procedure to watch the watchmen.
Here are some of the key moments:
Emmanuel was cleared to participate in the original Hy-Brand This was confirmed by the Designated Agency Ethics Official (DAEO).
After the Hy-Brand decision issued the NLRB's Inspector General (IG) received a hotline call raising an ethics concern based on the (never before heard of) theory that two completely separate cases can be combined together – after the fact – for purposes of determining recusals.
The IG decided that Member Emmanuel should have recused himself from the Hy-Brand decision because it somehow transformed itself into the same "particular matter involving specific parties," as a prior decision in Browning-Ferris Industries. This decision – while not binding on the Board – put the Board on notice of a significant ethics issues and they sought guidance from the DAEO.
The DAEO retroactively adopted the finding of the IG decision.
DAEO instructed the Board that Member Emmanuel must be immediately recused from further consideration or involvement in anything related to Hy-Brand. The remaining Members understood this meant that if Member Emmanuel were allowed to participate in any way (including offering a footnote explaining his objections to the ethics decisions) that they also were subject to ethics violations.
The Board requested a confirmation that the Office of Government Ethics (OGE) agreed with the decision of the DAEO. The OGE refused to issue a written decision or even discuss with then-Chairman Kaplan the decision or even whether they concurred with the DAEO decision. The DAEO repeatedly stated that the OGE supported the decision.
Based on their understanding at the time, the Board felt they had no other option than to rescind the Hy-Brand decision and to prohibit Emmanuel's further participation in any way.
Over the course of their 18-month ethics review it became clear that the OGE and DAEO's behavior during the incident were highly suspect. They misstated the legal effect of both the DAEO's authority to enforce its ethics guidance, and the OGE's flat refusal to even discuss the situation essentially eliminated any ability for Member Emmanuel to question a completely untested and outrageous legal theory.
Who watches the watchmen, indeed.
The Board's conclusion is self-evident: any process where legal ethics officers can be pressured into making politically expedient and legally suspect ethics decisions without any hope of appeal or substantive review must change. Member Emmanuel was given no due process, and he and any Board Member who dared object to the outrageous DAEO or OGE interpretation faced potential criminal liability.
One critical action item out of the report is an appeal process (detailed in Appendix 3) for the unique situations where a Board Member disagrees with an ethics determination of the DAEO, OGE or the IG. After a number of collaborative ways to resolve these situations the process includes a method for a Board Member to note disagreement with a recusal decision and preserve that argument so it can receive legal review.
As the ethics report makes clear, this situation is very unique and in the vast majority of cases Board members follow the guidance of ethics officers without any question or concerns. However, this unique situation lays bare the fact that we live in a different (dystopian?) world today. Today somebody must watch the watchmen. Which reminds me of a joke (quoted from the character Rorschach in Watchmen):
Heard a joke once: Man goes to doctor. Says he's depressed. Says life seems harsh and cruel. Says he feels all alone in a threatening world where what lies ahead is vague and uncertain. Doctor says, "Treatment is simple. Great clown Pagliacci is in town tonight. Go and see him. That should pick you up." Man bursts into tears. Says, "But doctor…I am Pagliacci.
**********************
This article ends on a sour note (hey, it's better than how Watchmen ends with a… nah, I'm not going to spoil it for you, go read it for yourself J!) However, I want to end on a thankful note. This is the season of gratitude, and I hope it reminds us to be grateful all year long. I am grateful for our incredible team here at LRI, our amazing clients, and you dear reader. Thanks for your support and your help spreading the word about our work. We are thankful for you every day of the year. Happy Thanksgiving.
**********
Union Bailout Update
As of January 21, 2020, all affidavits, correspondence, position statements, and documentary or other evidence in connection with unfair labor practice and representation cases pending before the NLRB must be e-filed via the NLRB website. Mailed or emailed submissions will no longer be accepted.
In LA Speciality Product Company, the NLRB overturned an ALJ finding that an employer's confidentiality rule and media rule violated the National Labor Relations Act. Using a balancing test articulated in The Boeing Company case in 2017, the NLRB explained that neither rule prohibited or interfered with NLRA-protected rights.
With the 2018 Janus decision, prohibiting public-sector unions from collecting agency fees from non-members, the plaintiff in the decision (Mark Janus) asked for a refund of all fees paid prior to the decision. The Seventh Circuit ruled in two separate cases on November 5th that unions have no obligation to refund fees collected before the 2018 decision.
**********
Laboring Toward 2020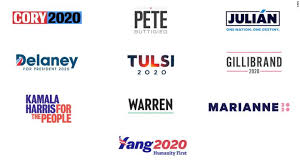 Bernie Sanders beat out Elizabeth Warren for the endorsement of National Nurses United, the country's largest nurses union. The NNU backed Sanders in 2016, and despite Warren's own Medicare for All plan, the NNU went with Sanders for 2020. This also brings to Sanders the support of the union's super PAC. Sanders, like most of the Democratic contenders, has disavowed taking funding from super PACs.  It remains to be seen if his resolve will hold.
Instead of an endorsement, Pete Buttigieg's campaign received a union instead.  His campaign staffers who have the title "organizer" were organized by the IBEW, and the campaign voluntarily recognized the effort.
Other endorsements may be slow in coming, as many unions may be waiting until the March 2020 presidential forum to be hosted by the AFL-CIO. The forum will be held in the critical swing-state of Florida.
Yet another union co-hosted forum is planned for December 7th in Iowa. The line up includes contenders Joe Biden, Steve Bullock, Pete Buttigieg, Kamala Harris, Amy Klobuchar and Bernie Sanders.
**********
AI, Technology, and Labor

AI hiring software is becoming more prevalent and those in the industry say we should get used to it. HireVue is one of the companies getting the most spotlight for its offerings with more than 100 employers, including Hilton and Unilever, now using this system. Here's how it works:
"Generally speaking, AI interviewing products combine mobile video interviews with game-based assessments. The AI platform then analyzes the candidate's facial expressions, word choice, and gestures in conjunction with game assessment results to determine the candidate's work style, cognitive ability, and interpersonal skills."
There are obvious concerns when it comes to regulating these kind of hiring practices and Illinois looks to become the first state in the US to do so. Learn more about what the Illinois Artificial Intelligence Video Interview Act seeks to address here.
In other AI news, retail warehouse operations are embracing 'cobots', or collaborative robots, to help seasonal workers with the flood of online orders.
**********
Labor Solutions Corner
LRI RightNow (our union data libraries) has released the Quarter Three Elections Review report.
Filled with charts and graphs, the review includes:
Summary of the NLRB Elections Review
Representation (RC) & Decertification (RD) Elections Summaries
Most Active Unions in RC & RD Elections
RC & RD Elections per NLRB Region
RC & RD Elections per State
RC & RD Elections per Industry
RC & RD Elections per Unit Size
Here is one of the included charts: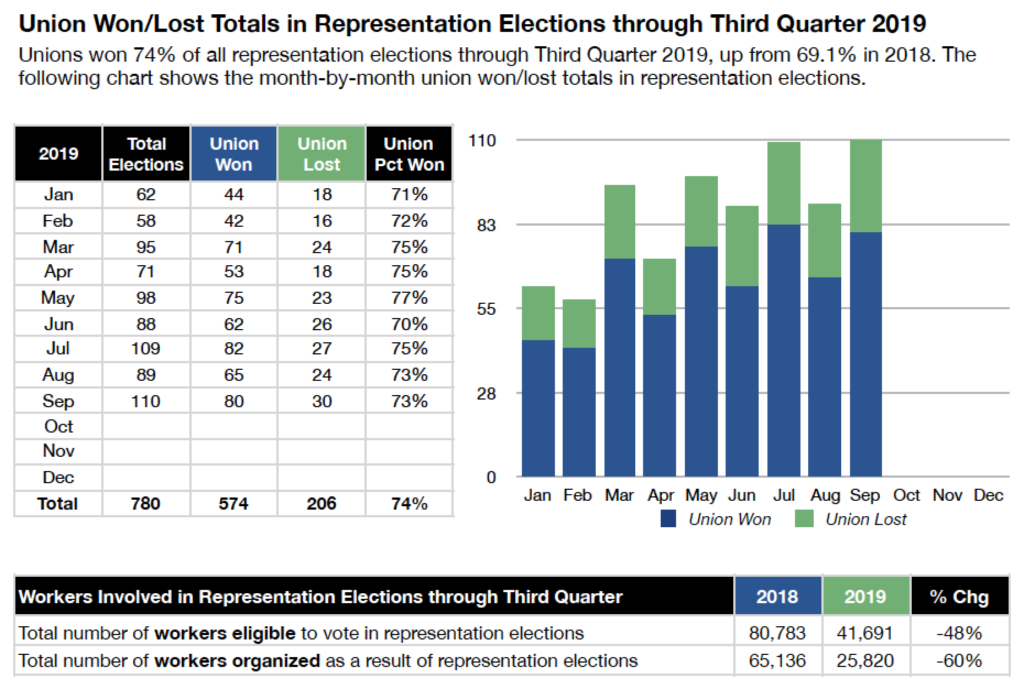 Pickup the full report for $75.
**********
Tech/Media Unions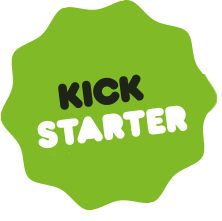 A former Kickstarter employee has launched a new project on Kickstarter that is designed to help workers unionize the tech industry. It's called "Solidarity Onboarding" and it's essentially an onboarding kit (booklet, pin, pencil, sticker) for tech workers who are interested in unionization. The booklet includes common "union busting" tactics and guides employees on how to respond.
Staff at Hearst Magazines are attempting to join the Writers Guild of America East. Hearst is one of the largest big media organizations in the country, owning publications like Esquire, Town & Country, Cosmopolitan, and Elle; and as such, would be one of the largest unionized editorial units in the media industry if it happens.
Also in media, 150 employees at NBC's digital news division have announced their intention to form a union.
Finally, we reported last month that YouTubers are looking to unionize. Click here to listen to an interview about what this group is hoping to get out of their unionization efforts.
**********
It's All Academic
Wisconsin Representative, Mark Pocan, introduced a bill this month that would officially change the classification of graduate student workers to be that of employees with the ability to unionize. This bill, if passed, would potentially block the NLRB's recent proposal to disallow graduate students and teaching assistants at private universities to organize.
Two teachers unions in Oregon are reporting sharp declines in membership and the revenue that comes with it. The American Federation of Teachers Oregon and the Oregon School Employees Association each report drops of 35 to 36 percent since Janus. Both unions have lost nearly $1 million in revenue as a result.
**********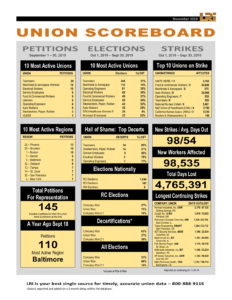 SCORE BOARD
Who are the winners (and losers) of the labor movement? Don't guess, just check the LRI Scoreboard
View this month's scoreboard (archives also located here).
Download a PDF of this month's scoreboard
**********
Union Corruption
The UAW continues to steal the headlines when it comes to union corruption these days. In the last month…
Add the American Federation of Government Employees to the list of union leadership being accused of ongoing sexual harassment. There are reportedly ten people who work for the organization that say they either witnessed or experienced inappropriate behavior by David Cox, President of AFGE. While this news is disappointing enough, what is even more upsetting is that the union reportedly told staff to keep quiet about it.
**********
Alt Labor

Alt Labor organizations, like the Restaurant Opportunities Centers United, have long been known to be an outreach arm of organized labor. Operating in the background, they have continued to escape scrutiny of the rules and disclosure requirements that traditional unions are subject to (click here to view eight such entities, including some new upstarts).
The DOL has finally decided to scrutinize these non-union unions.  A Minneapolis worker center, Centro de Trabajadores Unidos en Lucha (Center of Workers United in Struggle), was the subject of a two-year investigation after it successfully forced Target and other retailers to hire unionized janitors. Conclusion: the CTUL is a labor organization. If this finding becomes official, the organization would be treated like any other labor union, would have to start filing detailed financial disclosures and could be restricted in its advocacy activities.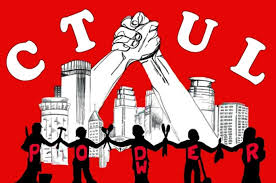 On August 15, OLMS Detroit-Milwaukee District Director, Thomas Murray, sent a letter to CTUL. The letter stated that the group has members who pay voluntary annual dues of $50 in order to be designated as "ally members" who have the right to vote on organization decisions.
According to Murray, "CTUL appears to employ multiple pressure tactics against Target and other employers to advance the interests of employees with regard to workplace conditions and actions, as well as possible employer criminal violations."
That includes holding strikes, pickets, and press conferences, displaying banners outside of retail stores, distributing fliers, and protesting shareholder meetings.
"These provisions indicate that CTUL exists, at least in part, for the purpose of dealing with employers concerning wages, rates of pay, and other terms and conditions of employment."
According to the groups bylaws, the group's purpose is to organize low-wage workers across Minneapolis.
Sound like a union to you?
**********
Gig Economy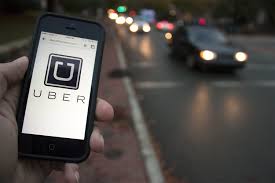 The increase in e-commerce and grocery delivery apps means that the gig workforce is making its way into the grocery industry. In fact, many grocers are bringing in on-demand labor not only to fill online orders, but also to stock shelves, build displays, and run sampling stations. And with online grocery sales expected to almost double to $38 billion by 2023, we can expect this trend to continue.
California's recently enacted bill, AB 5, which requires employers to use the ABC test when determining if a worker is a contractor or employee, has created quite a stir in the gig economy there. Proponents say that this is the way to give workers sustainability in their jobs. Opponents argue that most contractors don't actually want to be employees, as it would require them to give up a lot of the freedom they enjoy as self-proprietors.
In fact, many companies based in the region — Uber, Lyft and DoorDash — are working on a ballot measure that would exclude many of their contractors from having to be transitioned into employees.
**********
Union Pension Turmoil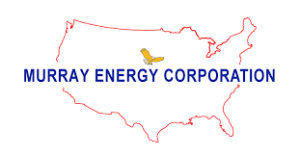 Yet another union pension plan is in jeopardy. The largest private coal mining company in the country, Murray Energy, is the eighth coal mining operation to seek bankruptcy protection. Their workforce is represented by the United Mine Workers, and Murray Energy was the last major employer contributing to the UMW's 1974 Pension Plan and Trust, which is projected to go insolvent by 2022.
Unionized workers at Pfizer rebuffed an attempt to reform their pension plan, moving from a defined benefit plan to which employees make no contributions, to a defined contribution arrangement where the final pension is determined by the contributions made by workers and employer and the investment performance. The vote may have put 800 jobs at risk.
The Michigan Regional Council of Carpenters and Millwrights receive pension benefits from the Detroit Carpenters Pension Trust Fund. The fund is in "critical and declining" status at only 34.5% funded, and projected to run out of money by 2035. Yet the fund has sunk tens of millions into risky investments, trying desperately to salvage pension benefits for the 19,600 active or retired members. One source close to the carpenters' pension fund was "shocked by how bad the real estate investments were….They were investing in some of the riskiest stuff I've ever seen in my life."
The union pension crisis isn't going away. The Teamsters just hired a former aide to Senator Chuck Grassley (R - Iowa) to lobby Grassley and other senators on behalf of the Butch Lewis Act. The bill is designed to milk taxpayers to bailout pension funds, and passed the House in July.
**********
Manufacturing/Industrial/Transport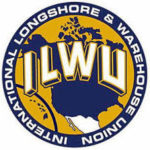 The International Longshore and Warehouse Union (ILWU) got punched hard when a jury held the national union and Portland-based Local 8 responsible for $93.6 million in damages for instigating the dockworker slowdown at Port of Portland Terminal 6. The District Judge could modify the amount up or down, and has committed to hearing from the union's lawyers before making a final decision, which could bankrupt the union.
The UAW GM strike ended as a deal was finally approved, after 40 days of walking picket lines. Even so, only 57.2% voted for the deal. GM noted that the strike is projected to cost the company over $3 billion.
After the GM deal was settled, Ford and the UAW reached a tentative agreement within a week of negotiations, believing another long, drawn-out work stoppage would benefit neither party. The deal was ratified by 56% of voters.
Next up are talks between the UAW and Fiat Chrysler. UAW Vice President, Cindy Estrada, who leads the union's FCA Department, noted recently that difficult issues remain to be solved. One of those issues is the pending Fiat Chrysler merger with French automaker Groupe PSA (Peugeot).
One of the casualties of the UAW-GM deal was the closure of three plants, including one in Lordstown, Ohio.  Less than two weeks after the deal was ratified, the plant was bought by a group called Lordstown Motors, which announced plans to create 400 union jobs to produce electric pickup trucks. The plant is expecting to begin production at the end of 2020.
**********
Healthcare
Unionized nurses at Sacred Heart Medical Center in Spokane and Providence Health and Services, voted to strike after over a year of negotiations. At issue was Providence's desire to end the current paid time off and sick leave policy, and allow the nurse to rely on the state's new taxpayer-funded paid family leave program that kicks off in 2020, a short-term disability plan and their own paid time off. Providence promotes the change as providing "greater financial security and more flexibility when unexpected needs arise," but the union doesn't agree.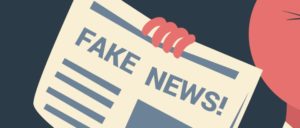 A southern neighbor encountered problems of a different kind, when a VP of HR at Oregon Health and Science University created a fake social media account to "troll" the union, allegedly disseminating incorrect information about union positions. The university apologized, and the VP was asked to resign.
A strike was averted at Mount Sinai Hospital in Chicago when SEIU Healthcare Illinois announced the reaching of an agreement with the hospital for the 400 or so employees.
The vote count at Cabell Huntington Hospital in West Virginia saw 60% of the nurses voting in favor of representation by SEIU 1199, out of the 858 who participated in the election. As the reason for organizing, nurses cited short staffing, mandatory overtime and changes, particularly to insurance, since the merging of Cabell Huntington and St. Mary's Medical Center.
**********
Minimum Rising
One of the most common arguments against an increased minimum wage is that it's not actually going to accomplish what it is purportedly setting out to do. That is, achieve more overall income for low wage workers. That's because while the minimum wage may increase, the hours may decrease.
This is exactly what is reportedly happening at certain Target stores.
Last spring, the company announced its plan to boost minimum wage to $15 an hour by 2020; but since implementation began, some workers are seeing a decrease in hours — so much so that they no longer qualify for benefits.
**********
Right-to-Work
A "settlement bar" is an unofficial NLRB doctrine that can block workers, for a period of time, from exercising their right to hold a decertification vote from their union. This usually comes after the union has filed some kind of action themselves with the Board that demands a certain period of time to fully play out.
Unfortunately, unions can utilize something like an unfair labor practice charge against the company as a tool to hold a rumored decertification election at bay, which is exactly what happened with Robert Gentry's attempt to hold a decert back in August 2018.
Last month, the NLRB ruled in favor of Gentry and National Right to Work Legal Foundation, granting him the right to move forward with his attempt to decertify the Food and Commercial Workers.
In another win for workers, the NLRB Region 19 has charged Unite Here Local 8 with a failure to inform employees of their rights to reduce membership and dues to the union, should they so choose.
**********
Labor Around the World
The United States-Mexico-Canada Agreement is, seemingly, inches away from securing the changes everyone has been waiting on in order to put this new legislation into action. What's the last little hold up? Labor Unions. Before Pelosi will announce a deal, she wants confirmation that the AFL-CIO won't oppose it.
In Canada, the Food and Commercial Workers union is focused on a constitutional challenge that would allow the unionization of workers in the cannabis industry. In 2016, the Ontario Labour Relations Board ruled that the cannabis industry was agricultural and thus covered by the Agricultural Employees Protection Act as opposed to the country's Labour Relations Act.
Volkswagen's plan to build a billion dollar factory in Turkey is on hold pending labor's approval. The labor unions say that they will continue to withhold approval as long as violence continues within the region. Meanwhile, they are also blocking economic expansion.
Protests and discontent are widespread across many Latin American countries. From Columbia to Chili, Bolivia, Nicaragua, Haiti, and Dominica, the defining theme is an uneasiness with the governing party.
In Mexico, longtime Railway Workers' union boss, Victor Flores Morales, stands accused of embezzling 1.5 billion pesos. Other charges include fraud, illicit enrichment, extortion, and involvement with organized crime.
Dutch trade unions are seeing their lowest membership numbers since 1988. Unions lost over 100,000 members in just the last two years.
**********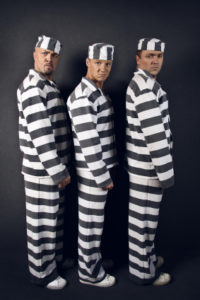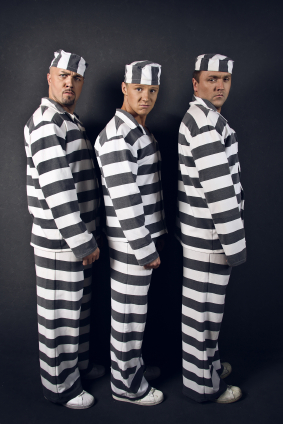 Sticky Fingers
Brian Arnold – USW:  $33,000
James Young – AFT:  $7,050
Deloistine Williams – USW:  $13,205
Jeffrey Phillips – IAM:  $1,000
Orville Merritt – LIUNA:  $46,000
Jeffrey Pietrzyk – UAW:  $123,000
Shannon Pemberton – IUPAT:  $6,403
Current charges or sentences of embezzling union officials:
http://nlpc.org/index.php?q=union-corruption-update
**********
Labor Relations INK is published semi-weekly and is edited by Labor Relations Institute, Inc. Feel free to pass this newsletter on to anyone you think might enjoy it.
New subscribers can sign up by visiting: https://lrionline.com/free-stuff/newsletter-signup/
If you use content from this newsletter please attribute it to Labor Relations Institute and include our website address: http://www.LRIonline.com
Contributing editors for this issue: Phillip Wilson, Greg Kittinger, and Meghan Jones
You are receiving this email because you subscribed to receive our labor relations newsletters and updates. You can manage your email preferences by clicking the link at the bottom of any of our email communications.
NOTE: if you are using older versions of Internet Explorer, read the text version, as the html may not load properly. We recommend upgrading to the latest version.