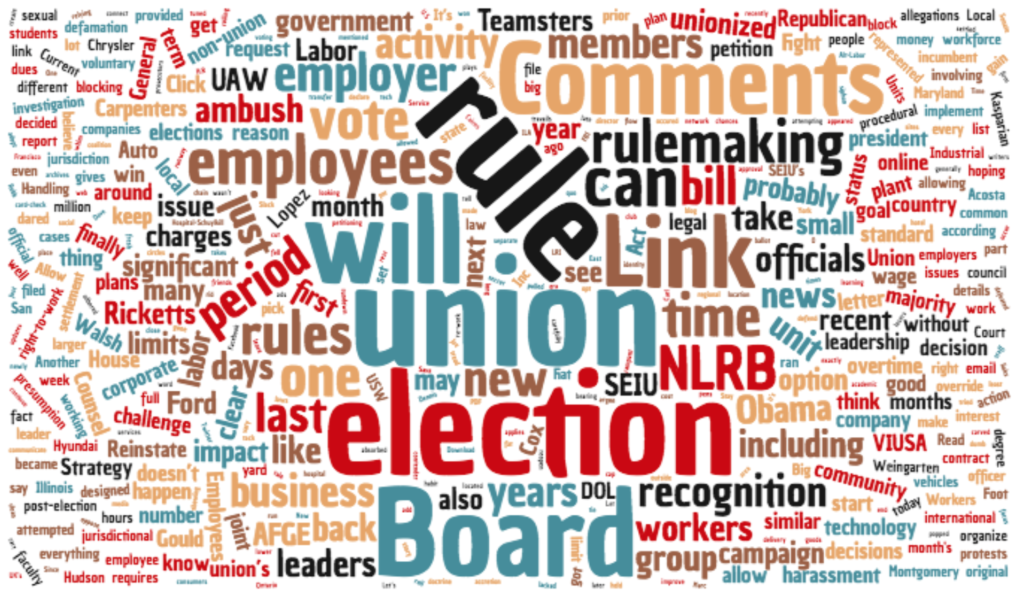 In this issue:
Troubled Waters
A Tale of Micro Units
Shoot Yourself In The Foot
Insight, SEIU Watch, Scoreboard and more…
The bottom of each story contains a link to the individual post on our site.
**********
Labor Relations Insight by Phil Wilson
Learn the rules like a pro, so you can break them like an artist.

Pablo Picasso
We finally have a full, Republican-majority National Labor Relations Board! And a Republican General Counsel! That's the good news.
The bad news? The excitement will wear off in about 2 weeks, when Chairman Phil Miscimarra's term ends. Then we'll be back to a 2-2 tie at the NLRB. As you probably know, the Board traditionally does not overturn significant precedent without all 5 members voting. While that wasn't exactly adhered to in the last administration, it still generally applies.
As I mentioned in my last article I am looking forward to the new Board and General Counsel. But chances are good that it will be at least a few more months before we have a solid 3-2 Republican majority in place. Then it will take a little more runway before they can start turning back 8 years of decisions. What can they do in the meantime? A lot.
This Board can learn a lot from the Obama Board. Let's start with rulemaking. It's true that rulemaking takes a while to get rolling. This is why it's the perfect thing to concentrate on during this period while we are waiting for another Board member to get nominated and confirmed.
The NLRB historically has steered clear of rulemaking. They've only engaged in rulemaking a handful of times over the last 80+ years. But the Obama Board engaged in significant rulemaking efforts, including its ambitious ambush election rule. The new Republican Board should learn from this example in three ways.
First, there is no reason to steer clear of this important agency power. Rulemaking, unlike the traditional decision-making process, is much harder to challenge or reverse. While several Obama-era rules were effectively challenged, many survived legal challenge (including the ambush rule). And once a rule is final you can only get rid of it by going back through the rulemaking process a second time.
Contrast this with Board decisions. These are subject to reversal the next time a case comes up presenting the same issue. This constant back-and-forth of key precedent is one of the most aggravating aspects of the NLRB. Rulemaking will help create more certainty for businesses, employees and unions.
Second, now is the time. A number of Obama-era rules got shut down through the Administrative Procedure Act, which allows Congress to revoke rules within a limited period after they've gone into effect. That's why it is critical that these rules happen sooner rather than later.
Third, keep each rule limited in focus. It is tempting for agencies to overreach with their rulemaking efforts (like with the overtime rules). I think agencies should think about rulemaking like investing: spread small bets. It is true that this probably consumes more resources in the short term, but it makes each rule enacted more likely to stand on its own and limits any problems if any one rule is overturned by court action.
What rules should the Board consider? I thought you'd never ask! Here is my list, in rough order of priority. Your mileage may vary, but any of these would be a great start (and a way to gain back ground lost in the first year of the Trump Board, which may as well be called the last year of the Obama Board).
Minimum election period. While overturning the ambush election rule is a "must do" item (see number 6 below) the primary goal and impact of that rule was to cut election periods. However, that rule didn't actually enforce a shortened election period, that was just the impact. This new rule would simply say, no matter what procedure happens leading up to it, no election conducted by the Board will occur less than 60 days after a petition. That is the common period provided for other "special elections" in local and state government elections. You could also pick 42 days (the target prior to the ambush rules). This rule gives employees a solid period of time to consider unionization (or decertification) before a vote.
Allow petitions after voluntary recognition. Remove the presumption of majority status whenever an employer voluntarily recognizes a union. This gives employees who object to recognition the opportunity to have the question settled by a secret-ballot election instead of a backroom deal between a union and an employer (who normally only agrees under significant pressure). Another option would be to eliminate voluntary recognition altogether, but that probably requires a statutory change.
Limit "blocking" charges. In most cases today Board regions will block an election any time a union files an unfair labor practice charge prior to an election. It doesn't happen every time, but the presumption is that it is the union's option to block the vote. This is often abused and disenfranchises thousands of voters every year. Instead the Board should adopt a rule that only allows an election to be blocked in cases where the union can show that a fair election is impossible. The Board can still impound ballots post-election, but I would also limit the period of time they can be held to something like 60 days post-election which is more than enough time to investigate serious charges of election misconduct.
Appropriate unit. Reinstate that the appropriate unit standard only requires a community of interest, not a showing of an "overwhelming community of interest"; also make clear that micro-units or members only units are presumptively invalid.
Joint employer. Reinstate the "actual control" standard for a finding of joint employer, and clarify that in no case will a franchisor-franchisee relationship be found evidence of joint employer.
Undo the ambush election rule. People should know who is in – and out – of their bargaining unit before they vote in an election. Much of the procedural additions are designed to speed up elections (handled by number 1 above) but reversing many of the procedural changes should happen too.
Jurisdiction limits. These haven't changed in decades. Raise the jurisdictional limits to cover larger employers who actually have a significant impact on interstate commerce. If possible peg these jurisdictional limits to go up automatically with inflation. While you're at it decline jurisdiction over people like football players, student assistants, home care aides, and tribal commercial enterprises.
Weingarten only for unionized companies. This rule simply clarifies the current law, that non-union employees do not have the so-called Weingarten right for an employee witness in disciplinary meetings.
Allow withdrawal of recognition. Reinstate the rule allowing employers to withdraw recognition when they have a good faith doubt about a union's majority status.
Consider corporate campaign activity "picketing" and allow employer to file RM petition after 30-days of activity. Another common abuse today is corporate campaign activity that drags on for months or even years. This rule would allow the company to file an RM petition seeking an election after 30 days of such activity. This option is already part of the statute, but non-picketing activity (or non-recognitional protests) don't count. This rule would help clear up confusion on that point. If any protest activity has, as part of its goal, representation of employees (like the "Fight for $15 and a Union" protests) it is for recognition and should be capped.
How about you? What other rules would you add to the wish list? Let us know in the comments!
**********
Union Bailout Update
As was expected, Peter Robb was confirmed as the NLRB General Counsel early this month. The Senate vote fell along partisan lines, and it is anticipated that Democrats will take a more aggressive stance once Phil Miscimarra's replacement nomination comes to the fore, when his term expires next month.
In a hearing before the House Education and Workforce Committee, DOL secretary Alex Acosta intimated that his department may begin regulating worker centers, finally treating them as the union front organizations that they are. If so, the Labor Management Reporting and Disclosure Act (LMRDA) would require them to disclose their financial activities, finally allowing Americans to see just who is funding these groups.
Employers hailed the summary judgement granted by Texas judge Amos Mazzant blocking Obama's overtime rule. Now the DOL is appealing the ruling. The Trump administration has indicated it plans to rewrite the rule, and the DOL seeks to maintain the ability to establish overtime regulations. Secretary Acosta has indicated his belief that the original threshold set by the Obama version of the rule was much too high, and that somewhere around $33,000 may be reasonable.
Democratic members of Congress have introduced a bill aimed at saddling taxpayers with the bailout of the Teamsters Central State Pension Plan and 200 other multi-employer pension plans in danger of insolvency in the next 10 years. The bill would allow the Treasury Department to issue bonds to finance loans to distressed pension plans.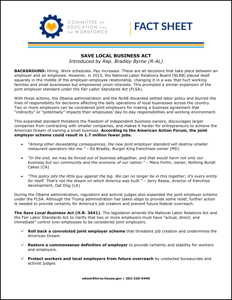 The House of Representatives passed a bill designed to roll back the Obama era joint employer standard. Click on this link if you are interested in a fact sheet, bill summary, or a copy of the bill, called the Save Local Business Act (H.R. 3441).
**********
Troubled Waters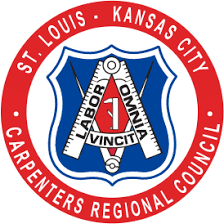 "Union dues are being appropriated, stolen, embezzled and converted from the union coffers to inflate the pensions of Carpenters' officials without the consent of the union members." So says Jonathan Gould, floorlayer and former compliance officer for the St. Louis-Kansas City Carpenters' Regional Council.  A legal fight is playing out in St. Louis Circuit Court, as Gould's lawsuit names as defendants seven union leaders and the entire Carpenters' council, which represents 34 locals with about 22,000 members in Kansas, Missouri and Illinois. Terrence Nelson, the incumbent council leader that Gould dared to challenge in a 2014 election, filed a countersuit claiming defamation. Gould was fired, and claims it was because he dared to expose the council's corruption.
A similar situation is brewing in California, when Vons employee Chris Lopez sent an email to about 40 United Food and Commercial Workers officials, including international president Anthony "Marc" Perrone, calling for an internal union investigation and audit of San Diego labor leader Mickey Kasparian. Hours after sending the email, Lopez received a letter from a law firm accusing him of defamation, and of misusing "proprietary" contact information. Lopez's concern stems from 3 other pending lawsuits aimed at Kasparian. Said Lopez about the recent action, "I think it's a reasonable request for a union member who pays union dues — not only to Local 135 but to the international union — that there be … some sort of investigation. And that's the only thing I ask for, and I got that threatening letter."
The American Federation of Government Employees (AFGE) ran afoul of the courts when it attempted to oust a contender to the incumbent AFGE president. Eugene Hudson Jr., the Secretary Treasurer and 2nd highest official in the union, upset the apple cart when he challenged president J. David Cox Sr., and the union attempted to remove him for spurious reasons when he became a political threat to Cox. U.S. District Court Judge James E. Boasberg ordered Hudson reinstated, and in his opinion provided a sharp rebuke to the union leadership. Hudson's drama is just one of many simmering at AFGE, involving Cox either protecting errant leaders, or ousting others who have threatened him politically.
In addition to SEIU's recent sexual harassment travails, AFL-CIO's chief budget officer and assistant to Trumka, Terry Stapleton, has resigned amidst similar charges. Additional revelations have come to light about abusive behavior during the 2016 election in Pennsylvania. Current and former AFL-CIO employees say leaders shouldn't be shocked by the recent allegations. According to them, in 2015 an external consulting group prepared a report for the organization that related staff accounts of "rampant" sexual harassment and discrimination. The report was never distributed and only a handful of people were allowed to see it.
**********
A Tale of Micro Units
Precision Castparts, a Portland manufacturer for the aerospace, medical, nuclear and other industries, had successfully defeated several attempts to organize their workforce over the last few years. The Machinists union decided to take a different tack, and carved out a small unit - re-work welders. They won the election 54-38, but the company, who appealed the original decision of the stand-alone unit and was rebuffed in September, is appealing again to the newly constituted NLRB, hoping for a different outcome.
**********
Shoot Yourself In The Foot

Not everyone has the option that Joe Ricketts chose, but unionistas would probably do well to tread more carefully. Ricketts owned the news websites DNAinfo and Gothamist, and when writers and editors in the New York offices unionized, Ricketts shut down the web sites, putting 115 newsroom workers across the country out of work.
If an owner completely closes a business - not just a portion of the business, and doesn't reopen a similar business - he/she has the legal right to do so for just about any reason whatsoever.

When the journalists had first tried to organize in the spring, Ricketts had warned them in a letter, "As long as it's my money that's paying for everything, I intend to be the one making the decisions about the direction of the business." Apparently they didn't take him at his word.
In a larger corporate setting, the consequences can be devastating even if the company doesn't close. Dave Sussman shares this tale of what happened when one small group within a national chain hotel decided to unionize. In the end, he was forced to take his business elsewhere.
**********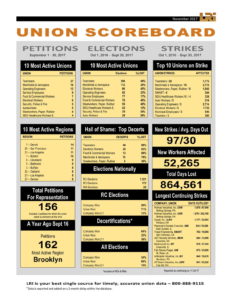 SCORE BOARD
Who are the winners (and losers) of the labor movement? Don't guess, just check the LRI Scoreboard
View this month's scoreboard (archives also located here).
Download a PDF of this month's scoreboard
**********
SEIU Watch
Employees at Lehigh Valley Hospital-Schuylkill East are petitioning the NLRB to overturn a decision made by Dennis Walsh, an NLRB regional director. Walsh approved a request by the Service Employees to declare all workers at the non-union facility members of SEIU. The decision occured after the hospital network approved the transfer of unionized employees to the non-unionized location.
In his approval of SEIU's request, Walsh used the doctrine of accretion in which "non-union employees bearing 'little or no separate group identity' from a company's unionized workforce are absorbed into a union without a traditional secret ballot election or card-check campaign." Stay tuned for updates on how this plays out for the workers at Lehigh Valley.
In other SEIU news, harassment allegations continue to flow in. Click here for a rundown.
**********
Alt-Labor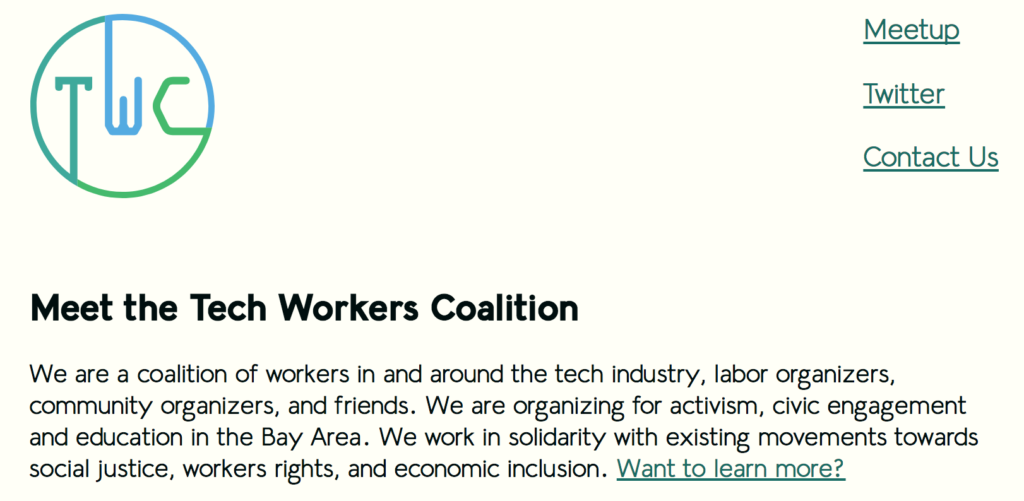 A new coalition of "workers in and around the tech industry, labor organizers, community organizers, and friends" has popped up in the San Francisco area.
The group is relying heavily on social media to connect and communicate, including Slack, Facebook, Twitter, a blog, and their own "learning club."
**********
It's All Academic
Big Labor has a habit of attempting to defend the status quo against technology or other innovation that will improve the delivery or lower the cost of goods and services to consumers. A fresh example appeared in academic circles recently over the implementation of online degree programs run outside the university through a subcontractor.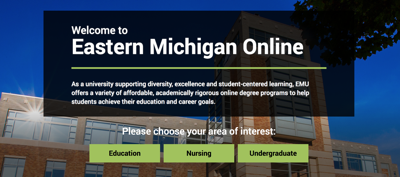 Eastern Michigan University has a contract with Academic Partnerships to recruit students for online degrees. EMU's faculty unions oppose the partnership and are currently running ads against it. They argue that the more students who opt into these online degree programs, the less "business" for university faculty.
**********
Successorship Slip-up
VIUSA, Inc., ran aground due to a failure to properly navigate successorship issues, causing an NLRB negotiated settlement of $21.6 million on behalf of the Teamsters. At issue were a group of yard workers at a Ford plant, employed by Auto Handling, Inc. and represented by the Teamsters. They were laid off during a temporarily plant closure. When the plant reopened, VIUSA, in order to underbid Auto Handling for the yard work, informed Ford that its employees would be represented by the UAW using its tier 2 wage scale. Ford awarded the contract to VIUSA, and the Teamsters filed a complaint leading to the settlement.
Successorship issues can be tricky. Read the full article for more details.
**********
Fight for $15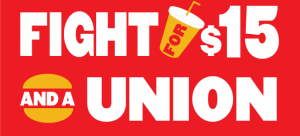 Early this month, Montgomery County Council, one of the largest and most affluent jurisdictions in Maryland, voted unanimously to implement a $15 minimum wage beginning in 2021. This makes Montgomery the first and only jurisdiction to enact its own wage mandate in the state of Maryland.
Fight for $15 had another big win in Ontario, as it became the first province in Canada to institute the raise. With that win, and as traction begins to gain in Alberta and British Columbia, the debate over economic impact heats up between Canadian economists and businesses. Read more here.
**********
Right-to-Work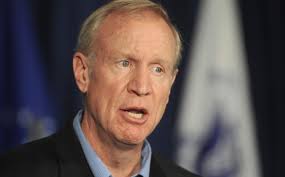 Gov. Bruce Rauner had a big win late last month when the Illinois House failed to override his veto of a bill that would have prohibited right-to-work laws involving local municipalities. The vote was expected to be a nail-biter considering some of Rauner's recent renegade actions–primarily passing a bill to publicly fund abortions. As you can imagine, this turned off some of his more conservative base. Nonetheless, he pulled through by a small margin (dems only lacked one more vote to override) and right-to-work will remain intact.
**********
Auto Workers
Four months ago, news broke that a couple UAW leaders allegedly worked with Fiat Chrysler officials to siphon money–millions, in fact–out of one of the union's training funds. This money was then used at the whim of the those involved, "buying everything from luxury vehicles to $35,000 Mont Blanc ink pens." The bigger goal by Fiat Chrysler execs, according to prosecutors, was to keep UAW officials "fat, dumb and happy" so as not to interfere with the company's mission.
One has to wonder if Ford and GM leadership were hoping to accomplish the same thing. Turns out, the FBI has reason to believe this scandal extends to the rest of Detroit's Big Three. Time will tell.
Meanwhile, the union must pick new leadership. This week, local union leaders from around the country will meet to choose a slate of new UAW officers, who will then campaign until the official vote in June.
**********
Labor Around the World
Since the UK's vote to leave Brexit last year, many have been left wondering what the country will do to keep their economy in balance. Wonder no more. Just a few days ago, the UK government unveiled their new Industrial Strategy. The plan focuses heavily on technology. In fact, according to diginomica.com:

"The Strategy aims to make the UK the 'most innovative nation by 2030" and has set up an Industrial Strategy Challenge Fund, which will see the government invest 725 million euro over the next three years in areas such as robotics, AI, clean and flexible energy, driverless vehicles and space technology."
Click here to dive into the details.
In Korea, Hyundai Motor Co. is preparing to implement a cap on working hours. This, after the government initiated a push to limit working hours to 52 per week. Experts believe that if Hyundai follows through with the plan, more companies in the industry will follow suit.
**********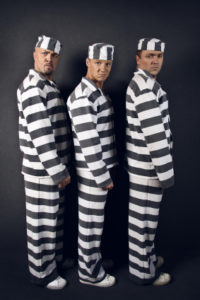 Sticky Fingers
Current charges or sentences of embezzling union officials:
Gordon Cairns – USW: $63,999
Richard Coldren – USW: $30,639
Paul Moe – ILA: $500,000
Elizabeth Merrill – UGSOA: $1,051
Carl DeRenzis – IUPAT: $53,281
Latasha Wilson – AFGE: $58,150
http://nlpc.org/index.php?q=union-corruption-update
**********
Labor Relations INK is published semi-weekly and is edited by Labor Relations Institute, Inc. Feel free to pass this newsletter on to anyone you think might enjoy it.
New subscribers can sign up by visiting: https://lrionline.com/free-stuff/newsletter-signup/
If you use content from this newsletter please attribute it to Labor Relations Institute and include our website address: http://www.LRIonline.com
Contributing editors for this issue: Phillip Wilson, Greg Kittinger, and Meghan Jones
You are receiving this email because you subscribed to receive our labor relations newsletters and updates. You can manage your email preferences by clicking the link at the bottom of any of our email communications.
NOTE: if you are using older versions of Internet Explorer, read the text version, as the html may not load properly. We recommend upgrading to the latest version.