In this issue:
NLRB member finally nominated
Union popularity vs. business
Robots filling orders
Sectoral bargaining coming?
Scoreboard, Insight, Sticky Fingers and more…
**********
Labor Relations Insight by Phil Wilson
Save the date: On June 24th I'm presenting The PRO Act Pivot. The point of this webinar isn't hand-wringing over this terrible legislation. Instead, we'll focus on the practical steps you should be taking NOW to both anticipate the PRO Act and situate your company to respond to a completely new labor environment. You're probably asking yourself whether I think the PRO Act is going to pass this year. Join me on the webinar to understand why that's the wrong question.
Biggest labor news this week: Joe Biden (finally?) nominated Gwynne Wilcox to become a Member of the National Labor Relations Board. If confirmed by the Senate Wilcox will join Board Chair Lauren McFerran as the second Democrat Board Member.  The Board will remain a Republican majority until later this year when Bill Emmanuel's seat opens up in August.
Wilcox is a union-side attorney with the law firm Levy Rattner and she serves as associate general counsel to the largest SEIU local. In addition, she sued McDonald's on behalf of Fight for $15. This work will present some recusal issues similar to the ones Democrats raised against Bill Emmanuel, and I would expect Republicans in the Senate to raise these issues during her confirmation.
Given the speed with which the Administration attacked labor issues – especially the unprecedented sacking of Peter Robb and Alice Stock during his first week in office – I've been surprised at how long it took to nominate a new Democrat Member to the NLRB. I suppose one reason for the delay is that one additional Democrat doesn't really make a big difference at the Board right now. Until that third seat opens up there can't be a Democrat majority (or even a tie vote). The Biden team may have wanted to keep the Senate focused on nominations that matter right away. But there aren't a lot of days on the Senate calendar between now and August when this seat will matter a lot. It makes a lot of sense to fill it now.
Direct elections for the UAW? The UAW is under a lot of pressure to switch to direct elections for its membership. Part of the consent decree that allowed the UAW to avoid federal trusteeship requires a referendum of all members to decide whether to switch to direct elections. As of now there is no date set for the referendum. This is seen as a potential solution to the horrible corruption scandal that recently resulted in convictions of 12 UAW officers, including 2 former presidents.
Most voters in union elections are told "you are the union" and you get to select your union leaders. In most unions this statement is completely false, and the UAW is a great example. The UAW and many other unions "elect" officials indirectly with slates of candidates that are basically hand-picked by top leaders who know will keep them in office. If a local gets out of line and selects leaders the International doesn't like then the International just trustees the local and inserts their supporters into leadership. And what about the "yous" that are the union? They don't get to say squat.
Direct elections aren't some silver bullet to solve union corruption. The Teamsters (who were so corrupt that they were put under federal trusteeship for over 30 years) were forced to switch to direct elections. Nevertheless, they had famous election corruption scandals while under trusteeship – including the first directly elected "reform" President Ron Carey. Even the last election for International President was a head scratcher. James Hoffa Jr. lost his election in US locals only to have his bacon saved by a late surge of support from Canada.
Union popularity at an all-time high relative to business? This tweet and the underlying research is pretty eye-opening. Unions have been gaining in popularity over the last few years. But this is the first chart I've seen that plots union support against company support. The gap is as wide as it's been since the 1960's and generally union and company support tracked pretty closely. This is the first time there's been a huge gap between them.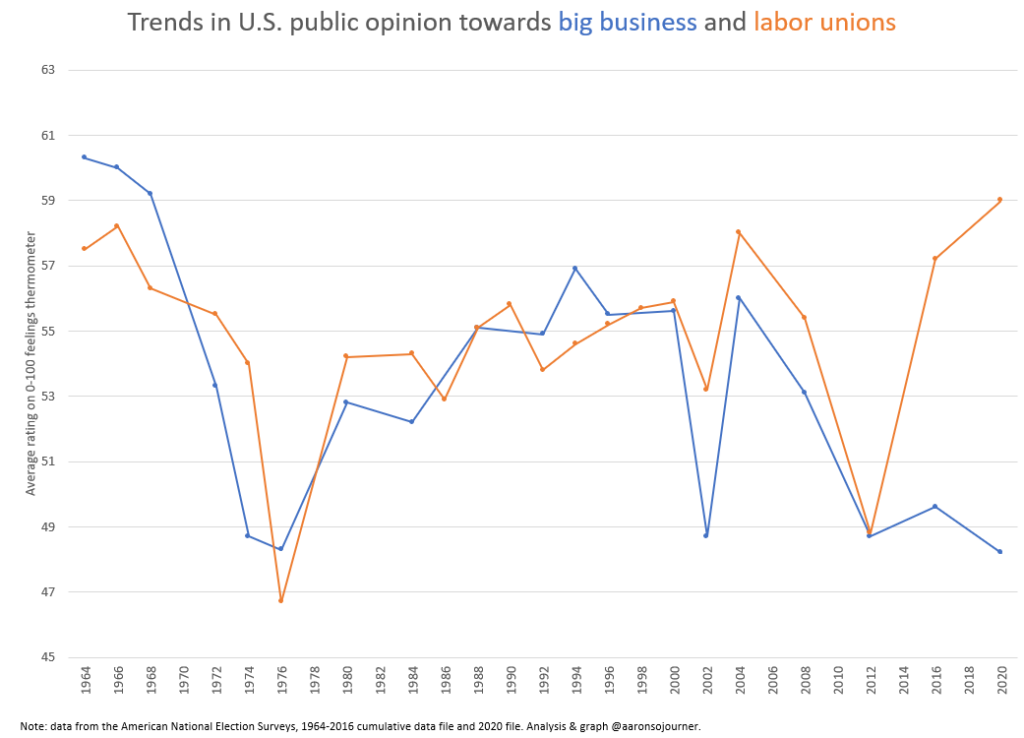 What does this mean for union elections? I will say that in general I think this research maps pretty well to the campaigns we've been involved in over the last year. And it means that union messages (even ones like the "you are the union" one we talked about above) just seem to hit with more credibility than they have before. Employees don't start from a place of trusting company leaders like they may have in the past. They are more willing to trust the idea of a union, even in spite of (mountains of) evidence that shows union promises don't usually play out as advertised. That makes the campaign environment that much harder – which is another good reason to make sure you are keeping your company Left of Boom.
**********
Union Bailout Update
The decertification contract bar doctrine will remain in place. Last summer the NLRB invited parties to the Mountaire Farms case, along with other interested organizations, to comment on whether the board should eliminate or modify the contract bar. The board decided to do neither.
The board also determined it has no jurisdiction in the realm of presidential appointments, and will stay out of the deliberation of whether or not former NLRB General Counsel Peter Robb's removal by President Biden was legal.
The board is continuing to default to online meetings for hearings, citing covid-19 as the cause. It is unclear how far the U.S. will have to pull out of the pandemic before in-person meetings will resume.
In one bit of good news from the board, it determined that company proposals seeking significant concessions don't in themselves violate a duty to bargain in good faith. In Universal Health Services, Inc., the union profanely disparaged the companies proposals and often failed to present any counter-proposals. When the company withdrew recognition of the union due to an employee petition from the bargaining unit and implemented its proposals, the union filed an unfair labor practice which an administrative law judge upheld. The company then appealed to the NLRB, and the board found for the company.
The board may be planning to jigger the procedures in backpay determination cases. Anyone wishing to file briefs expressing views on these issues can do so by June 7, 2021, via the NLRB's e-filing system.
In attempting to prove himself "America's most pro-union president ever," Biden has announced a White House Task Force on Worker Organizing and Empowerment. The Task Force is required to make recommendations within 180 days on two key issues:
How can existing policies, programs, and practices be used to promote worker organizing and collective bargaining
What statutory, regulatory or other changes are needed to achieve the administration's pro-labor goals?
The Health, Education, Labor and Pensions Committee tied 11-11 in advancing Jennifer Abruzzo as General Counsel at the NLRB. The appointment will now face a full senate vote just to discharge the nomination to a confirmation vote.
For your viewing pleasure (if you're having a hard time falling asleep tonight), here is a recording of a webinar from Cornell University featuring former Labor Secretary Tom Perez on the PRO Act.
**********
Covid-19
The number of states who have cancelled or plan to cancel the federal unemployment benefits by June is up to 24. Good news for employers who have reaped the unintended consequences of workers preferring the coach and government largess to a job.
OSHA has matched the CDC's recommendation to allow fully vaccinated workers to forego a mask at work. However, employers must still remain consistent with any remaining state and local mandates.
The key issue now revolves around vaccination rates. Data shows that black and hispanic employees have more concerns about missing work due to getting or recovering from the vaccine. Here are a few ideas to boost the rate of vaccinations in your workforce.
Some employers are requiring vaccinations, particularly in healthcare. Pennsylvania Health System in Philadelphia is an example. In unionized facilities it may not be quite so simple, and such a move may require negotiating with the union.
New York Governor Cuomo signed into law on May 5th the HERO Act establishing a list of covid-19 safety requirements. Once the New York State Department of Labor has developed an Airborne Infections Disease Prevention Standard and model plans per industry, employers will then be required to either adopt the appropriate plan or present one of their own that meets or exceeds the standards.
**********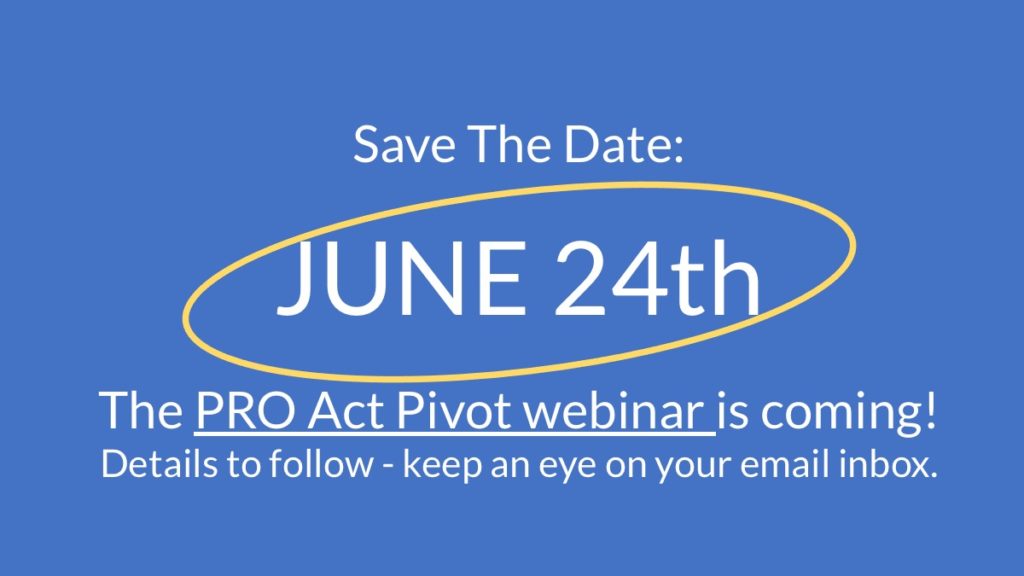 **********
AI, Technology, and Labor
The Washington Post put out a fantastic article this month about the effects of Covid-19 on automation and the workforce. From the article:
"The United States today is producing roughly the same amount of goods and services as before the coronavirus pandemic – but with 8.2 million fewer workers…"
Despite the fact that automation is playing a larger role in the workplace, many experts want to make it clear that robots are not taking jobs from people; rather, automation is "allowing companies that can't find enough workers to fill orders they otherwise would have to turn down."
Even as the use of robots increases, workers will be needed to write code, build, operate, maintain, and repair them.
**********
Tech/Media Unions
News media unionization has been steadily increasing for the past few years and 2020 was no different, with more than 1,800 journalists joining the NewsGuild and Writers Guild of America. This number is up from 1,500 in 2019.
A few years into its membership boom, and the NewsGuild is running into a problem though – they're running out of money. Even though the union's membership numbers have increased, its dues income is still a bit behind. Unions don't start receiving money from new members until the first collective bargaining agreement is passed.
The Guild has been running a deficit since 2017, with reserves dropping lower and lower each year. Now, to keep up with its organizing efforts, the union would like to raise dues for its current dues-paying membership.
This month journalists at Forbes and The Kansas City Star announced their intent to organize and Gannett Papers in New Jersey voted to join the News Guild of New York.
**********
Union Corruption
An AFSCME local has been placed under "emergency administratorship" after its local leadership has repeatedly been unable to make dues payments to the International. This means that the International is going to run the show for a bit while they figure out what local leadership has been doing with its members' money.
The former president of the Michigan Union of Healthcare Workers pleaded guilty last month to embezzling $140,498 from his union. Word on the street is that much of that stolen money was spent on personal jet travel.
Also last month, the former president of the Carpenters and Joiners Local 926 was convicted of multiple counts for soliciting bribes from hundreds of prospective members.
**********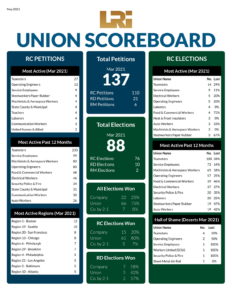 SCORE BOARD
Who are the winners (and losers) of the labor movement? Don't guess, just check the LRI Scoreboard
View this month's scoreboard and download a PDF (archives also located here).
**********
It's All Academic
The Auto Worker union continues to expand its presence outside the auto industry, reportedly now representing nearly 100,000 academic workers nationwide; and they just added 10,000 more to that list. Researchers with the University of California have submitted signed cards to join the UAW and are asking for voluntary recognition from the college.
Also in the last month, Harvard agreed to cut the UAW a check for $60,000 in order to settle a dispute over dues deduction in 2020.
**********
Gig Economy
New York State is about to see new legislation that essentially proposes sectoral bargaining for gig workers.
This is ostensibly a way for gig workers to get more protections without being classified as full-time employees. Also, unions get more members. As the legislation has not yet officially been proposed, the details are still unclear. But if passed, the legislation will allow gig workers to unionize, and then the union can bargain with the state to set precedents for industry workers in the region (sectoral bargaining).
In California, the 9th U.S. Circuit Court of Appeals ruled that truck drivers do fall under California's gig economy law and should be classified as full-time employees of companies instead of independent contractors.
**********
Healthcare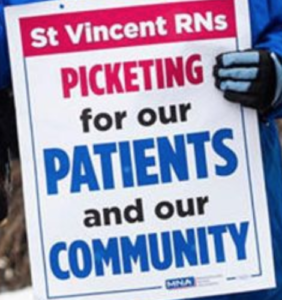 Connecticut's long-term care employees threw down the gauntlet earlier this month, threatening to take 3,400 workers out of 33 nursing homes on strike. Governor Ned Lamont's administration reached an agreement with union leaders and several of the nursing homes operators that includes $267 million in state funds to help pay for wage increases, averting strikes in 26 of the facilities.  Strike notices are still pending at other facilities. District 1199 New England, SEIU, is behind the labor action.
Here is the status of eight other strikes or pending strikes initiated during the pandemic, including an update on St. Vincent's in Massachusetts and two long-running strikes that began in December.
**********
Logistics/Manufacturing
UAW membership at Volvo and Nexteer are both struggling to feel heard by their representatives as UAW leaders try to ram through collective bargaining agreements that the membership does not support.
The Auto Workers have also been busy voicing opposition to Ford and GM's recent proposed joint ventures into electric vehicle operations. More details here.
**********
Alt-Labor
The American Prospect has created a webpage housing nine different articles all about Worker Centers, from a pro-union perspective. You may find it useful background research.

**********
Minimum Rising
Federal contractors will be required to start paying workers $15 per hour by March 2022, per President Biden's recent executive order. Many businesses that receive federal contract work already pay more than $15 an hour. The people most likely to be affected by this are those who do service in federal buildings (cooking, cleaning), call center staff, etc.
Chipotle has also announced an increase in wages to average around $15 per hour (with starting pay between $11 and $18) by the end of June.
**********
Labor Around the World
Labor groups in the US and Mexico have filed the first labor law violation under the United States-Mexico-Canada-Agreement (USMCA) against Tridonex, an auto parts factory in Matamoros, Mexico.
Tridonex is a subsidiary of Cardone Industries Inc., based in Philadelphia. More details here.
**********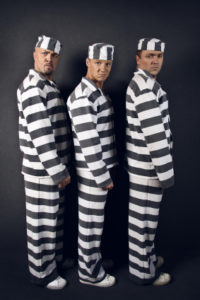 Sticky Fingers
Current charges or sentences of embezzling union officials:
Stacey Shaw – IBEW:  $2,000,000
Scott Merritt – Ironworkers:  $50,851
Sal Tagliaferro – UBC:  $140,000
Hasan Zehdeh (update):  NUHW:  $140,4989
http://nlpc.org/index.php?q=union-corruption-update
**********
Labor Relations INK is published semi-weekly and is edited by Labor Relations Institute, Inc. Feel free to pass this newsletter on to anyone you think might enjoy it.
New subscribers can sign up by visiting: https://lrionline.com/free-stuff/newsletter-signup/
If you use content from this newsletter please attribute it to Labor Relations Institute and include our website address: http://www.LRIonline.com
Contributing editors for this issue: Phillip Wilson, Greg Kittinger, and Meghan Jones
You are receiving this email because you subscribed to receive our labor relations newsletters and updates. You can manage your email preferences by clicking the link at the bottom of any of our email communications.
NOTE: if you are using older versions of Internet Explorer, read the text version, as the html may not load properly. We recommend upgrading to the latest version.