In this issue:
Union Dues Drained Into Politics
Unions Stifle Community Economic Development
The Company Unions Keep
Whistlin' Dixie, Sticky Fingers, Insight and more…
The bottom of each story contains a link to the individual post on our site.
**********
Labor Relations Insight by Phil Wilson
The son of EFCA is back, and it is MUCH worse than the original.
The PRO Act (Protecting the Right to Organize Act) was introduced in Congress on May 2, 2019. They have already held a hearing to consider the bill in the House and it already has 134 (all Democrat) co-sponsors. The PRO Act is essentially a "greatest hits" list of pro-union amendments to the NLRA and the LMRDA. It is much more sweeping than the Employee Free Choice Act. Among its provisions are:
Cementing the Browning Ferris indirect control test for finding joint employer status – this provision is so sweeping that it allows a finding of joint employer exclusively based on indirect or reserved control;
Eliminating permanent replacement of economic strikers (reversing an 80-year old Supreme Court precedent) and protecting intermittent strikes and secondary boycotts;
Severely limiting who can be considered a "supervisor" under the Act, while broadly expanding the definition of "employee";
Reversing the recent Epic Systems Supreme Court decision and prohibiting class action waivers;
Creating a new private right of action along with civil penalties on companies and their directors and officers that can amount to hundreds of thousands of dollars;
Eliminating the right of employers to be a party or participate in any NLRB election case;
Imposing first contract mediation and arbitration (this is straight out of EFCA);
A notice posting requirement;
Codifies the "snap election" 2-day voter list requirement;
Prohibiting required meetings during NLRB election campaigns;
Requiring so-called "persuader" reporting by attorneys and consultants for basically any assistance to an employer during an organizing campaign;
Imposes "card-check" recognition in cases where the NLRB finds an employer violation during an election campaign; and
Effectively outlawing right to work laws by allowing "fair share" provisions in all states.
The scope of this bill is massive. They literally took every terrible labor law reform idea over the last two decades and rolled it up into one reform package. The negative impact of these changes on the economy and  job creation simply cannot be understated. The stated purpose of the bill is to reduce income inequality and protect middle class jobs. But encouraging employees to boycott, strike and sue their companies is the single best way to increase automation and outsourcing of every job possible. Companies will continue moving to places where the full power of the federal government isn't put to use propping up dinosaurs like labor unions.
It is safe to say that this Bill has no chance of becoming law during this session of Congress, but it should not be ignored. The exact same thing was said about the Employee Free Choice Act when it was initially proposed. Just a couple of years later it came within one vote of becoming law. And it was a miracle it didn't pass.
What can you do now to keep this terrible legislation from passing in the future? First, educate your top leaders on what's being proposed. One of the biggest problems with the Employee Free Choice Act was that nobody paid any attention to it until it was nearly too late to stop it. The time to get this on the radars of your leaders is NOW.
These days the number of people considered "moderate" (in both parties) you can probably fit around your dinner table. But if you happen to live in a state with a moderate in the House or Senate you should also make sure they are educated on this terrible legislation. This bill will be a litmus test for support from organized labor in every election cycle going forward. It is vitally important that moderates don't co-sponsor or support this legislation. This especially applies to Democrats, but moderate Republicans in heavy union states are also targets of organized labor.
Finally, continue to do all you can to create a positive workplace where employees are supported by approachable leaders. In the end, that is how you avoid all these problems.
Here is the saddest thing about this legislation. It speaks volumes about just how horrible unions are at representing the smaller and smaller percentage of working people they represent today. The whole narrative around this bill is that the reason unions are in decline is because the law is too favorable to companies. Here's the problem with this narrative. Many of these proposed rules have been in place before in some form over the last 20 years and unions have continued to decline. That's because once a union gets into a company they sometimes kill the host – the company suffers from the dead-weight cost of a union and goes out of business or moves. Or in other cases the union is so ineffective that the members decide it's a bad deal and either vote with their feet (move to a non-union company, which also makes the unionized company more vulnerable) or vote the union out.
People aren't stupid. If unions really delivered on their false promises everyone would want a union, and no amount of employer resistance or problems with the law would get in the way. The problem isn't that it is too hard to organize a union. The problem is nobody wants one.
Read the full text of the Act here.
**********
Union Bailout Update
Yesterday the NLRB released its rulemaking agenda. In addition to proceeding with its rulemaking regarding the joint-employer standard—the board will consider rulemaking in the following areas:
The Board's current representation-case procedures.
The Board's current standards for blocking charges, voluntary recognition, and the formation of Section 9(a) bargaining relationships in the construction industry.
The standard for determining whether students who perform services at private colleges or universities in connection with their studies are "employees" within the meaning of Section 2(3) of the National Labor Relations Act (29 U.S.C. Sec. 153(3)).
Standards for access to an employer's private property.
Read the press release here.
Although Weingarten rights allow union representatives to be present in an interview of an employee that could lead to disciplinary action, this doesn't give the union full reign to disrupt the employer interview of the employee. The NLRB reinforced this in the recent PAE Applied Technologies ruling. When one of the two union representatives began questioning the PAE investigator at the start of the meeting, which soon turned into a shouting match between the union and employer representatives, the investigator instructed all parties to stop talking and informed them that he alone would ask questions. Only after the investigator had concluded were others in the room allowed to ask questions. The investigator used wisdom in structuring the session, using written statements with verbal clarification, allowing the employee to confer with the union representatives in due time, and allowing all to ask questions in sequence. The NLRB found no fault with his process.
The NLRB General Counsel Peter Robb has shifted the burden of proof to the union in regard to fees collected from non-members. Unions are prohibited from using these fees for anything other than collective bargaining, but prior to now, the employee had to prove that the union was spending the money unlawfully. According to a memo from Robb, if an employee accuses a union of misspending the money, the union must prove the expenses are related to bargaining.
In Metalcraft of Mayville, the NLRB upheld a Wisconsin employers decision to cease withholding of union dues from employee paychecks, determining that the unions dues checkoff provisions did not comply with the newly enacted right to work law in that state. The board found that the move was not an illegal midterm contract modification, nor did he act in bad faith in unilaterally stopping the deductions.
The Board found that an employer cannot prohibit its employees from speaking to the press, explaining that "employees have a statutory right to speak publicly about their complaints or concerns with their terms and conditions of employment, including to the press, without employer authorization." The company's policy was deemed unlawful.
The continually fluxing definition of independent contractors (vs. employees) received some clarification from the DOL late last month, when the department responded in an opinion letter to an anonymous "virtual marketplace company." The letter outlined six factors that impact the determination, and caution that no single factor is determinative but a holistic analysis must be used in each situation. If this is of interest, read the details here, and be warned that the courts and state law may also have an impact on the end result.
The Trump administration finally took steps to prevent unions from skimming medicaid funds out of the pockets of intended recipients. The new medicaid rule goes into effect in July. The liberal-controlled states of California, Connecticut, Illinois, Massachusetts, Minnesota, Oregon, Vermont, and Washington diverted up to $1.4 billion from caregivers to unions since 2000.
**********
Union Dues Drained Into Politics
As the Democratic 2020 presidential contenders begin tossing their hats in the ring, it's a good time to for a quick update on union political spending.
According to the nonprofit National Institute for Labor Relations Research, which collated data from multiple sources, Big Labor political spending in 2018 was up over $300 million from 2016, to more than $2 billion. Since 2016 was a presidential election year, this means unions have been focusing at the local level, and the recent spate of right-to-work law efforts have been partially responsible.
The AFL-CIO, though not actually a union, allocated only $5 million to spend on organizing activities in it's 2018-2019 budget, as opposed to $40.6 million to spend on "political, electoral and issue mobilization." The head of the AFL-CIO, Richard Trumka, has come under criticism, both internally and externally, for his seeming lack of interest in organizing, and in fact there is growing animus between current and former AFL-CIO staff and their leader. Several former AFL-CIO officials have now gone public with their criticisms of Trumka.
The wearers of all those hats in the ring are going to have some explaining to do. Big Labor is looking for a champion, and still feels the sting of Hillary Clinton's less-than-stellar connection to labor in the 2016 race, which some would say tipped the scales to Trump. Some of the front runners are courting unions hard, but the Big Labor endorsements are not likely to come quickly.
**********
Unions Stifle Community Economic Development
In a scenario seen frequently in California, unions are holding hostage a crucial development project in a town much in need of revitalization. The Alameda County Planning Commission approved in February the building of a 163-unit apartment complex on the site of an old Mervyns store that has been sitting vacant since 1995. However, the East Bay Residents for Responsible Development, a coalition of union trade groups whose favorite tactic is to use environmental laws to bend developers to their will, have strangled the project. To break the log jam, the developer would have to agree to use all four trade unions exclusively for the project.
**********
AI, Technology and Labor
It's not just robots anymore.  The technological impact at work is coming increasingly from software and data. From employee scheduling software to room cleaning apps, workers lives are frequently directed by programs and algorithms.
Unions are starting to pay attention, becoming more sophisticated about the issues they bring to the bargaining table, or use to foment organizing campaigns.
If businesses aren't careful about how such changes are rolled out, they stand a good chance of facing employee pushback, whether from non-union or union workforces. Securing feedback, extending roll-out time, and monitoring implementation carefully are good best-practices when installing new technology of any type.
**********
Industrial & Manufacturing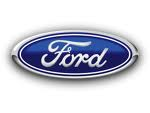 Ford Motor Company announced that it will be laying off up to 7,000 workers worldwide by the end of August. The first round of layoffs is expected to start this week in Dearborn, Michigan. This comes as the American auto industry stands united in opposition to Trump's proposal to impose tariffs on cars and car parts being imported from China and the EU.
Ford joins General Motors, who announced in February that it would be laying off up to 4,000 white collar workers and closing the Lordstown plant in Ohio. Upon the announcement that GM would close the plant, the UAW filed a suit against the company, claiming a breach in their collective bargaining agreement. This week, a federal judge ruled to keep the lawsuit in Ohio after the company asked for the suit to be moved to Detroit.
Also this month, nearly 600 employees of Lear Corporation in Flint agreed to join the UAW Local 659.
**********
It's All Academic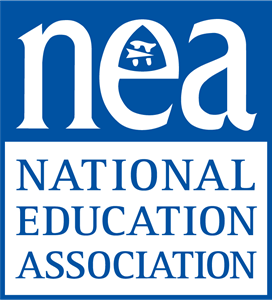 The National Education Association is ramping up efforts to keep local chapters from leaving the national union. It started back in March with a bylaw, outlining a number of hurdles, that ultimately make it harder for locals to secede should they choose. Now, the National Education Association board of directors has proposed another rule, one that would allow them to put locals under trusteeship, even without meeting the requirements outlined by the DOL. More details here.
Things look brighter for members of the Temple Association of University Professionals. Inauguration into their union began this month with open negotiations. Open negotiations are those in which organization members are invited to be present during the bargaining session. They're not common, but they're not unheard of either. And they certainly invite a level of transparency that it would be nice to see more often in the collective bargaining process.
**********
The Company Unions Keep
Unions have a track record of unlawful behavior, and though some would pass off such activities as from "days gone by," several recent stories reinforce the fact that breaking the law and bilking American companies and tax payers are still a part of the Big Labor playbook.
In December, Columbia Export Terminal in Portland, Oregon sued the International Longshore and Warehouse Union (ILWU) and more than 150 of its members for time-sheet fraud, which allegedly cost the terminal over $5 million. According to the Terminal suit, the union "organized and orchestrated the scheme to submit falsified time sheets." The fraud extended over a period of four years, and appears to have been meticulously coordinated. "This scheme was participated in by each Defendant routinely over a period of years in a highly systematic and coordinated fashion."
And as much as one would like to think the days of Mafia influence within unions is over, the UFCW's participation with the Genovese crime family's racketeering schemes dispels that myth. Locals 1D and 2D, each a wine and distillery workers union, were hip deep into such schemes, which included extortion and threats of violence. Millions of dollars were involved. Ah - the good ole' days.
**********
Minimum Rising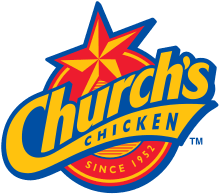 Starting next month, eight Church's Chicken restaurants will offer a next day payment of 50% of an employees' earned wages. Other restaurant chains are even offering same-day payment. Proponents of the shift say instant pay is "almost a requirement" for the dining industry now as restaurants have a harder and harder time attracting and retaining workers.
Meanwhile, one fast food chain in Portland, Oregon has joined forces with the Industrial Workers of the World to take Fight for $15 to the next level — that of actually petitioning for and declaring representation through an NLRB election. Learn more about IWW's direct action approach here.
In other Minimum Rising news, the NLRB is considering taking up a case that would determine whether or not paid interns can organize. And, state senators in Connecticut passed a bill last week that will raise the state's minimum wage from $10.10 to $15 per hour over the next five years.
**********
Union Pension Turmoil
Members of the Western Pennsylvania Teamsters and Employers Pension Fund will vote soon on a 30% benefit cut to their pension plan. This, after the U.S. Department of Treasury approved the Fund's request to cut benefits. The plan represents about 17,000 retirees and 5,000 people who are working and paying into the fund.
**********
Right-to-Work
Illinois legislators decided to head things off at the pass, signing into law the Collective Bargaining Freedom Act, which prohibits local governments from passing laws establishing right-to-work in their jurisdictions. This was a strategy used in other states when right-to-work failed to pass at the state level. The new law won't have much practical impact on Illinois workforces, but is more of a signal of the progressive agenda of the new administration.
Senator Kamala Harris is not the first, and won't be the last, Democrat presidential contender to rail against right-to-work laws and announce her intent to ban right-to-work if elected. As mentioned in this issues article on political spending in the 2020 campaign, Democrats will be courting the Big Labor vote heavily. Plan to hear this refrain frequently in the coming months.
**********
Whistlin' Dixie
The battle between the Auto Workers and Volkswagen remains at a standstill as the NLRB continues to hold the UAW's current petition until all pending issues in regard to previously filed petitions and elections at the facility have been resolved. Follow this link for a look at "Why VW Workers Have More to Lose Than Gain From Unionizing."
Sysco Foods of Central Alabama is playing host to its own NLRB investigation as the Region 10 Director looks into a charge that Teamsters agents are physically intimidating employees and seizing petitions that are being collected in opposition to the current Teamsters' monopoly "representation" of the workplace.
**********
Transportation & Logistics
The Federal Motor Carrier Safety Administration will soon begin a three-year pilot program to determine whether 18-20 year-olds should be allowed to operate commercial motor vehicles in interstate commerce.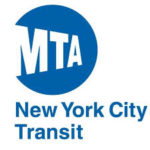 A new report by the Citizens Budget Commission is calling on labor unions and the Metropolitan Transit Authority to work together during their next contract negotiations to reduce labor costs that are "on pace to consume three-fifths of the agency's operating budget."
This comes after an MTA payroll report came out exposing extreme overtime payments to some workers.The agency's highest paid employee in 2018 took home $344,147 in overtime, on top of his $117,499 salary. More details here.
**********
Labor Around the World
Mexico's Congress voted this month to expand domestic workers' labor rights. This legislation includes things like limited work hours and paid vacation and affects more than two million of the country's cooks, cleaners, babysitters, gardeners, caretakers, and others in the home care industry.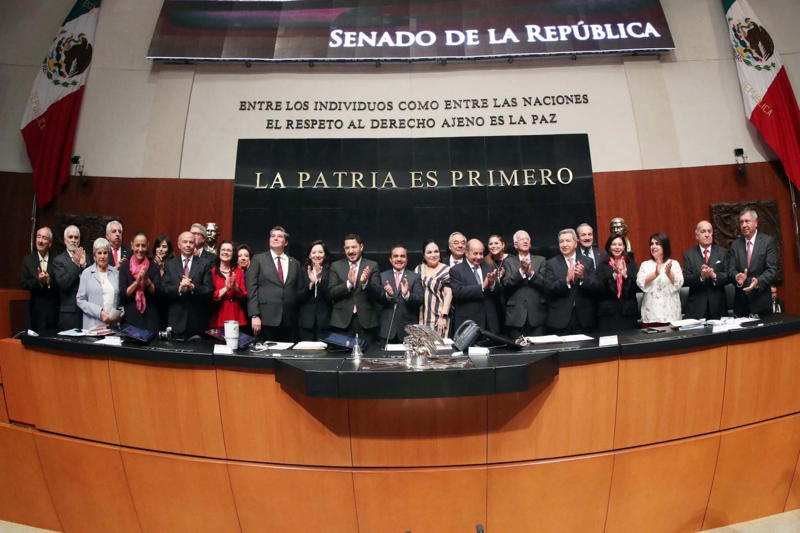 The Mexican legislature also adopted union organizing reforms this month, now requiring secret ballots in both elections and collective bargaining agreements. This is a long-awaited move, crucial to the passage of the U.S.-Mexico-Canada Agreement on Trade.
Looking north, major revelations have been uncovered regarding just how much taxpayer money Ontario's government has funneled to teacher's organizations — $80.5 million (since 2000).
"This includes $45.7 million directly to unions and $34.8 million to the union-governed Ontario Teachers' Federation. Of that amount, $22 million was given with "no strings attached" — without any of the accountability controls that are usually associated with government funding."
**********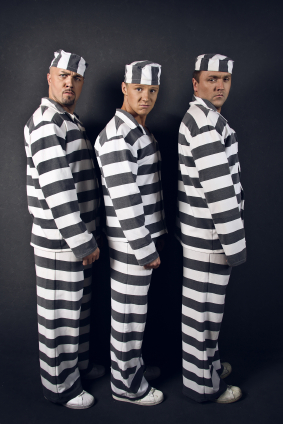 Sticky Fingers
Current charges or sentences of embezzling union officials:
Annette Jones, AFGE:  $80,000
Stephen Perez: USW:  $14,408
http://nlpc.org/index.php?q=union-corruption-update
**********
Labor Relations INK is published semi-weekly and is edited by Labor Relations Institute, Inc. Feel free to pass this newsletter on to anyone you think might enjoy it.
New subscribers can sign up by visiting: https://lrionline.com/free-stuff/newsletter-signup/
If you use content from this newsletter please attribute it to Labor Relations Institute and include our website address: http://www.LRIonline.com
Contributing editors for this issue: Phillip Wilson, Greg Kittinger, and Meghan Jones
You are receiving this email because you subscribed to receive our labor relations newsletters and updates. You can manage your email preferences by clicking the link at the bottom of any of our email communications.