In this issue:
Employees Or Not?
Union Kryptonite
Union Pension Turmoil
SEIU Watch, Insight, Scoreboard and more…
The bottom of each story contains a link to the individual post on our site.
**********
Labor Relations Insight by Phil Wilson
Do you prefer checkers or chess?
I much prefer chess.
Last weekend I played in my first "over the board" chess tournament. As my kid told one of my friends, "Dad somehow figured out a way to become an even bigger nerd." Ouch.
If you've never played in a chess tournament it can be intimidating at first. One of the players in our tournament holds the world record for playing chess blindfolded (he played 48 people at one time and won 35 of the games). I am basically playing blindfolded when my eyes are open!
You have players of all ages and skill levels. I got killed by a 10-year old and am embarrassed by how good I felt beating an 8-year old. I'm sure that kid will crush me when he's 9.
The main thing I've learned since I started playing chess more seriously is how much it disciplines your thinking. It mostly does this by crushing your soul at your first wrong move. It requires you to think much more carefully than a game like checkers.
There is some strategy in checkers, but it's pretty straightforward. There are tactics in checkers, but they pale in comparison to the tactics you have to watch for in chess.

Chess requires you to think strategically and tactically. You must anticipate your opponent's next move. Calculate every possible outcome and react to the unexpected. It reminds me a LOT of labor law.
Take the Supreme Court case this week in Murphy Oil. In a highly anticipated 5-4 decision, the Supreme Court ruled that class action waivers in pre-dispute arbitration agreements are valid and enforceable. They overruled the NLRB's D.R. Horton decision which held that class-action waivers are protected concerted activity under the NLRA.
The Court stated, "the law is clear: Congress has instructed that arbitration agreements… must be enforced as written. While Congress is of course always free to amend this judgment, we see nothing suggesting it did so in the NLRA—much less that it manifested a clear intention to displace the Arbitration Act." It's this last part of the decision that reminds me that this is not a checkers game. It's chess.
In 2012 when the Board issued its D.R. Horton decision it was clear that this was a huge departure. Few predicted that this huge blow to arbitration agreements would stand up to challenge.
Fast forward 6 years. They ultimately got 3 Circuit Courts to side with them (along with 4 Supreme Court justices). In other words, this case was a razor-thin close as you can get. The idea that class action waivers can be protected concerted activity no longer seems outrageous. And this is just the beginning.
Re-read that quote from Murphy Oil. The Supreme Court has already telegraphed the next move to unions (and the legislators they fund and help get elected). Amend the FAA or the NLRA (or both) to overrule Murphy Oil. That's the next move.
And Murphy Oil didn't happen in a vacuum. There are a number of other areas where the Obama-era Board (not to mention the Department of Labor) pushed the envelope on things like the definition of "employee" and the validity of the franchise business model.
These cases continue to wind their way through the courts. And while the traditional definitions may win out in these future Supreme Court cases, the chess match will continue in the other branches of the federal government. Move, counter-move. Looking multiple steps ahead.
Don't get me wrong. Over the next few months we will see a number of very positive Supreme Court decisions for employers. And these will remain the law of the land for some time. But the big picture, at least to me, is a lot murkier. Sometimes a chess move looks really good, right up until it doesn't. And then it's too late.
**********
Union Bailout Update
The last 30 days have been a slow month for news related to labor activities from the halls of power.
After the Obama-era DOL suspended the practice of issuing opinion letters for wage and hour topics in 2010, the department has resumed the practice of providing guidance for employers with the issuance of three letters. The DOL addressed 15-minute rest breaks for serious health conditions; employee travel time; and lump-sum payments to employees. The resumption of the practice means that employers can request opinion letters in an effort to balance the requirements of the intersection of various employment laws.
The NLRB deemed invalid a hospital policy restricting the visibility of union logos or names on name badges or badge reels. At issue was the broad language of the restriction, as in hospitals such a policy is allowed in patient care areas, but not in non-patient care areas, and the policy failed to discriminate.
Tribal-owned casinos lost another round when a Ninth Circuit judge ruled that Casino Pauma, located in San Diego county, violated the National Labor Relations Act when it restricted union organizing activity in front of its property. Although Judge Marsha Berzon acknowledged that the NLRA is ambiguous as to its application to tribal employers, she called the board's determination that such employers are covered by the act a "reasonably defensible" interpretation of the NLRA.

In Aerotek Inc. v. National Labor Relations Board, the Eight Circuit provide additional guidance regarding the violation of union "salting" privileges. Four IBEW members applied for jobs at Aerotek with the expressed purpose of interesting employees at Aerotek non-union facilities in organizing their workplaces. Aerotek failed to hire any of the four, and when the ALJ determined that Aerotek violated Sections 8(a)(1) and 8(a)(3) of the NLRA, Aerotek appealed and lost.  The court stated that an employer violates the NLRA only if the NLRB's General Counsel shows the following:
The salt's genuine interest in obtaining employment with the employer;
The employer was hiring or had concrete plans to hire (or place);
The salt had the requisite experience or training for the position; and
Anti-labor animus contributed to the decision not to hire (or place) the salt.
Senator Bernie Sanders (I-VT) spearheaded an EFCA redux with the introduction of the "Workplace Democracy Act" in the Senate. Although the bill will go nowhere, it is likely a union benchmark for the mid-term election season, and it is interesting to note that many of the Senators discussed as likely 2020 Presidential contenders have joined as initial co-sponsors. The tenants of the bill include:
Card Check
Interest Arbitration
Limit Employer Speech
Eliminate Right to Work
Authorize Secondary Boycotts
Expand Definition of Employee
Joint Employer
Persuader Rules
Meanwhile, Connecticut legislators are considering a bill that would in essence outlaw captive audience meetings during union organizing campaigns. If they proceed, they have an uphill battle in front of them. In 2011 the Connecticut Attorney General concluded that such a law would be preempted by the NLRA and possibly precluded by the First Amendment.
**********
Employees Or Not?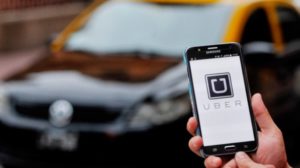 The Gig Economy received mixed results in a pair of rulings on the west coast. A Seattle first-in-the-nation ordinance allowing drivers-for-hire to collectively bargain took a hit when an appeals court ruled against it. The ordinance was a Big Labor gambit aimed at companies like Uber and Lyft. It was welcome news to companies building a business around an independent contractor workforce.
Just down the coast, however, Uber lost big when the California Supreme Court issued a ruling mandating that the ABC test be applied to determine independent contractor status. According to this test, an independent contractor has the burden of establishing each of the following three things:
That the worker is free from control and direction of the hirer in connection with the performance of the work, both under the contract for the performance of such work and in fact;
That the worker performs work that is outside the usual course of the hiring entity's business; and
That the worker is customarily engaged in an independently established trade, occupation, or business of the same nature as the work performed for the hiring entity
All three are difficult to prove - specifically point number 2. Under this test, gig workers for companies like Uber and Lyft would be considered employees.
**********
SEIU Watch
Corporate campaigns and ballot initiatives are tools used by Big Labor when they fail at grassroots organizing, and Dave Regan of the SEIU-UHW is the king of ballot initiatives. Over the last few years, he's spent almost $30 million on 20+ initiatives, none of which have passed, and all of which are designed to pressure his targets into cutting a deal with his union. Despite his failures thus far, he seems determined to continue the gambit, having spent approximately $14 million in the last 14 months alone, and a total of $10 million in 2017.
SEIU United Healthcare Workers East (SEIU 1199) lost in another strategy designed to circumvent the organizing process. The union represented some workers at Northwell Health facilities, but other units had turned the union down cold. The company colluded with the union to have those groups of employees "accreted" into the union, and upon being informed of this maneuver, a ULP was filed against the effort. The union was shot down for the blatantly egregious effort.
On the other side of the country, the SEIU won big when a California Superior Court judge ordered the California Department of Public Health ("CDPH") to turn over the names and personal home addresses of approximately 180,000 healthcare employees to the union. These CDPH licensees are employed by various healthcare facilities throughout California, and this information will grease the skids of SEIU organizing in the state.
SEIU strategy also calls for outright bribes (contributions?) to those in political office.  Riverside County supervisor Manuel Perez became the holdout of the 5-member board in negotiations with an SEIU local that represents 7,300 county workers, after receiving a $25,000 "donation."
**********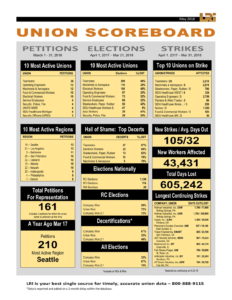 SCORE BOARD
Who are the winners (and losers) of the labor movement? Don't guess, just check the LRI Scoreboard
View this month's scoreboard (archives also located here).
Download a PDF of this month's scoreboard
**********
Union Kryptonite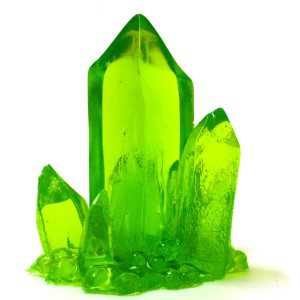 Unions and accountability are like Superman and kryptonite. Mention adding an iota of accountability and union leadership writhes in agony, hoping to make it disappear just as quickly as possible. The Massachusetts State Police provides the most recent example. When the organization announced plans to activate GPS trackers in it's cruisers, the union went apoplectic.
The move was part of an effort to counter reports of excessive overtime pay and falsified timesheets for work never done, which has a long and (dis)honorable history in Big Labor. The police union called it an intrusion on privacy, and used the excuse that it could present a possible back door through which hackers could monitor the whereabouts of the police.
**********
It's All Academic
Harvard University will bargain with its newly formed graduate student union. This move on the university's part marks "the final and full validation of the organizing effort, ensuring Harvard will see a student union for the first time in history."
Columbia University, however, continues to stand its ground in its refusal to bargain until the decision to allow students to unionize is reviewed again in federal court. Columbia's use of the "technical refusal" puts the union in a tough spot:
"Even if the NLRB rules in the union's favor, Columbia could appeal and take the matter to a district federal court. Either party could then appeal a ruling to the U.S. Supreme Court. That would be a particularly risky move for the union. A federal court ruling would only establish precedent in the region under its remit. But a Supreme Court ruling would establish nationwide precedent. Chances are good, with a conservative-leaning Court, that the ruling would be in Columbia's favor."
**********
Union Pension Turmoil
Approximately ten percent of multi-employer pension plans are expected to become insolvent in twenty years. While this issue has been acknowledged for a while, we've seen little actually done to mitigate the dire effects on plan participants.
However, a ruling was passed down this month that brings with it new implications for employers wishing to pare down their contributions to failing funds, even if the collective bargaining agreement that tied the company to the union fund has expired.
**********
Teamster Beat
Back in 2016, a corruption and racketeering probe into James Hoffa and top Teamster officials began. On April 30th of this year, it picked up some steam when attorneys for the Independent Investigation Officers filed an application to subpoena payment records from banks, insurance brokers and healthcare professionals who provided services to these Hoffa administration officials who are in question.
John T. Coli Sr. is one such official, serving as the head of the Teamsters 12,500 member Chicago local. U.S. Labor Department records show that during Coli's three-year tenure as the group's appointed trustee, Local 710 paid his son's firm, Illinois Advocates, more than $300,000. $221,468 was paid to Illinois Advocates LLC out of the local's pension fund. The other $79,247 came out of Local 710's Health & Welfare Fund.
A little further south in St. Louis, Missouri, husband and wife Scott and Nancy Alexander, both officials of Teamsters Local 50, plead guilty this month to embezzlement charges.
**********
Right-to-Work
The Missouri legislature has approved a proposal to move the public vote on right-to-work implementation from November to the primary ballot in August. The statewide vote will ask citizens to decide whether or not they wish to prevent the previously passed right-to-work law from going into effect.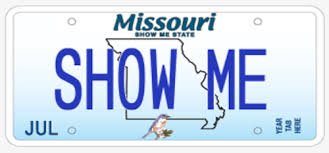 **********
Auto Workers
Late last month, General Motors eliminated an entire shift and laid off 1,500 workers at their Lordstown, Ohio assembly plant. Days later, a General Motors subsidiary, Lordstown GM Subsystems Manufacturing LLC, began hiring low-paid temporary workers.
Upon hearing the news of their job loss, many UAW members turned to their union only to find out that their local leadership agreed to the arrangement beforehand.
In other Auto Worker news, there is some speculation that the UAW is at the root of the negative media campaign against Tesla. Not a huge shocker considering the union is so heavily invested in its efforts to organize Tesla's Fremont factory, having spent $400,000 last year alone.
**********
Labor Around the World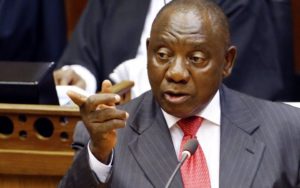 The past month has seen South Africa at odds over a proposed bill to initiate a minimum wage in the country. On April 25, thousands of workers protested the bill nationwide. While some unions support President Ramaphosa's recognition of the minimum wage, others vehemently oppose it because they say it "legislates and legitimizes a poverty wage on which no one should be expected to live."
A bit further north in Liberia, members of the union Firestone Agricultural Workers of Liberia are at odds with their leadership over its move to shift the institutions "rights and responsibilities" over to an entirely different union that its membership did not agree to be a part of. Read more here.
**********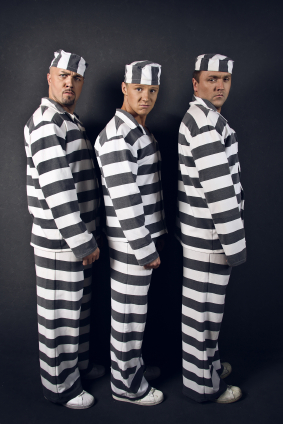 Sticky Fingers
Current charges or sentences of embezzling union officials:
Maria Nunez - IAM:  $4,869
Christopher Mulhal - IATSE:  $57,310
Brandi Stephens - Iron Workers:  $45,896
Steven Minella - IUOW:  $38,000
Kenneth Evans - NALC:  $3,600
Mervin Hawk - AFSCME:  $600,000
David Hart - IUOE:  $37,100
http://nlpc.org/index.php?q=union-corruption-update
**********
Labor Relations INK is published semi-weekly and is edited by Labor Relations Institute, Inc. Feel free to pass this newsletter on to anyone you think might enjoy it.
New subscribers can sign up by visiting: http://lrionline.com/free-stuff/newsletter-signup/
If you use content from this newsletter please attribute it to Labor Relations Institute and include our website address: http://www.LRIonline.com
Contributing editors for this issue: Phillip Wilson, Greg Kittinger, and Meghan Jones
You are receiving this email because you subscribed to receive our labor relations newsletters and updates. You can manage your email preferences by clicking the link at the bottom of any of our email communications.
NOTE: if you are using older versions of Internet Explorer, read the text version, as the html may not load properly. We recommend upgrading to the latest version.