In This Issue:
Private property rights
NLRB organizing efforts
Covid Chaos
Uber for workers
Sticky fingers, Insight, Scoreboard and more…
**********
Labor Relations Insight by Phil Wilson
Cedar Point Nursery and Organizer Access to Private Property
Yesterday the Supreme Court issued its decision in Cedar Point Nursery. The 6-3 decision split along the conservative-liberal wings of the Court. Justices Breyer, Kagan and Sotomayor dissented from the majority opinion delivered by Chief Justice Roberts.
The central question in Cedar Point was whether a provision in the California Code requiring agricultural companies to give union organizers access to their property was an unconstitutional "taking" under the fifth amendment. The provision allows organizers can be on the property up to 3 hours per day for 120 days per year. The original rule was adopted in 1975 at the urging of the United Farmworkers under the leadership of Cesar Chavez.
The Supreme Court majority held that the provision is a "per se" taking, and that the State could not provide this access to organizers without just compensation. Justice Robert wrote:
"The regulation grants union organizers a right to physically enter and occupy the growers' land for three hours per day, 120 days per year. Rather than restraining the growers' use of their own property, the regulation appropriates for the enjoyment of third parties the owners' right to exclude."
When I first mentioned this case I questioned whether the resulting decision would help curb some of the most egregious elements of the Pro Act or other potential decisions at the NLRB. Unfortunately – although predictably – the majority issued a narrow opinion. While the provision is unconstitutional, it is only so because it doesn't offer the growers compensation for the taking. Just like in eminent domain cases, the state is not prohibited from ever encroaching on private property. Instead, they must offer just compensation when they engage in a taking.
The Majority remanded the case back to California for courts there to determine how to handle this taking. One can certainly imagine that the State will determine that it will pay the growers (or ask unions to pay the growers) a fee for access to employees. The just amount for that fee will be open to debate. But what's basically closed for debate is whether the state can require the employers to provide access to organizers – under Cedar Point they can, so long as they provide just compensation.
I'm pretty sure what the State of California considers "just" isn't going to be much, so that's likely to be the next fight. But the bottom line is that employers covered by California law can now be compelled to provide access to organizers if provided just compensation. That's much broader than the access rights under the National Labor Relations Act (NLRA).
The Cedar Point case does not cover access rights for private employers covered by the National Labor Relations Act (NLRA). However, Justice Kavanaugh anticipated this question in his concurring opinion that explicitly makes the point that the Cedar Point decisions should be read in conjunction with the Court's opinion in Babcock and Wilcox which was decided under the NLRA. Kavanaugh wrote:
"Against the backdrop of the Constitution's strong protection of property rights, the Court interpreted the Act to afford access to union organizers only when "needed," ibid.—that is, when the employees live on company property and union organizers have no other reasonable means of communicating with the employees. As I read it, Babcock recognized that employers have a basic Fifth Amendment right to exclude from their private property, subject to a "necessity" exception similar to that noted by the Court today."
This is the most important question raised by Cedar Point for private sector companies. Can the NLRB (or Congress) require employers to provide access to union organizers even if that access isn't technically "necessary" under the Babcock framework? If the employer is given "just compensation" for the taking, could the NLRB rule that employers are required to let organizers meet with employees on company property and during work time? Justice Kavanaugh's opinion certainly suggests no – but he wrote his concurrence alone which is a little troubling.
This decision is another great example of why it is so important for employers to be proactively Left of Boom in their employee relations environment and practices. In other words the best way to avoid disputes about organizer access to your employees is to not be a target in the first place.
If you're looking for some timely, practical tips on how to do that check out our Pro Act Pivot webinar later today. If you happen to read this after the live webinar, you can still sign up to listen to the recording.
**********
Union Bailout Update
President Biden is calling for a 10% budget increase for the National Labor Relations Board (NLRB), with $2.1 million earmarked to launch a unionization marketing effort by the board. Beyond beefing up regional offices, Biden's budget seeks to encourage the board to move beyond its stated mandate to adjudicate labor disputes and oversee union elections, and encourage workers to join unions.
On June 15th, the Department of Labor announced $1.5 million in grants available to the states to fund efforts to inform women about their rights to unionize. The grant recipients must be community-based organizations or non-profits that provide at least one of these services:
Providing outreach to vulnerable, low-income and marginalized women workers.
Disseminating educational materials through varied platforms, including social media, in-person or virtual events, brochures and leaflets, one-on-one consultations and other outreach.
Assisting women workers with navigating and calculating benefits and connecting and referring women workers to additional services, benefits and/or legal assistance.
Raising awareness of women's rights to benefits and assistance in their own communities.
Mail ballot unionization elections have been fraught with issues, and the NLRB recently ruled on whether or not the solicitation of mail-ballots would be considered objectionable conduct that could set aside the election.
The Board found that solicitation of mail ballots does constitute objectionable conduct and may warrant setting aside an election in certain circumstances, but upheld the Regional Directors dismissal of employer objections in this recent case. The decision turned on the point of whether or not the ballot solicitation affected a determinative number of voters. Evidence relevant to determine whether setting aside an election is warranted include:
the number of unit employees whose ballots were solicited;
the number of unit employees who were aware of ballot solicitation; and
whether a party engaged in a pattern or practice of solicitation.
The D.C. Circuit overruled the NLRB in a recent decision regarding protected employers' expressions, in favor of the employer.  In this dispute, a union had negotiated a paid leave plan that was different from the employer's plan for non-union employees, and when confusion between a particular employee's accumulated leave erupted, the manager made a few comments to the employee blaming the issue on the union. Because the manager's statements contained no threat or promise of benefits, the court determined that the comments fell within the bounds of section 8(c) of the National Labor Relations Act which protect employer's rights to express views, arguments and opinions.
Following recent trends, a Connecticut bill legalizing recreational marijuana imposes labor peace agreements and forces union labor for cannabis industry construction projects via project labor agreements. Cannabis retailers engaged in construction or renovation projects of $5 million or more could face penalties of $10,000 per day if in violation of the PLA requirement. Although non-unionized construction labor accounts for 87% of the construction labor force in Connecticut, the law would dictate to private enterprise the forced use of unionized labor.
**********
Covid-19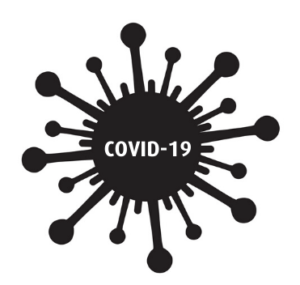 CDC guidelines, company mandates and employee lawsuits are generating a storm of confusion and anger. The expectation that President Biden's OSHA policies would mandate masks in the workplace suddenly lost momentum when the CDC suggested vaccinated employees did not need to wear masks (with a few exceptions).  Meanwhile, employers have thus far been allowed to mandate or incentivize employees to receive the Covid vaccination, according to the Equal Employment Opportunity Commission (EEOC).  OSHA has finally issued an Covid-19 Emergency Temporary Standard for healthcare and healthcare support services.
Employees at a Texas hospital are pushing back, filing suit to block their employer's vaccination mandate. The hospital claims that 99% of its 30,000 employees have received the vaccination. While the attorney for the plaintiffs claims the mandate violates the Nuremberg Code of 1947, EEOC guidelines state EEOC laws "do not prevent an employer from requiring all employees physically entering the workplace to be vaccinated for COVID-19, so long as employers comply with the reasonable accommodation provisions of the ADA and Title VII of the Civil Rights Act of 1964 and other EEO considerations." A federal judge dismissed the lawsuit, but an appeal has been filed.
Other employers are finding that rather than facing a lawsuit, their employees are deciding to just leave their job instead. Nursing homes, pediatric clinics and other healthcare facilities are facing staffing shortages as worker concern about the safety of vaccines that have received only emergency approval are willing to give up their job to avoid the jab. Whether or not vaccine concerns will lessen as full FDA approval arrives remains to be seen.
**********
AI, Technology, and Labor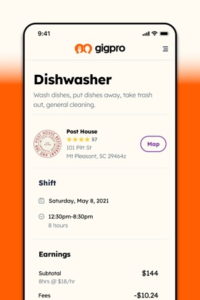 It is well known that despite the resurgence of the economy and a high rate of unemployment post-Covid, many industries are having a hard time filling the labor gap. Restaurants are front and center and new labor apps are saving the day.
On these apps, restaurant owners can post an opening for a dishwasher or line cook and have it filled within ten minutes. Oftentimes, the pay is higher for these last-minute job fulfillments, but as is true with all gig-economy jobs, workers trade the flexibility, autonomy, and higher pay for contractor status.
********** 
Tech/Media Unions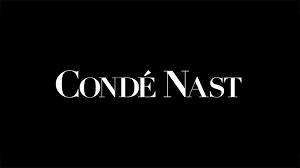 Members of the New Yorker, Pitchfork, and Ars Technica unions have reached their first contract with Conde Nast after nearly three years of negotiations.
200 employees with MSNBC signed a petition to form a union with the Writers Guild of America, East. MSNBC said it will not recognize the union until a secret ballot election has been conducted.
**********
Union Corruption
As much as unions use the arguments of equality, fairness, respect and other features of democracy and democratic processes when enticing prospective members, it is baffling that union supporters are so quick to accept such autocratic, undemocratic organizations as their exclusive representative for core elements of their life at work.
The UAW is scrambling after the corruption scandal that saw 12 union officials, including 2 past presidents, convicted of crimes. The culture of most large unions is a "single-party" rule system where the leadership of the union is tightly controlled. Even as the federal court is appointing a monitor to oversee the union's finances, members are clamoring for democratically elected leadership. Whether the dismantling of the good-old-boy network of leadership transition will impact the culture of corruption is another question. The current UAW president is not in favor of direct elections.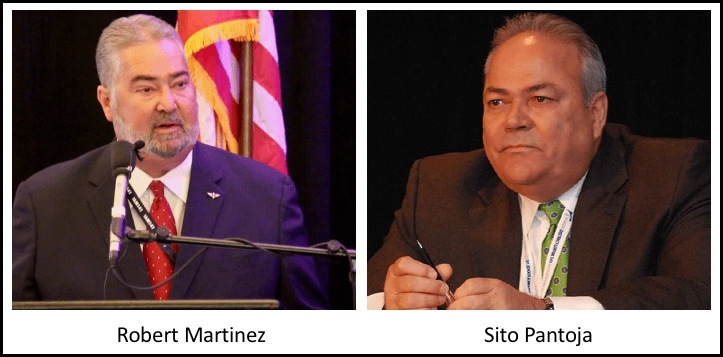 In another example of autocratic control, International Association of Machinists (IAM) president, Robert Martinez, removed general vice president Sito Pantoja from his post and shuffled him out of the way into a backwater position because Pantoja had shown that he would not tow the line and endorse Martinez's candidates for office. Pantoja had overseen the transportation division of the union, and at one airline, one of the mechanics unions is already seeking to replace the IAM with another union, most likely due to the turmoil at IAM.
Things are no different with the AFL-CIO. The International office is at odds with its Vermont affiliate. Two years ago, the Vermont activists were fed up with their council's leadership and launched a reform campaign which saw fourteen of the reform slate candidates elected to the Vermont AFL-CIO executive board, including all the top officer jobs. International AFL-CIO president, Richard Trumka, was not pleased and has continued to hassle the Vermont reformers. He placed a "monitor" over its operations and ordered a partial re-run of the election. The relationship between the Vermont leadership and the International has remained contentious, and could very likely lead to a takeover of the state affiliate by the International.
Perhaps more brazen is the evidence of vote-buying in a recent SEIU Local 1000 election in California, leading to the long-time incumbent president losing her position.
**********
It's All Academic
The College Athletes Right to Organize bill was introduced into Congress late last month. "It asserts that any college athletes who are compensated by their school for their athletic ability — whether through a scholarship or other means — should have the right to organize and collectively bargain."
The bill attempts to amend the NLRA to include college athletes as employees, thereby granting them the right to collectively bargain. The National Labor Relations Board last dismissed a petition to organize football players at Northwestern University in 2015.
**********
Gig Economy
Uber and other ride-sharing drivers in New York will not be allowed to form unions so long as they continue to be classified as independent contractors. This clarification comes after legislation to do so was proposed in the state and subsequently knocked down, for now.
It's a different story for Uber drivers in the UK. Late last month, the company recognized Britain's GMB union for its right to bargain on behalf of up to 70,000 drivers. Drivers will retain autonomy over if, when, and where they drive.
**********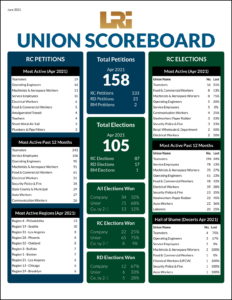 SCORE BOARD
Who are the winners (and losers) of the labor movement? Don't guess, just check the LRI Scoreboard
View this month's scoreboard (archives also located here).
Download a PDF of this month's scoreboard
**********
Healthcare
The St. Vincent Hospital Nurses strike is officially the second longest nurses strike in Massachusetts' history and the longest nationally in more than a decade. The main issue between nurses and Dallas-based Tenet Healthcare (who owns St. Vincent) continues to be nurse-to-patient ratio.
On May 27th, the company said in a news release that it had made four proposals to the union at that point. Also, on May 27th, a group of federal lawmakers denounced St. Vincent's attempt to permanently replace the striking nurses.
In Kansas City, workers at Research Medical Center voted to remove the Service Employees International Union as their bargaining representative. Research Medical Center is a branch of HCA Healthcare.
**********
Logistics/Manufacturing
The California State Legislature is considering a proposal that would require all union labor on affordable housing projects. It doesn't actually make sense for these two things to go together. Union labor is well-known to be significantly more expensive than non-union labor. And in this case, the price point on the product is set…affordable housing. Not to mention, California already requires a prevailing wage for construction workers.

In Alabama, the strike continues for 1,100 workers with Warrior Met Coal. Workers have been striking since April 1st over the inability of their union, United Mine Workers of America, and their company to agree on a labor contract.
As for manufacturing in general, the US economy is in a boom, but supply chains can't keep up. More here.
**********
Right-to-Work
The New Hampshire House of Representatives voted down right-to-work legislation this month. If it had passed, NH would have been the 28th right-to-work state in the nation and the first and only right-to-work state in the Northeast. The measure is barred from being proposed again until 2023.
In Illinois, lawmakers on both sides of the aisle are attempting to cement the "fundamental right to organize and to bargain collectively" into the state constitution, and to further prohibit any law that "interferes with, negates, or diminishes the right of employees to organize and bargain collectively" (right-to-work). The state Senate has passed the resolution. Next up is for the House to vote on whether or not the measure will be on the ballot in 2022.
**********
Labor Around the World
Mexican authorities have extended the deadline for the union at General Motors' Silao plant to ratify its contract through a do-over of its member vote.
GM's Silao plant is the location at the center of the first labor complaint under the USMCA. The complaint alleges that the company and union were trying to push through a contract by vote tampering; in which case, the election would be in breach of the USMCA clause that requires Mexico to allow workers to choose their union and vote to approve their contracts. If Mexican authorities do not enforce these labor laws, trade sanctions could be put in place.
It is a noble endeavor to attempt to hold the corrupt Mexican labor unions to account. And it is also important to see how, in doing so, the corrupt American labor unions benefit. The World Socialist Web Site dives in in a recent article.
Across the pond, the UK's biggest, most influential labor union is in the midst of a high stakes internal election. More details here.
**********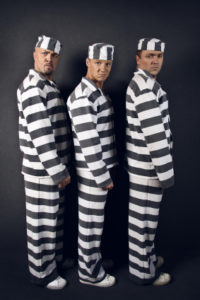 Sticky Fingers
Current charges or sentences of embezzling union officials:
Thomas Williamson – Iron Workers:  $30,869
http://nlpc.org/index.php?q=union-corruption-update
**********
Labor Relations INK is published semi-weekly and is edited by Labor Relations Institute, Inc. Feel free to pass this newsletter on to anyone you think might enjoy it.
New subscribers can sign up by visiting: https://lrionline.com/free-stuff/newsletter-signup/
If you use content from this newsletter, please attribute it to Labor Relations Institute and include our website address: http://www.LRIonline.com
Contributing editors for this issue: Phillip Wilson, Greg Kittinger, and Meghan Jones
You are receiving this email because you subscribed to receive our labor relations newsletters and updates. You can manage your email preferences by clicking the link at the bottom of any of our email communications.
NOTE: if you are using older versions of Internet Explorer, read the text version, as the html may not load properly. We recommend upgrading to the latest version.