In this issue:
The end of Quickie Elections?
COVID-19, Labor Law and Unions
Tech/Media Unions
Sticky Fingers, Scoreboard and more…
The bottom of each story contains a link to the individual post on our site.
**********
Labor Relations Insight by Phil Wilson
The End of Quickie Elections? Sort of.
If there is one thing we've learned during this pandemic, it's flexibility. One day you're working in the office. The next day you're "sheltering in place." Later – especially out here in flyover country – you're heading back to the office (what reopening phase are we in now?). Then… well, who the heck knows?
Plans change so fast right now it seems more efficient to not even have a plan. That works out pretty good for me, since I rarely have one. Our team recently did a hilarious presentation where I had to make a "love connection" with a new business strategy. The first two strategic options were my typical ones: "flying by the seat of my pants" and "shiny object." Luckily, I chose option three.
If you happen to have an active NLRB campaign right now you might consider "seat of the pants" or "shiny object" as your strategy. That's because the situation is changing almost every day.
On May 31 the NLRB's proposed rule on election procedure was supposed to go into effect. This is the procedural rule that revised and fixed a lot of the problems with the Obama-era "quickie election" regulations. On Saturday May 30, a U.S. District Court Judge stopped parts of the rule from going into effect in AFL-CIO v. NLRB, No. 20-CV-0675 (Order issued May 30, 2020 and Memorandum Opinion issued on June 7, 2020). That is twist number one.
The judge's opinion was quite interesting. The basic issue was whether the Board had acted improperly by not putting this rule through "notice and comment" rulemaking. Instead the Board argued these changes were merely procedural and did not require the full, formal rulemaking process. The judge agreed in part with this argument. Several aspects of the rule were fine. Only parts of the rule would not go into effect without additional consideration. That is twist number two.
The Board was now in the awkward position of having a rule that was partly OK and partly still being challenged. They had a choice to make: implement the parts of the rule that were OK, or wait until the litigation was finished. They chose – wisely in my opinion – to implement the parts of the rule the judge found were merely procedural. That is twist number three.
After all this twisting and turning, here is where we stand today (note: this may all change again as the litigation on the rule continues). First, the bad news. Below are the rules that were found unlawful and the parts of the quickie election rule that remain in effect:
| | |
| --- | --- |
| New Rules Found Unlawful | Old Rules Remaining in Effect |
| Section 102.64(a): Giving parties the right to litigate most voter eligibility and inclusion issues prior to the election. | Section 102.64(a): Disputes concerning individuals' eligibility to vote in an appropriate unit ordinarily need not be litigated or resolved before an election is conducted. |
| Section 102.67(b): Instructing that the Regional Director normally will not schedule an election before the 20th business day after the date of the direction of election. | Section 102.67(b): The Regional Director shall schedule the election for the earliest date practicable. |
| Section 102.62(d) and 102.67(l): Mandating that employers furnish the required voter list to the Regional Director and other parties within five business days (rather than the two business days under the 2014 Rules) following the issuance of a direction of election. | Section 102.62(d) and 102.67(l): Mandating that employers furnish the required voter list to the Regional Director and other parties within two business days following the issuance of a direction of election. |
| Section 102.69(a)(5): Limiting a party's selection of election observers to individuals who are current members of the voting unit whenever possible. | Section 102.69(a)(5): Any party may be represented by observers of its own selection subject to such limitations as the Regional Director may prescribe. |
| Section 102.69(b) and (c): Instructing that the Regional Director will no longer issue certifications following elections if a request for review is pending or before the time has passed during which a request for review could be filed. | Section 102.69(b) and (c): Regional Directors retain the authority to issue certifications notwithstanding the pendency or possible filing of a request for review. |
The good news is that significant parts of the new rule are now in effect. As far as election timing, the most significant changes that are currently in place include:
scheduling the initial hearing date at least 14 business days (rather than eight calendar days) from issuance of the Notice of Hearing;
filing the employer's Statement of Position within eight business days (rather than seven calendar days) after service of the Notice of Hearing;
requiring a Statement of Position to be filed by the Petitioner in response to the issues raised in any Statement of Position (at least three business days before the hearing); and
allowing at least five business days for the parties to file post-hearing briefs.
These new rules are in place for any petition filed on or after May 31 and they add significantly more time for voters to consider their choice in an NLRB election. First, let's look at a comparison between the Obama-era quickie election rule and the proposed rules that are in place today: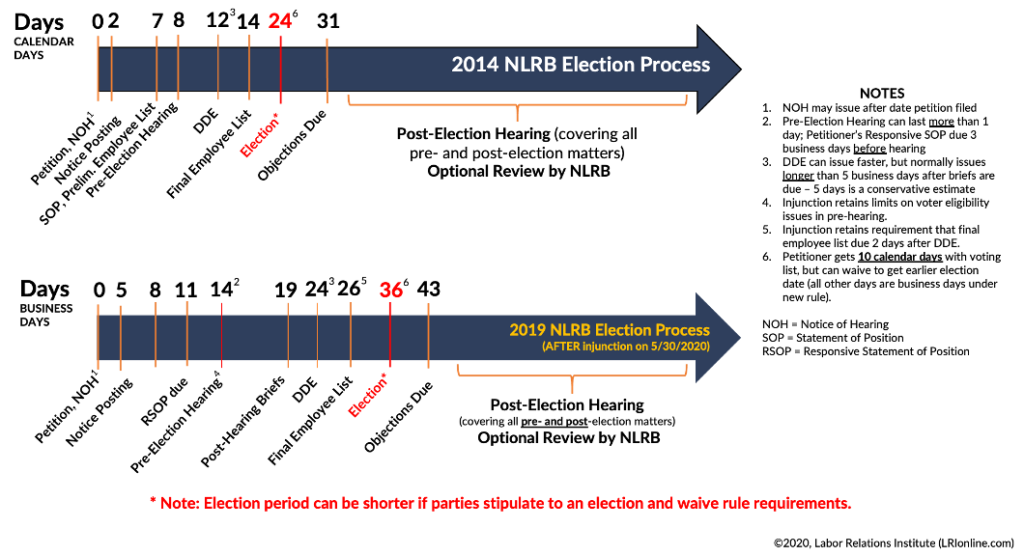 Around 12 more days were added to the election period under the current process. Compare this to the rules before the quickie election process went into effect in 2014. Before then the NLRB targeted most elections to occur no longer than 42 days from the date the petition was filed. The rule in place today gets the parties close to that 42-day target, and my guess is that in most cases where the parties go to hearing the actual election period will be longer than 42 days.
Another thing to remember is the new rules count everything by business days and not calendar days like under the old rule. This means that depending on when the petition is filed, the number of calendar days should be quite close to 42 days (there will be at least three weekends in there).
How does this compare to the full procedural rule if it had been allowed to proceed? Here is that comparison: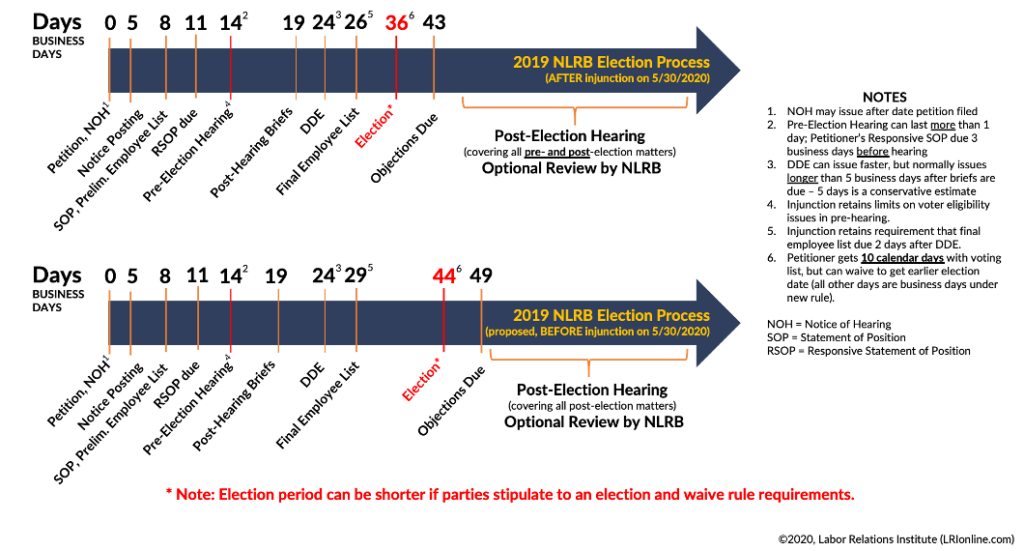 There is an eight-day difference between the current process and the proposed one (and the proposed rule is basically right on target with the pre-Obama era rules). The proposed change that accounts for this difference is the 20-day minimum between a Decision and Direction of Election (DDE) and the election date.
There is one other big difference if the proposed rule isn't fully implemented. It impacts the number of cases that get to have a hearing in the first place. Under the ambush rule many unit determination issues are not litigated until after the election. That last statement deserves an eye roll emoji. It is criminal that this stupid "we'll figure out who's actually eligible to vote after the election" provision is still in place. Unfortunately, it still is.
The net of all this is that the quickie election rule is sort-of dead. The process changes that made it through are a substantial improvement over the ambush rule. Even if the Board is forced to go back to the drawing board on the other rules, these changes are important and welcome. They give voters significantly more time to consider both sides of the issue of unionization. And more time for me to go look for some shiny objects!
**********
Union Bailout Update
The Senate has voted to advance the nominations of current NLRB members Marvin Kaplan and Lauren McFerran to additional terms. If confirmed, this still leaves one unfilled Democratic seat on the board.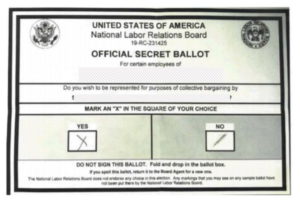 One bright-line rule to come out of the pandemic crisis relates to stray marks on mail ballots used for union elections. The board, calling the history of past rulings inconsistent, established the simple rule that a ballot containing marks in more than one box is void, eliminating the need to interpret "voter intent." The board also made the rule retroactive, and in an effort to make it clear to voters that more than one mark could invalidate their ballot, added the following language to the ballot: "If you submit a ballot with markings inside, or anywhere around, more than one square, your ballot will not be counted."
Speaking of bright-line tests, the board realigned its jurisdiction determination for religious educational institutions to the D.C. Circuit standards. In the condensed version of the story, the board will now follow the University of Great Falls three-pronged test to determine whether or not such an institution falls under the jurisdiction of the NLRB. According to Great Falls, if the following three elements were satisfied, then the Board must decline to exercise jurisdiction: The institution:
"holds itself out to students, faculty, and community as providing a religious educational environment";
is "organized as a nonprofit"; and
is "affiliated with, or owned, operated, or controlled, directly or indirectly, by a recognized religious organization, or with an entity, membership of which is determined, at least in part, with reference to religion."
The board broadened solicitation policies restrictions by removing the requirement that a union authorization card be present during a conversation. In Wynn Las Vegas, the board declared that an employee engages in solicitation "where an employee makes statements to a coworker during working time that are intended and understood as an effort to persuade the employee to vote a particular way in a union election."
The NLRB upheld T-Mobile's ban on the use of company email for union organizing.
NLRB General Counsel, Peter Robb, issued a guidance memo regarding the collection of evidence in unfair labor practice investigations. The memo addresses the handling of different types of witnesses (active witnesses vs. fact witnesses) as well as audio recordings.
**********
COVID-19, Labor Law and Unions
Contributors Milam and Miller at Above the Law produced a meaty article on the impact of the pandemic on labor issues, and provide much food for thought on navigating the "new normal." In addressing concerted activity for example, the authors pose the following questions about what may now qualify:
Can workers refuse to work without personal protective equipment? Can they stage a walkout if their worksites are not routinely sanitized? Can they refuse to work with a coworker who violates social distancing protocol? For unionized employees, who often work under collective bargaining agreements containing "no strike" clauses, the answer becomes thornier; for unionized hospital workers, even more so.
Can employees gang up on non-mask-wearing coworkers on an unofficial employee Facebook page? Can an employee email the entire distribution list to invite them to a webinar on "Your COVID safety rights" by a union seeking a foothold at the company?
The authors also parse the nuances of the changing dynamics of some of the following collective bargaining topics: health and safety, wage and hour, return to work, and benefits. Additionally, new potential union organizing strategies are addressed, including the co-opting of the "sick-out" event, the redefinition of "essential workers," and the spotlight on economic insecurity that the pandemic created. The article is worth a read.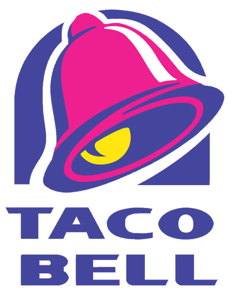 Big Labor may be scrambling to catch up with non-union-organized employee actions, trying to find a way to pull such activists into the union tent. At a Michigan Taco Bell for example, employees organized a petition and called a press conference to push for hazard pay, paid sick leave for Covid symptoms, and thermometers. They won their demands for all 250 employees of the seven-store franchise. Even though the Emergency Workplace Organizing Committee - a joint effort of the Democratic Socialists of America and the United Electrical Workers - helped steer the employees to a winning strategy, the employees did not end up unionized.
There are myriad issues, or "covid" twists on perennial issues, that employers will face as they try to return to some form of business-as-usual. Among them are:
Work schedule accommodations
Suspended or relaxed attendance (and associated discipline) policies
PPE and work safety considerations
Right to refuse work
Right to notification of positive covid tests among employees
Health insurance guarantees during covid related absences
Financial assistance for covid related medical expenses
Extra breaks for cleaning of hands and workspaces
Unions will magnify these issues as both organizing and collective bargaining strategy.
**********
Tech/Media Unions

Facebook has deployed a new tool called Facebook Workplace. It essentially serves as a way for companies to share content with their employees through a medium similar to the newsfeed feature on the original Facebook site.
There has been some controversy though around the "content control" feature that allows organizations to essentially keep certain phrases from being posted. And in Facebook's in-house demonstration of the new feature, they poorly chose the word "unionize" as its example. Cut to, a lot of employees upset about their labor rights.
Ironically, this came shortly after some Facebook workers held a "virtual walkout" earlier this month.
**********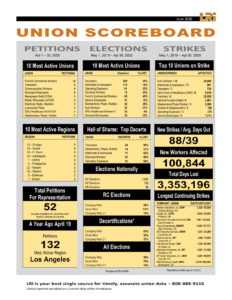 SCORE BOARD 
Who are the winners (and losers) of the labor movement? Don't guess, just check the LRI Scoreboard.
View this month's scoreboard (archives also located here).
Download a PDF of this month's scoreboard
**********
Union Corruption
The NLRB ruled this month, after an unfair labor practice charge was filed against the union, that Teamster bosses illegally cut a deal giving pay raises to only the union stewards at a healthcare facility in Fairfield, West Virginia. This is another case of unions saying that they fight for equal treatment of all workers, but not necessarily following through when the foot hits the floor. More details here.
In addition, U.S. prosecutors say that a takeover of the Auto Workers union is still very much on the table after ex-president Gary Jones pleaded guilty to embezzlement last month.
**********
It's All Academic
Graduate student unions at both Harvard and Brown reached tentative contract agreements this month. This comes after more than a year of bargaining, in both cases. It also further codifies the role of graduate student worker as employee under the National Labor Relations Act.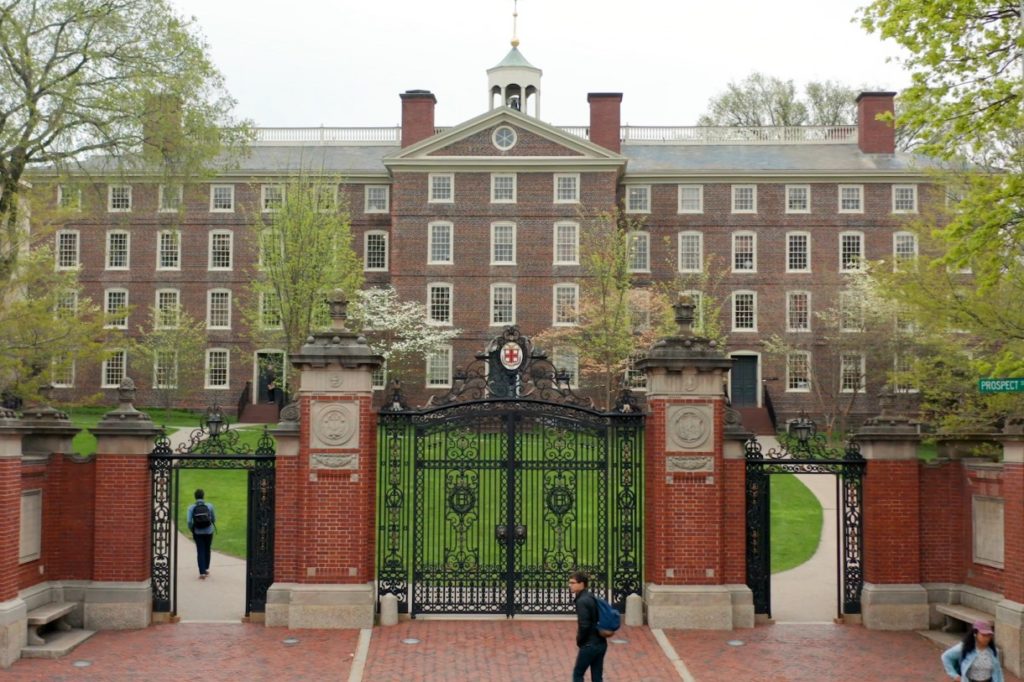 **********
Gig Economy
COVID-19 is moving gig economy companies to extend benefits to contract workers. In some cases, this is a forced move by city ordinances – as in Seattle, where the City Council is now requiring app-based companies like Uber, Lyft, DoorDash, and Instacart to pay their workers a form of sick pay.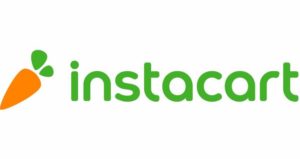 In a few other cases, gig employers are choosing to grant this benefit on their own. Instacart is the primary example of this. In addition to granting sick pay to those who contract the virus themselves, the company has approved sick pay for those who have had a family member contract the virus as well. They are also offering free telehealth services, and they are applying this policy nationwide.
A global pandemic gives cause to make some exceptions in regards to policy and procedure. However, it will be interesting to see how these decisions today may come back to affect the gig economy and the independence of the contract worker in the future.
**********
Labor Around the World
U.S. labor unions are speaking up against the arrest of one of Mexico's top labor activists. Labor attorney, Susana Prieto, was arrested during a protest early this month. AFL-CIO President, Richard Trumpka, among other U.S. labor leaders, say that Prieto's arrest undermines Mexico's promise to protect workers' rights – agreed upon as a part of the USMCA. The United States-Mexico-Canada Agreement is set to go into effect on July 1.
In Korea, one gig economy worker was ruled to be an employee under the country's Labor Standards Action. The individual worked as a driver for one of Korea's ride-hailing services (like Uber and Lyft). In finding that the driver was an employee, the National Labor Relations Commission of Korea cited "the degree of control and direction imposed on the driver."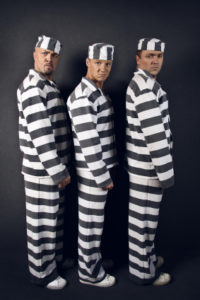 **********
Sticky Fingers
Current charges or sentences of embezzling union officials:
William Drath - IAFF:  $18,000
http://nlpc.org/index.php?q=union-corruption-update
**********
Labor Relations INK is published semi-weekly and is edited by Labor Relations Institute, Inc. Feel free to pass this newsletter on to anyone you think might enjoy it.
New subscribers can sign up by visiting: http://lrionline.com/free-stuff/newsletter-signup/
If you use content from this newsletter please attribute it to Labor Relations Institute and include our website address: http://www.LRIonline.com.
Contributing editors for this issue: Phillip Wilson, Greg Kittinger, and Meghan Jones
You are receiving this email because you subscribed to receive our labor relations newsletters and updates. You can manage your email preferences by clicking the link at the bottom of any of our email communications.
NOTE: if you are using older versions of Internet Explorer, read the text version, as the html may not load properly. We recommend upgrading to the latest version.