In this issue:
Big Labors Version of the Facts
Auto Workers Lying Low
Verizon Strike Ends
Could Trump Trump Big Labor?
SEIU Watch, Scoreboard, Sticky Fingers and more…
The bottom of each story contains a link to the individual post on our site.
**********
Union Bailout Update
As you should already know if you opened the earlier email from us, there is some big news on the Persuader Rule front.  The DOL has grandfathered in all engagements - including multi-year or long-term - that exist prior to July 1, eliminating the need for reporting where such agreements exist. If you missed that email and want to get this covered, send an email to us and we'll get you taken care of.
The Fifth Circuit Court of Appeals upheld the Speciality Healthcare decision allowing micro units, in a challenge that has spanned 4 years. This is the fourth time an appeals court has enforced the rule.  The Fifth Circuit also upheld the Ambush Election rule in a case originating in Texas and brought by a coalition of business groups.
In another appellate court action, the Seventh Circuit, in a decision contrary to two other circuit court rulings (from the Fifth and Eighth Circuit Courts), determined that class action waivers in mandatory arbitration clauses are unenforceable.  Until such time as the matter winds its way to the Supreme Court, employers will have to make a decision about such clauses based on what Appellate Circuit they reside in.
The NLRB made it tougher for unionized employers to enroll in the government's E-Verify program by demanding that such a move must be bargained with the union.
The NLRB uncharacteristically chastised a union for threatening employees during a decertification drive. A CWA official told a worker collecting signatures that, referencing legal action, "we're going after y'all personally."
In a unique argument, Microsoft filed a friend-of-the-court brief claiming that the NLRB's revised joint employer standard could severely chill corporate social responsibility programs set up between franchisors and franchisees. The claim was not just hypothetical, but based on a recent unfair labor practice filing involving a sick leave policy requirement with a supplier.
It can be tough to keep up with all the ways the NLRB actions and rulings can impact non-union employers, so it might be helpful to review this article that lists a host of possible impacts, including:
Social Media Policies
Off-Duty Access Restrictions
Class Action Waivers
Restricting Discussion of Internal Investigations
Solicitation and Distribution Policies
Electronic Communications
At-Will Policy Statements
Rules Requiring "Courteous" or "Respectful" Behavior
Outright Bans on Workplace Photography or Recording
Overly Broad Restrictions on Media Disclosures
Restrictions on Public Logo Displays
Overly Broad Confidentiality Rules
Mandatory Complaint Policies
**********
Big Labors Version of the Facts

The AFL-CIO released another episode of its PayWatch report, purporting to highlight the discrepancy between the pay of the S&P 500's CEOs and the employees of those companies. According to the document, the "average S&P 500 CEO" earned $12.4 million in total compensation.
As is often the case with facts and figures wielded by Big Labor, the facts about the pay discrepancy between CEOs in the US and the "average nonsupervisory worker" is vastly different than made out to be.
The Big Labor propaganda paper claims a 335 to 1 ratio. However, the PayWatch document is only using the top-paid executives on the S&P 500 list, rather than the average pay of all chief executives in the U.S., which clocks in at $185,850. The "discrepancy" then with the average worker is back into the single digits (around 5 or 6 to 1).
The real facts are that over 150 union presidents earned more than the average CEO last year! And this doesn't include the lavish expense accounts not calculated into their benefit packages.
And all of this largess that union bosses enjoy is extracted from the pockets of hard-working union members who have no say in how those bosses spend that money. Unlike most American CEO's, union bosses have very little if any real accountability.
**********
Auto Workers Lying Low
Two UAW leaders were shot outside their union hall. This, after being reelected to their positions in the bargaining unit of Local 551. Both were shot in the leg. The offender has been identified and arrested.
In much less exciting news, the lockout continues at Honeywell with no real end in sight.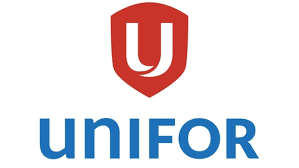 After wrapping up negotiations with the Auto Workers at the end of last year, the Detroit Three are prepping for their show in Canada. Unifor, the Canadian union that "represents about 23,500 autoworkers at plants operated by the Detroit Three and another 16,000 employed by automotive suppliers," will begin negotiations with the Detroit Three soon. While faced with many of the same issues – most notably moving production to Mexico – Unifor is taking a slightly different tactic than UAW. They'll be negotiating with all three companies at once. Click here for more details.
**********
SEIU Watch
As we relayed last month, SEIU and AFSCME are considering a merger. This goes back to Friedrichs v. California Teachers Association. Before Justice Scalia died, it looked probable that Rebecca Friedrichs was going to win her case against CTA. This would have set a precedent prohibiting public sector unions from collecting representation dues from nonmembers who worked alongside union members.
SEIU and AFSCME, who together represent 3 million public sector workers, knew this would present a problem for them and began the discussion of joining forces. Though the merger isn't as imminent as it might have been (with the Supreme Court ruling against Friedrichs), the discussion is still on the table. At SEIU's Convention last month, a resolution was presented calling for collaborative effort to continue exploring this option.
In other SEIU/public sector news, another round of layoffs has been issued to state employees in Connecticut as the state works to close a $922 million budget gap. So far the total number of layoffs is over 500 with Governor Malloy saying he expects more than 2,000 positions eliminated in total. This comes after Malloy requested that the state unions (SEIU) give concessions during negotiations back in March…which they didn't. Good call, SEIU.
In the home health world, SEIU is planning a work-around in response to the Supreme Court's 2014 ruling that forced unionization of home care workers was unconstitutional. According to Mark Mix, President of the National Right to Work Foundation, SEIU has two bills on the Illinois governor's desk that would require home health workers to undergo training – by SEIU. The union's very own captive audience meeting. This is the same union that allegedly has yet to repay $32 million in dues they received during their major dues scheme from 2008 to 2014. We say allegedly because it hasn't been confirmed…because a federal judge blocked the class action lawsuit against the union.
Elsewhere…
**********
Verizon Strike Ends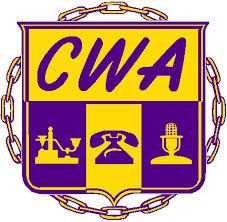 After six weeks of striking, nearly 40,000 Verizon employees returned to work earlier this month. Verizon and the unions involved in the strike, Communication Workers (CWA) and Electrical Workers (IBEW), reached a tentative deal that includes a 10.5% raise in worker wages over the next four years, 1,400 added call center jobs, and an increase in pensions. In exchange, the unions agreed Verizon could make changes to its healthcare plans to reduce costs.
Now that Verizon has its workforce back, it intends to focus primarily on boosting their wireless business to keep ground with competitors (details on that here).
**********
Teamster Beat
The Teamsters and Longshoremen always seem to keep things interesting at the ports. Most recently, IBT is heading up a movement to "ban trucking companies from Port property when they illegally misclassify truck drivers" as independent contractors.
In Connecticut, 120 members of Teamsters Local 1035 have been locked out by their employer, Hartford Distributors, after failing to reach a contract during the last four months of negotiations.
Former Local 20 President, Bill Lichtenwald, is leaving his post after a 10-month investigation into accusations of "financial impropriety." Why a person who makes $200,000 a year would feel the need to commit any misconduct for financial gains is beyond us. Perhaps it has something to do with the failing Teamsters Central States Pension fund—which he also served as board member of.
An interim president will be assigned to complete Lichtenwald's post as Local 20 president through the end of this year. He is also expected to resign his other posts as Central States Pension Fund board member, vice president of Teamsters Joint Council 41 (which oversees 24 locals), and president of the Ohio Conference of the Teamsters.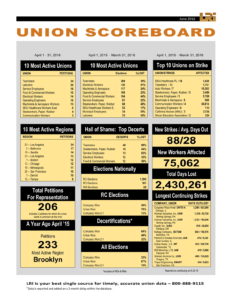 **********

SCORE BOARD 
Who are the winners (and losers) of the labor movement? Don't guess, just check the LRI Scoreboard
View this month's scoreboard (archives also located here).
Download a PDF of this month's scoreboard
**********
Fight for $15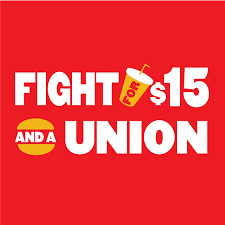 The Fight for $15 momentum continues as more municipalities consider enacting an increased  minimum wage. Washington, D.C. probably comes as no surprise, and Cleveland is now considering the measure.
In New York, similar to the Obamacare health policy penalty, activists are even pushing for a law that would create a penalty for companies that do not pay a "living wage."
As is often the case with issues charged by emotion, facts don't appear relevant to proponents of the movement, or unfortunately even to those public officials making the decisions to implement such a policy. The majority of economists who have weighed in on the issue are concerned that repercussions of a higher minimum wage will be injurious to both large corporations and young workers.
**********
Could Trump Trump Big Labor?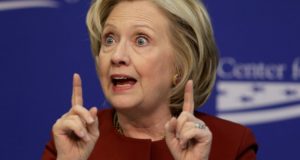 It will come as no surprise as Hillary Clinton begins lining up union endorsements. Those that have already jumped on the bandwagon include:
The AFL-CIO
The Bakery, Confectionery, Tobacco Workers, and Grain Millers union (BCTGM)
The Auto Workers (UAW)
If there is any doubt that Clinton and Big Labor are hand-in-glove, the former national political director of SEIU (Brandon Davis) was appointed as the general election chief of staff at the DNC (Democratic National Committee) and reports to Clinton's campaign.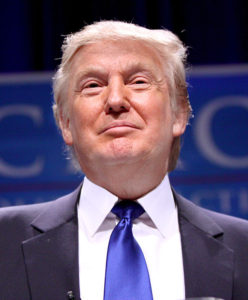 Meanwhile, Donald Trump is making many Big Labor officials very nervous. There is already a divide developing in some quarters of Democratic contingency as many, especially in the trade unions, have been frustrated by President Obama's rejection of the Keystone pipeline project. Several union presidents have written letters to the AFL-CIO decrying the political agenda of the labor federation. As Steve Malanga of the Manhattan Institute puts it, "The AFL-CIO and the public-sector unions are increasingly becoming an almost-monolithic pro-environmentalist movement within the Democratic Party."
Some Big Labor officials are worried that Trump could cause many former Democrat voters to defect, especially white working-class households.
It could be an interesting campaign season in more than the obvious ways!
**********
Labor Around the World
Unfortunately for France, things didn't settle down much this month. Last week, the police reported at least 75,000 protesters in Paris. Some of which threw stones and makeshift firebombs at police, ultimately causing the police to fire teargas.
The timing couldn't have been worse as protests really picked up in the middle of the country preparing to host the UEFA Euro 2016 Futball tournament. As some workers rallied, cutting off fuel supplies, other workers were simply hoping they'd be able to get ahold of the fuel they needed to maintain and prepare the fields.
In other international news:
**********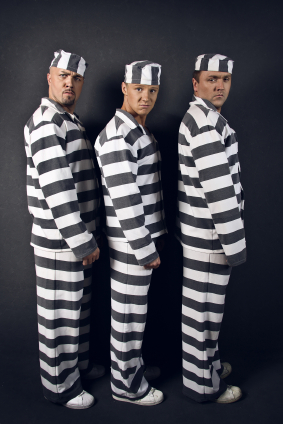 Sticky Fingers
Current charges or sentences of embezzling union officials:
Jeffrey Velfing & John Crosby - NPMHU:  $6,758
Norman Seabrook - COBA:  $60,000
Robert Tuttle Jr. - IBT:  $11,275
Daniel Ternitsky - UMW:  $10,680
Jason Leach - USW:  $2,524
Jeremy Leach - USW:  $3,111
Bonita Scherling - CWA:  $19,886