In this issue:
Philly Building Trades Council Head Under Investigation
Union Goats?
Alt-Labor
Sticky Fingers, Insight, Scoreboard, SEIU Watch and more…
The bottom of each story contains a link to the individual post on our site.
Labor Relations Insight by Phil Wilson
Employee Handbooks: Finally, a Little Sanity
Every summer my family visits Dodgeville, Wisconsin to camp with my great friend Greg and his family. And almost every year we make the pilgrimage to Taliesin, Frank Lloyd Wright's home and studio just up the road in Spring Green.
If you don't know much about Mr. Wright here are some highlights. He was a genius. His architecture work was at least 50 years ahead of his time. Like a lot of geniuses, he was a bit nutty. If you have the misfortune of being married to, or fathered by, me or my friend (we are also a bit nutty), you are subjected to a campfire reading of Mr. Wright's description of his home. He called it a "shining brow" on a hill. We affectionately call this a "mockutecture" reading. This might be why Greg and I had to visit Taliesin on our own this year.
One of Wright's big ideas was something called "compress and release." He liked to put people in somewhat uncomfortable spaces (like hallways) that are narrow, dark, and have low ceilings. It was his way of saying, "nothing to see here, please move along."
As you quickly and uncomfortably move through these spaces into the rooms they connect, something amazing happens. You step out of that cave-like space into a bright and spacious room. Your body relaxes and expands as you take a deep breath and spread out. You don't just enter one of his rooms – you feel them.
I got a similar feeling this week when I read the 5th Circuit's opinion in T-Mobile USA, Inc. v. NLRB. After wandering around for years in the constrained and dark period of the Pearce Board's employee handbook jurisprudence, I felt I had walked out into the bright and wide-open space of… common sense.
In T-Mobile, the NLRB held that 4 handbook provisions violated the NLRA. The T-Mobile handbook: (1) encouraged employees to "maintain a positive work environment"; (2) prohibited "arguing or fighting," "failing to treat others with respect," and "failing to demonstrate appropriate teamwork"; (3) prohibited all photography and audio or video recording in the workplace; and (4) prohibited access to electronic information by non-approved individuals.
The Board found that all four provisions violated the NLRA because they discouraged unionizing or other concerted activity protected by the Act. Importantly, none of these handbook provisions had been enforced against employees trying to organize. Instead the Board found that the mere presence of these provisions in the handbook would chill a reasonable employee from exercising rights under the Act.
No, really. That's what they said. Which is why you won't find it surprising that T-Mobile asked the 5th Circuit if they could apply a little adult supervision to these handbook cases.
To give the Board credit, the 5th Circuit did find that the prohibition on "all photography and video recording" at work was unlawful. (If your handbook says that you should have your labor attorney give that a look-see). The Board did not fare as well on the rest of the provisions question.
As the 5th Circuit stated in its opinion:
The question is whether a reasonable T-Mobile employee 'would reasonably construe the language to prohibit Section 7 activity.'
The Court found that each of the three provisions would not be construed that way by a reasonable employee. They explained:
A reasonable employee of T-Mobile would interpret the policy as requiring professional manners, positive work environment, effective and courteous communications, getting along with everybody, common sense, and people skills. The reasonable T-Mobile employee would understand the rule to express a universally accepted guide for conduct in a responsible workplace. Indeed, the Board itself admonishes that these rules must be given a "reasonable reading." In other words, the NLRB erred by interpreting the rule as to how the reasonable employee could, rather than would, interpret these policies—an analysis eschewed by the Board's own precedent.
In addition to numerous case citations, in a footnote the 5th Circuit even referenced the renowned legal scholar Stephen Colbert:
Indeed, The Late Show host Stephen Colbert mocked the Board's decision in this case, joking that "the government says I can't legally ask [my employees] to be happy.
The Court found that "common sense civility guidelines" like a commitment to integrity are not illegal. Glad we were finally able to get that cleared up. Lately every time I read a handbook provision I start feeling repressed.
The Court also held that T-Mobile can restrict employees from sharing non-public company information. Again, the court found that reasonable employees aren't complete idiots (OK, they didn't say it exactly like that). Instead they found that the Board was unreasonable in searching for a way to construe the policy to prohibit protected activity.
In perhaps my favorite line, the Court found that a reasonable employee should be:
…fully capable of engaging in debate over union activity or working conditions, even vigorous or heated debate, without inappropriately "arguing or fighting," "failing to treat others with respect," or "failing to demonstrate appropriate teamwork."
Amen. Hopefully this is just the beginning of bringing a little bit of sanity – and common sense – back to our labor laws.
**********
Union Bailout Update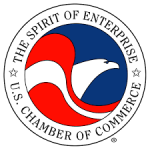 If you belong to the U.S. Chamber of Commerce (you should!) you received their Labor, Regulation, and Employee Benefits Division Labor Update. For those of you that don't, just a taste of what the report contains, speaking of the Labor, Health and Human Services, and Education, and Related Agencies Appropriations Act, 2018:
"The bill would also fund the National Labor Relations Board at $249 million, which represents a decrease in funding of $25 million (the Board is currently funded at $274 million). The legislation contains the following funding limitations with respect to the NLRB:
Prohibits the use of 'any new administrative directive or regulation' with respect to electronic voting in representation elections conducted by the Board;
Prohibits the NLRB from asserting jurisdiction over Native American employers;
Bars the Board from using funds to 'issue, enforce, or litigate any administrative directive, regulation, representation issue, or unfair labor practice proceeding, or any other administrative complaint, charge, claim, or proceeding based on the standard for determining whether entities are 'joint employers' set forth by the National Labor Relations Board in Browning-Ferris Industries of California, Inc., 362 NRLB No. 186 (August 27, 2015).'"
At the end of June, the Education & Workforce Committee of the House approved 3 bills:
H.R. 986, the Tribal Labor Sovereignty Act of 2017
H.R. 2776, the Workforce Democracy and Fairness Act
H.R. 2775, the Employee Privacy Protection Act
If these move forward successfully, we'll provide more details on what's in them.
Joint Employer - mentioned in the U.S. Chamber document above related to NLRB budget restrictions, is under further scrutiny, with the Education & Workforce Committee's hearing on July 12th.
For additional regulatory agenda items high on the Trump administration list, review this article and click through to the detailed blueprint. There's not a lot related to the DOL, but we'll take what we can get.
As evidence that the current NLRB remains union-friendly, the board just ignored the courts again to rule that Junior High and High School Lacrosse referees are to be considered employees, not independent contractors.
The board inched a bit closer to having a full panel when the Senate Health, Education, Labor, and Pensions Committee voted on July 19th to advance the nominees (Marvin Kaplan and William Emanuel) to a full Senate confirmation vote.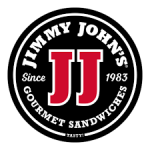 In the courts, the Eighth Circuit awarded a victory to employers when it overturned the NLRB case against Jimmy John's. Jimmy John's had disciplined employees during a public protest. While participation in such a protest is normally considered protected concerted activity, the employee actions were so disloyal, materially false, and misleading that they lost the protection provided by Section 7 of the NLRA, which shields employees who engage in concerted activities for mutual aid or protection from adverse employment actions, indicating that employee rights to protest do have limits.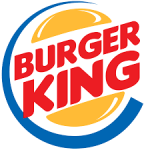 Not so lucky in the Eighth Circuit was a Kansas City Burger King franchise. When a new owner took over the a Burger King location (one of several), it retained the general manager, who then rehired most of the staff, excluding Terrance Wise. The manager testified that her decision not to rehire Wise was based on his limited availability, instances of insubordination and a record of tardiness, but the judge determined that it was more likely because Wise was a "well known labor organizer," and had brought ULP charges against another of the Burger King locations where he had been employed.
California legislators (one of the most union-friendly bodies on the planet) are on the verge of passing a new law that requires that private-sector workers in the home-care industry provide a wide range of personal information to any labor organization that wants it, including home address, email contact, and cell-phone number. Although limited to a single industry, the camel's nose will be firmly inserted into the tent.
California's new "Ban the Box" legislation became effective this month, making it more difficult for employers to inquire about potential employee's criminal convictions.
Adding additional hiring restrictions to employers, San Francisco became the latest jurisdiction to ban questions of salary history during the hiring process.
California is also home to a troubling trend - unions using legislation to bypass the collective bargaining process. The California Nurses Association has already used staffing ratios to circumvent the issue at the bargaining table, and bills moving through the legislature may do the same for dialysis clinics and ambulance services, raising health care costs (and union coffers) simultaneously.
**********
SEIU Watch
After receiving a formal complaint from the Freedom Foundation, Washington Attorney General Bob Ferguson filed a charge this month against SEIU Leadership Council 14 for campaign finance violations including the union's "failure to register and report as a political committee, find a treasurer for its committee, and identify a depository for funds with the State Public Disclosure Commission." The suit also accuses the SEIU Council of making more than $5 million in unreported political contributions – $2 million of which were made during the 2016 election cycle.
You probably remember that last year, a jury ruled that SEIU Texas should pay $7.8 million to Professional Janitorial Service as settlement over a bitter organizing campaign that occurred years ago. This large of a payout was expected to put the SEIU local into bankruptcy. Lucky for them, the International stepped in recently and reached a confidential agreement with PJS for an undisclosed amount.
SEIU International is also sponsoring a bill in Ventura County that would require county managers to prove financial savings before contracting work out (as opposed to using government employees). If the bill passes, the effect could be huge. Dive in here.
**********
Philly Building Trades Council Head Under Investigation
"Johnny Doc" Dougherty has been a key subject in a year-long FBI wire-tapping investigation. Additional wiretap targets Marita Crawford, political director for Mr. Dougherty's Local 98 of the Electricians union, and City Councilman Bobby Henon.  Prosecutors were looking at possible crimes ranging from embezzlement of union funds, tax evasion, extortion by an unnamed public official, mail and wire fraud, and the use of "economic fear" to pressure contractors. Considering the complexity of the investigation, it could be months, if at all, that charges come from the investigation.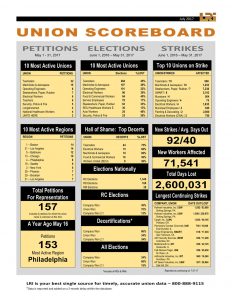 **********
SCORE BOARD
Who are the winners (and losers) of the labor movement? Don't guess, just check the LRI Scoreboard
View this month's scoreboard (archives also located here).
Download a PDF of this month's scoreboard
**********
Teamster Beat
Early this month, one of the most powerful labor leaders in the country, John Coli Sr., Teamsters Joint Council 25 President, was indicted for extortion. Prosecutors allege he cheated a local business out of $100,000 in cash by "threatening work stoppages and other labor unrest unless he received cash payoffs of $25,000 every three months by the undisclosed business."
Court proceedings began last week. Coli plead not guilty.
**********
Alt-Labor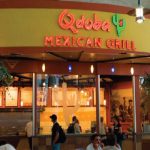 After a Jack in the Box announcement that it's considering selling Qdoba, many of the brand's franchisees have come together to form an independent union called the Qdoba Franchisee Association. 340 of the brand's 717 total stores are represented by QFA. This is quite interesting considering most franchisees don't support joint employment with their franchisor. And yet they are choosing to forego their independence, or at least the appearance of independence.
In another first for organizing, renters at a Glendale, California apartment complex are attempting to organize the city's first union for tenants.
**********
Fight for $15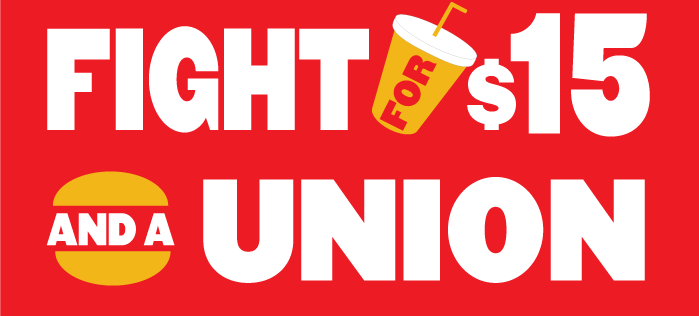 The Minneapolis City Council passed an ordinance on June 30th raising the minimum wage to $15 per hour over a seven-year-period.
This, after a report came out last month outlining the negative effects of Seattle's minimum wage increase on the city's low-wage workers. As expected, proponents of the Fight for $15 movement have come out attempting to refute the report. Click here to read more about their concerns and why authors of the study are shrugging off such criticisms.
**********
Right-to-Work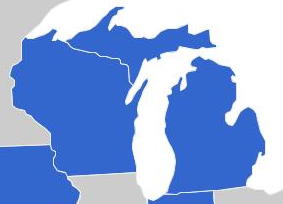 Earlier this month, a federal appeals court upheld Wisconsin's 2015 Right-To-Work law. A similar battle is playing out in Kentucky, where Governor Matt Bevin has asked a judge to dismiss a suit filed by the Kentucky State AFL-CIO and Teamsters Local 89 against Kentucky's recently enacted law.
In Michigan, the UAW and Harsco Rail ran afoul of that state's right to work law when they illegally reduced a welder's wages after he opted out of the union. According to the contract in place, the journeyman welder was entitled to an  $0.75 premium, but when he opted out of union membership, the UAW revoked his journeyman card in retaliation and instructed the employer to pay him accordingly.
**********
Whistlin' Dixie
Workers at Nissan Motor's Mississippi plant will vote on whether or not they want union representation on August 3rd and 4th.
So far, the Auto Workers have been unsuccessful in their attempts to organize auto factories in the South, with the most notable attempt being the botched campaign at Volkswagen in Chattanooga, Tennessee.
Which is why, should the workers at Nissan choose to organize, it will be considered a major win for organized labor. They will finally have a foothold in the South. We're betting the opposite will play out though. There's a reason auto workers in the South have never been organized…they don't want to be.
**********
Union Goats?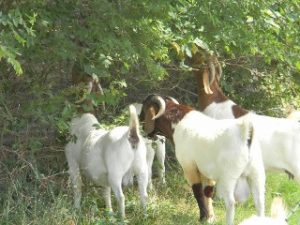 It appears unions have a problem with goats these days…
Not in general of course, just the ones who act like scabs. And yes…a goat can now be considered a scab for doing work that a union member should be doing. At least that's what the American Federation of State, County and Municipal Employees Local 1668 thinks.
They've officially filed a grievance against Western Michigan University for bringing in a herd of 20 goats to clear a 16-acre lot instead of assigning that job to a union crew.
**********
Labor Around the World
Thailand is known for its high levels of migrant workers – more than 3 million according to the International Organization for Migration. But starting in the last week of June, tens of thousands began fleeing the country. New labor regulations put into place by the ruling junta are to blame.
Also occurring in late June, Human Rights Watch and the Uzbek-German Forum for Human Rights released a report that connects World Bank to forced labor in Central Asia's cotton fields.
A national strike in Venezuela protesting plans to rewrite the constitution turned violent last week. Click here for more.
The South African Labor Commission ruled this month that, in South Africa, Uber drivers are employees.
Lastly, we know we don't have to tell you that there's a lot going on in Israel right now. For a deep look into how current economic and political issues are affecting labor in the region, check out this article by Pulitzer Center.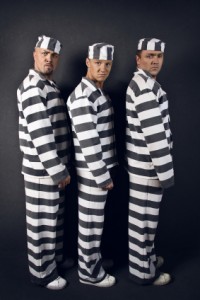 **********
Sticky Fingers
Current charges or sentences of embezzling union officials:
Estes Evans - SEIU:  $44,446
Francis Mazzella - IUPAT: $400,000
Mackenzie Dworshak - MTU:  $5,461
http://nlpc.org/index.php?q=union-corruption-update
**********
Labor Relations INK is published semi-weekly and is edited by Labor Relations Institute, Inc. Feel free to pass this newsletter on to anyone you think might enjoy it.
New subscribers can sign up by visiting: http://lrionline.com/free-stuff/newsletter-signup/
If you use content from this newsletter please attribute it to Labor Relations Institute and include our website address: http://www.LRIonline.com
Contributing editors for this issue: Phillip Wilson, Greg Kittinger, and Meghan Jones
You are receiving this email because you subscribed to receive our labor relations newsletters and updates. You can manage your email preferences by clicking the link at the bottom of any of our email communications.
NOTE: if you are using older versions of Internet Explorer, read the text version, as the html may not load properly. We recommend upgrading to the latest version.